Now that we're halfway through December, we're skating ever-closer to the end of 2021 – and what a year it's been! Here at Seccl, we've grown massively, taking our headcount from 44 to 80, developing a whole host of new functionality, and inviting more inspiring fintechs and forward-thinking advice firms into the fold.
Every single person who works for Seccl, from our product designers to our engineers and fantastic customer team, has worked hard to help fulfill our mission of rebuilding the infrastructure of investments and advice – replacing unwieldy legacy software with cutting-edge efficiency, and helping to make the financial markets more accessible to all.
So without further ado, let's look back at the last twelve months in traditional festive style.
Altogether now… "On the first day of Christmas, Seccl gave to me…" (we're sorry – the time of year is getting to us!)
🔔 One API Academy…
If you read the research paper we launched with the lang cat back in July, Advisers Assemble!, you'll already know all how transformative APIs look set to become in the financial advice and investment management industries.
In a nutshell, an 'Application Programming Interface' is essentially a bit of code that allows one set of software to easily talk to another – like the way Uber connects with a location service like Google Maps, to show the progress of your ride – without them having to have built it themself.
APIs dramatically lower the barriers to innovation, helping businesses to develop genuinely next-level stuff by freeing them from the distraction of rebuilding what already exists; they can just plug right into existing software and get on with doing whatever it is they do best.
But while APIs have become a bit of a buzzword in the industry, many people told us that they would love to really understand what they are and how they work. And so, this summer we piloted our very own API Academy, to help empower advisers, investment managers, paraplanners, operations staff and administrators to extract and input data using any open API – skills that they can readily apply to their day-to-day role, for example to build reporting dashboards, or to create or update client records.
"It's often assumed that APIs are just something for developers to grapple with – a secret bit of wizardry that happens behind the scenes that those on the frontline don't need to worry about," explained Annabel, our API-savvy account exec who ran the online classes. "But everyone can benefit from learning the fundamentals.Just as Excel has allowed people from all functions to perform simple data analysis, so too can some basic coding skills allow anyone to get to grips with APIs – helping them to run slicker, more data-led and more efficient businesses in the process.
"Just as Excel has allowed people from all functions to perform simple data analysis, so too can some basic coding skills allow anyone to get to grips with APIs – helping them to run slicker, more data-led and more efficient businesses in the process."
Make sure you subscribe to our newsletter, for updates on the next API Academy, which will be running again in 2022.
🔔 Two new partnerships…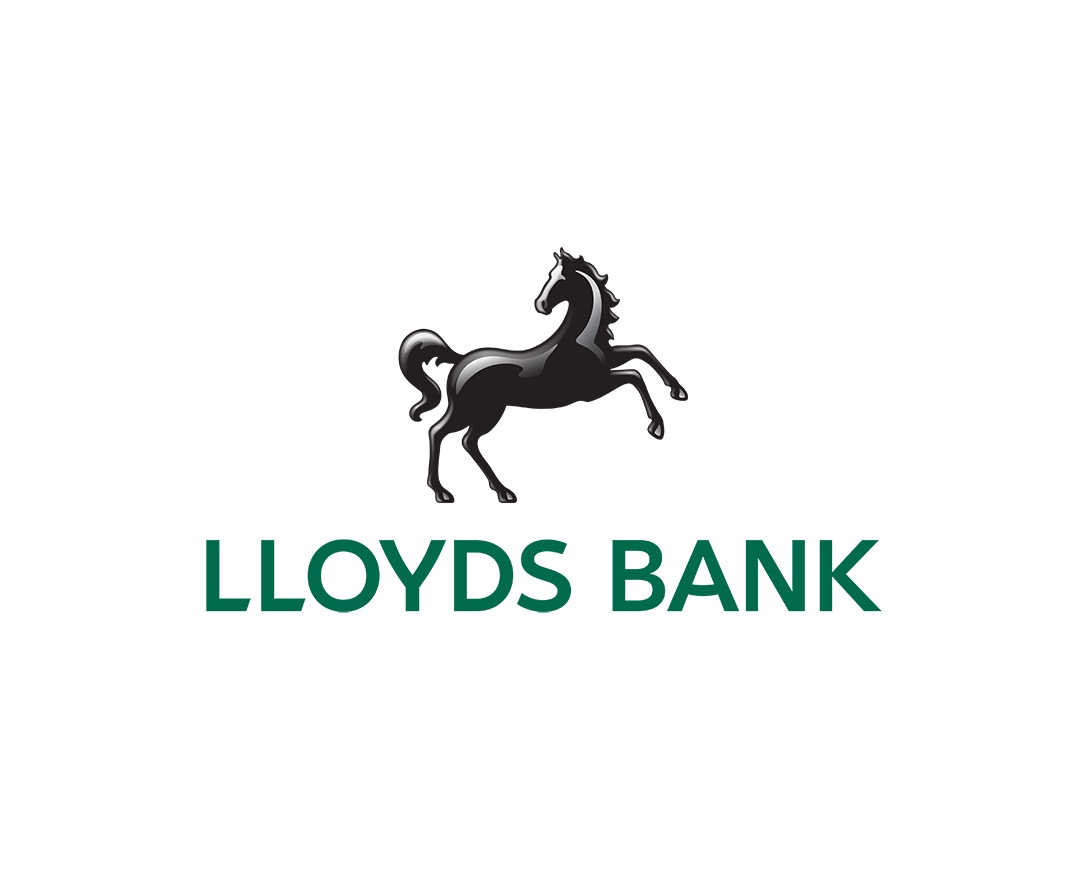 Earlier this year, we formed two exciting new partnerships. The first was with Canada Life to allow Seccl-powered platforms to offer Canada Life Offshore Bonds to their clients. It means financial advisers can get the best of both worlds – they can continue to recommend investment vehicles that would add value to their clients, while being able to manage those investments on the platform of their choice.
We then also partnered with Lloyds to provide our instant deposit functionality. Now, thanks to our integration with Lloyds Bank's 'Event Driven Notification' API, clients using Seccl-powered platforms can send money and have it executed in in the market in under 10 seconds. But more on that in a minute…
🔔 Three award wins in one night… and it didn't stop there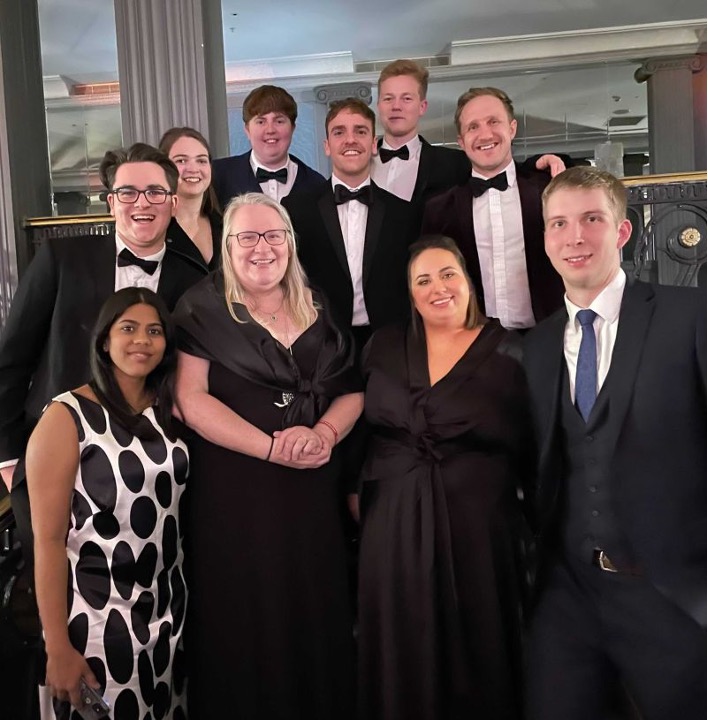 We were incredibly proud, back in September, to receive three award wins in one night! In London, we picked up the 'Leading Innovation Award' at the UK Platform Awards, as well as 'Best Use of Platform Technology' for our work powering the P1 Platform. While at the same time, in Bath, we scooped a win for Best Employer in Financial Services at the Bath Life Awards.
A few weeks later, we also won the Best Place to Work Award at the Sparkies 2021 – before later being certified as a Great Place to Work. We were also shortlisted for Best Approach to Wellbeing at the PIMFA Diversity & Inclusion Awards.
Earlier in the year, we were named Best Custody Solution at Goodacre's Systems in the City Awards, and also shortlisted for Adviser Technology Provider of the Year at the Money Marketing Awards, Tech Growth Business at the National Technology Awards and Employer of the Year at the Growing Business Awards, . All in all, a successful year for awards!
🔔 Four lessons from a former marine…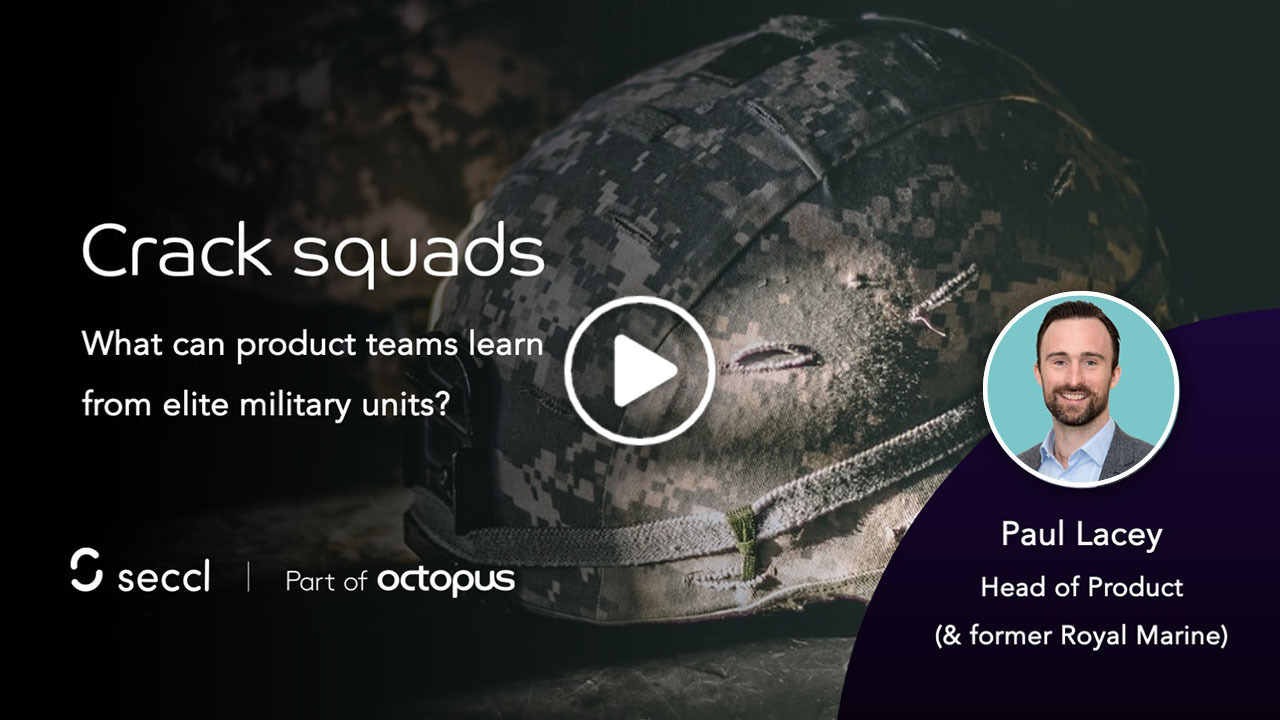 Working in a fast-growing tech company can sometimes feel like a battlefield: chaotic, reactive, unpredictable and, yes, stressful.
Back in August, Seccl's Head of Product and former Royal Marine Commando, Paul Lacey, talked us through his experiences on the battlefield and shared his four tips on what product leaders can learn from volatile, fluid and kinetic combat environments.
It's action packed, so definitely worth a watch if you missed it the first time around. You can catch up here.
🔔 Five fintechs working to empower young investors…
We wrote a few months ago that we might just be living in the golden age of fintech.. And many of these fintechs are working to empower new and early investors by giving them better financial education and more entry points to the market, as well as a choice about where their money is invested.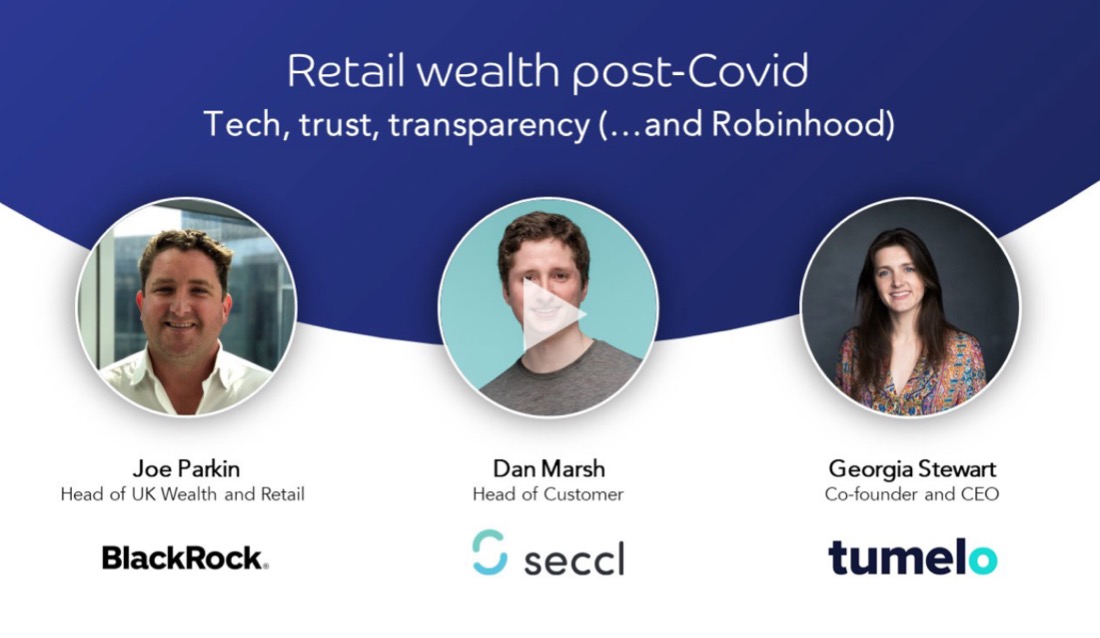 Earlier in the year, we teamed up with, Tumelo a young but fast-growing tech firm that's helping to engage investors by giving them full transparency into the companies they invest in, to chat about retail investing post-COVID. We were also joined by BlackRock, whose core mission is financial inclusion and wellbeing. You can watch the talk back here.
Closer to the Seccl stable, we're happy to be working with businesses like Penfold and Wombat, who are helping everyday retail investors to plan for their retirement and invest in causes they care about. We were also proud to sign employees up to our sister company, Octopus Moneycoach (formerly Hatch) – the rapidly-growing financial coaching service for employers to offer their staff at a greatly reduced cost.
Lastly, while we're on the subject of financial education, Seccl's Tactical Solutions Analyst and resident TikTok creator Alex Welford wrote about how by teaming up with FCA-registered companies to create videos, he's helping to make the recent "FinTok" trend better for financial education…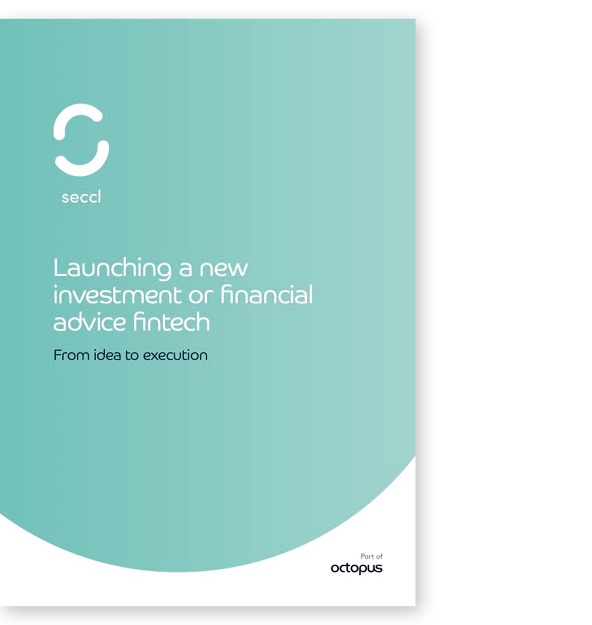 "Young people now have a fast and easy way to share their voice and build communities of followers", he explained. "We know there is an ever-growing financial advice gap in the UK – and that the people most likely to need financial help are the ones least likely to get it. TikTok is a free and digestible way for people to expand their financial learning from the device in their pocket."
"There is an ever-growing financial advice gap in the UK – and the people most likely to need financial help are the ones least likely to get it."
So could now be the perfect time to launch a new investment or financial advice fintech? Hear from Seccl's leading experts, as well as some of the innovative and exciting fintechs we're lucky to work with, in our recent guide. It's perfect for any firms needing practical support as they look to get off the ground.
🔔 Six new clients…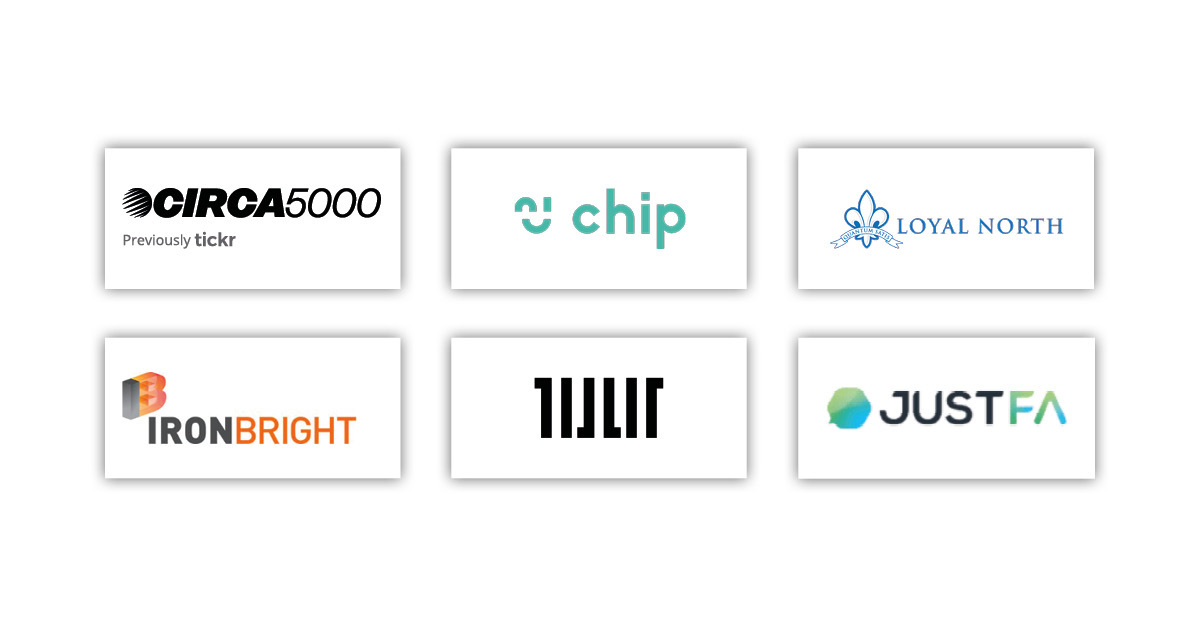 This year, equity crowdfunding platform, Crowdcube, chose Seccl to provide customers with seamless, API-based access to the public markets for the launch of its Community IPO product. We've just facilitated the first IPO on the platform, and with many more lined up for 2022, stay tuned for a lot of action in this space!!
We were also proud to join forces with a number of other innovative companies this year, which span the entire spectrum of the retail wealth market.
In the advice and investment management arena, we're thrilled to be powering the new hybrid advice platform, JustFA, and supporting fast-growing DFM IronBright on its own in-house platform.
While in the fintech space, we now work with the award-winning savings platform Chip, who launched an investment platform to its 300,000+ users over the summer; we recently helped ethical investment platform Circa5000 (formerly Tickr) replace its underlying custody and technology service; and most recently announced the launch of Tillit, the DIY investment platform that cuts through the jargon and rewards loyalty, founded by ex-Baillie Gifford star fund manager, Felicia Hjertman.
All these businesses are forward-thinking, innovative and deeply values based – we're really excited about what we can achieve together. You can find out more about the incredible fintechs, adviser firms and DFMs we work with by reading the case studies over on our website, as well as on our YouTube channel.
🔔 Seven new Digital Bootcamp interns…
In 2021, we opened our doors to our biggest Digital Bootcamp cohort yet – seven students and recent graduates ready to learn the ropes of working in a fintech. Two of these students, Alankrit and Tanya, are now doing 12-month long placements in our BizOps and Marketing teams, while Arifa is now working full time as a Product Analyst.
Each year, students can choose between a year-long placement from September, or a two-month summer internship in June – and will get a crash course in areas like intermediate coding, business strategy, growth marketing, UX and analytics. This year, we were excited to welcome
We've just launched the Bootcamp for 2022, so if you know someone who might be interested, have them email people@seccl.tech with a copy of their CV and a paragraph or two about why they would like to take part.
🔔 Eight reasons to care about operational efficiency…
At Seccl, we aspire to be honest, inclusive, creative, disruptive, and relentlessly focused on our customers' needs. Sure, many other businesses might say the same – but we have another passion that we don't think is shared widely enough in our industry: efficiency.
Back in September, BizOps Analyst Joseph O'Toole (who was also part of last year's Digital Bootcamp cohort!) wrote a compelling piece articulating exactly why we should all care about efficiency – a topic that, though perhaps not particularly sexy, is massively important for businesses and consumers alike.
"Tomorrow isn't promised", he argued. "Today's dominant incumbent can quickly become tomorrow's abandoned dinosaur…" Joseph covered a lot of ground in this article, so the full piece is definitely worth a read.
"Today's dominant incumbent can quickly become tomorrow's abandoned dinosaur…"
Joseph also talked a bit about some of our new functionality that has been designed to increase efficiency for advice and investment firms – such as the transfers workbench we launched this year. The workbench allows advisers to find all the top-level information they might need on each of their clients' transfers and provides some much-needed transparency to the process.
You can watch the demo and find out what our clients think of this new functionality over on our blog.
🔔 Nine (.2) out of 10 for inclusion…
Back in June, following our celebrations for Pride month, we decided to publish our very first diversity and inclusion survey,in a bid to be more transparent (and to encourage other companies to do the same!)

We've always wanted to create a culture that celebrates difference and shuns conformity. Every day we make efforts to be more diverse and inclusive, whether it's in our hiring processes, our focus on mental health, or our journey to fully accessible products. But we understand that wanting something and actively working towards it are two different things.
Our survey achieved an impressive 80%+ completion rate. When asked to score out of 10 the extent to which Seccl provides an open environment, and encourages expression of ideas, opinions and beliefs regardless of ethnicity and background, the average answer given was 9.2. Promising stuff.
However, it's fair to say that we're not the most diverse. Asked to what extent they believed Seccl was a 'diverse organisation', with 1 being not at all diverse and 10 being extremely diverse, the average answer was just 5.7 out of 10. Which didn't come as much of a surprise, given the findings from the broader survey.
Read the full report here, and stay tuned to find out how we're doing in 2022!
🔔 Ten seconds to market with instant transfers…
Another stand-out highlight of the year has to be the launch of our instant deposit functionality, supported by Lloyds Bank's 'Event Driven Notification' API. It allows clients using Seccl-powered platforms to put their money to work instantly.
Now, when a client correctly sends money by bank transfer to their Seccl-powered platform, the money will be visible in their platform account straight away and can be executed in the market in under 10 seconds.
"The money will be visible in their platform account straight away, and can be executed in the market in under 10 seconds"
As Dan, our Head of Customer, puts it, "this is just one of the ways in which technology can make life fundamentally easier for advisers using Seccl-powered platforms."
"No more rushing around at Tax Year End to make sure clients send their cash ahead of an internal operations deadline; now, they can move and invest their cash completely instantly, and entirely seamlessly. It's also a good example of how we want to make the experience as efficient – and therefore affordable – as possible." It'll be super useful come April, we're sure!
🔔 Eleven women's voices…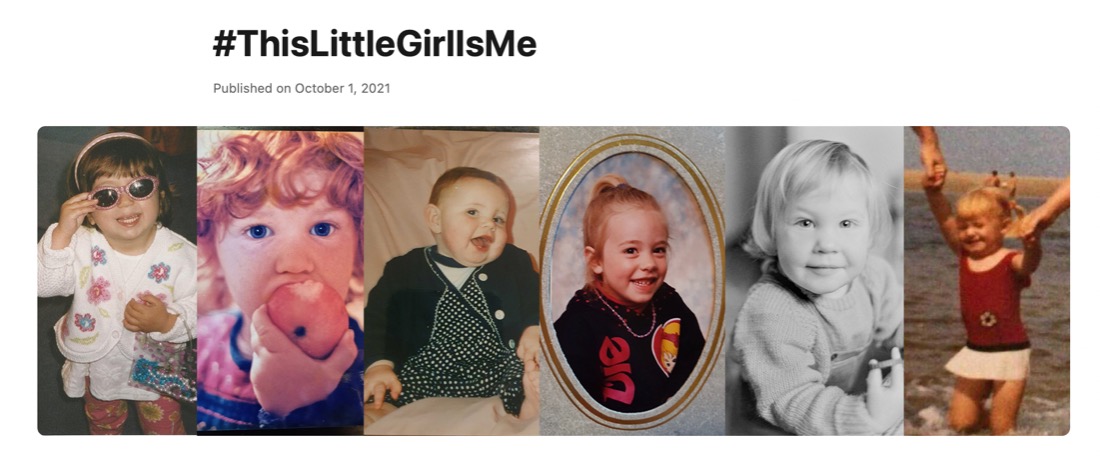 International Women's Day in March got us thinking about
investing's gender problem
investing's gender problem, and the many financial disadvantages women face around the world. We pledged to conduct our own
diversity survey
(which was published in July) as well as to continue supporting the innovative financial services businesses that promote inclusivity and work to make the world of investing and financial advice more accessible than ever.
We also celebrated International Women in Engineering Day in June, where we sat down to chat with Lorraine Pearce, one of our Engineering Managers. Lorraine spoke about being a STEM ambassador, and teaching coding to girls aged 14-16. Among the other Seccl women who had their say on being a woman in tech was Rebecca Harvey (Seccl's Head of People), Arifa Hussain (Product Analyst) … and me!
Fast forward to October, and Product Manager Amy Lobé spotlighted some of the women of Seccl with her LinkedIn contribution to the #thislittlegirlisme online trend. Among the contributors were PR and Comms Manager Maddie, Senior Operations Analyst Charlotte, Head of Compliance Thom, Lorraine, and me (again)!
Intern Tanya Bhardwaj also wrote about her experience of imposter syndrome, while Michelle Angell joined our client services power trio as a Relationship Manager Lead, and our new Fintech Growth Lead Mary Agbesanwa joined a panel of fintech leaders to discuss the evolving wealth management landscape (this one is well worth a watch– you can catch it here).
And… twelve months of digital wealth.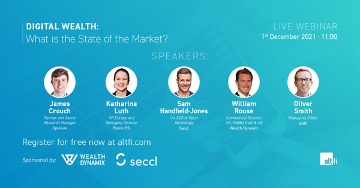 Finally, to round off the year, we looked back at the last 12 month's through AltFi State of the Market Report 2021. A few weeks ago, our Co-CEO Sam Handfield-Jones joined a small group of expert speakers to delve a little deeper into its findings.
The talk provided a fascinating insight into the themes that have affected the digital wealth sector over the past year, and it was great to be on the panel. We touched on several prevalent themes and trends, including meme stocks, ethical investing, digital transformation and more. If you want to download the report and watch the talk back, you can do so here.
So that's it. 2021 is almost behind us, and we've got big plans for 2022… see you on the other side! 🥂
If you'd like to chat about anything we've been up to over the last year, do get in touch – we'd love to hear from you.
---