About us
We're the embedded investment platform
Our engineering allows forward-thinking firms to remove the hassle, lower the cost and improve the overall experience of investing — empowering more people to invest and be treated well.
Why do we exist? Because investments aren't working…
Our sector is being held back by old tech, dismal processes and misaligned interests. Together they create pointless complexity for financial planning and investment professionals, and provide outdated, overpriced experiences for customers.
We started afresh, with a low-cost, hyper-efficient and (genuinely) API-first technology infrastructure, which supports firms at the forefront of our changing industry.
Working around a principle of collaborative innovation, our technology and operations power the investment platforms of some of the UK's most forward-thinking financial planning and wealth management firms, including P1 and Radiant.
They also help ambitious, fast-growth technology businesses — such as GoHenry, Penfold and Crowdcube — to launch and maintain their investment propositions more quickly and affordably than ever before.
A regulated custodian and ISA/SIPP provider, we have the disruptive mindset and ambitious mission to shake things up, along with the commitment and substance to not screw them up.
Our purpose
We build technology that helps more people to invest — and invest well.
Our operating principles
Never settle
We think of ourselves as 'embedded hero-makers' for our customers. We put them first, and if we say we'll do something, we'll move heaven earth to do it. We think boldly and embrace change.
Take ownership
We think rigorously and deeply about a problem, but then charge at it, acting with and urgency and speed that sets us apart. But we never lose sight on quality or long- term scalability.
Be generous and candid
We encourage our people — and our customers — to challenge us and never shy away from tough conversations. We have a flat and inclusive culture where everyone can be themselves — and speak up.
An ambitious scale-up, with serious backing
We're growing fast
We currently administer around £900m of client assets on behalf of 129,000 UK retail clients, across 25 different investment platforms.
We're the fastest-growing custodian and investment technology provider in the market, with 307% year-on-year growth in monthly net flows in 2022 (against a challenging backdrop) — and we are currently in the process of onboarding a further £3bn of assets.
To date, we have facilitated more than10 million transactions, and typically process over 1 million API requests every day. Our investor-base continues to grow by an average of 11% each month.
(All data accurate as of April 2023).
We're part of Octopus
In September 2019, while still pre-market, Seccl was acquired by Octopus — the £12.8 billion group that's on a mission to breathe new life into broken industries, through companies like Octopus Energy, Octopus Investments and Octopus Ventures.
On a mission to invest in the people, ideas and industries that will change the world, Octopus continues to support our growth as a fully- aligned shareholder, with a shared ambition to disrupt broken industries.
The agility of a disruptor. The credibility of Octopus…
307% year-on-year growth in monthly net flows in 2022 (Source: Seccl, December 2022)
£80m Octopus's surplus regulatory capital (Source: Octopus, January 2023)
129k investors relying on our software and services (Source: Octopus, April 2023)
How we help
Everything you need to launch a leading investment platform
Our embedded investment solution combines a range of software and services that help ambitious firms to launch investment platforms more quickly and affordably than ever before…
The building blocks of modern investing
An API-first approach to custody and client money
Seccl is an FCA-regulated custodian. With the help of our own proprietary custody and trading system, we safeguard the cash and assets of thousands of investors around the UK, on behalf of a growing number of firms, large and small.
Our UK custody service can look after most typical client assets, including funds and exchange traded instruments (ETIs), and is affordably priced.
Plug-and-play access to the financial markets
Our investment infrastructure and operations function can support
a feature-rich investing journey, allowing investors to access…
Exchange traded instruments: We support the trading and settling of exchange traded instruments including investment trusts, direct equities and ETFs
Extensive fund coverage: We offer nearly 900 funds from over 100 fund managers and counting
A growing range of in-house products and wrappers
As well as an FCA-regulated custodian, we're an HMRC-registered ISA Manager and SIPP provider — and support integrations with a host of other product providers and wrapper administrators from across the investment landscape.
Software to support the management of clients
Our client servicing and portfolio management tech provides financial planning professionals with the tools to easily and efficienty onboard and manage their clients.
Who we help
Powering the future of wealth
With our embedded investment engine at their core, companies of all shapes and sizes can launch new investment platforms in record quick time – strengthening their proposition, growing their revenue, lowering their costs and improving their customer experience.
Operating across the entire wealth management landscape, we support all kinds of firms — from fledgling start-ups, to large and well-established financial advice businesses and everything in between. In particular, we help…
Financial advisers and consolidators to take control of their client experience, with a low-cost, fully digital platform

Adviser technology providers to create a seamless advice journey with their own embedded platform

Start-up wealthtechs to launch their new investment or advice start-up in record quick time

Neobanks and established fintechs to deepen customer engagement with their own in-app investment proposition
How we're different
Built for a changing future, not a static past
Change is coming
To state the obvious, technology has changed customer expectations beyond recognition.
In all aspects of our lives, we have come to demand rich and seamless experiences, delivered directly by the brands we know and love.
Ten years ago, this type of convenience, speed and personalisation would have been unthinkable.
Ten years from now, customers will expect a level of sophistication that today we can only dream of.
It's a fast-changing world that demands rapid, continuous innovation.
Death, taxes and regulation…
And it's not just consumer expectations that continue to evolve. Here in the wealth management space there's another constant change that brands need to wrestle with: regulation.
From RDR in 2012, to MiFID II and its PROD rules in 2018 — and most recently the implications of Consumer Duty — firms of all shapes and sizes have been forced to adapt to a raft of essential regulatory change. And as sure as death and taxes, this trend will continue.
In this context, agility and adaptability aren't nice-to-haves. They're the price for entry.
We design for change
Seccl is built on a simple principle. We know that change is constant — and so we make sure that our technology is immune to it.
From day one, the Seccl system has been designed and built using an architectural approach called 'volatility-based decomposition'. Also known as the "iDesign method", it's a way of building solid architecture that will withstand the test of time.
Put simply, it involves anticipating change, rather than building technology to meet a set of static requirements.
While no one wants to believe that change will be dangerous or costly to their system, it's pretty much a given in software engineering — particularly in our sector, which, as we've seen, has to endure more change than most.
Volatility-based decomposition identifies these potential areas of change and packages them into services or building blocks, therefore limiting any damage caused by the change itself.
We maintain a single instance
As well as anticipating change through our architecture, we also massively reduce the cost and time of new development work by maintaining a single instance of our code base.
Our traditional competitors, by contrast, typically create and maintain multiple branches of their code for each of their growing list of clients.
It might sound like a niche point, but it's massively important. For example, say we build a new feature or piece of functionality — or introduce a fix or some development work to meet changing regulations.
Thanks to our single instance, we only have to do this once — instantly and securely deploying it to all of our individual clients.
Competitors reliant on a multi-branch model have to replicate the same work for as many branches as they maintain; duplicating effort, introducing additional cost, wasting time and, ultimately, diverting attention away from future product innovation.
Why waste time building 200 pensions, when you can simply build one — and build it well?
In short, our single instance means we can build features and ship them in double-quick time.

We're creating a new standard of hyper-efficiency
Our approach to technology has allowed us to develop new functionality — and onboard firms — with an unrivalled speed. Not to mention build the most automated custody and trading business in the market…
We ship features fast…
As we've seen, our single instance model frees up our team to focus on real innovation.
Combine this architecture with our independence from traditional providers, strong, well-aligned backing from Octopus, and a relentless focus on technology investment (over 60% of our spend is dedicated to product development), and it makes for an unrivalled speed of collaborative feature development.
In September 2022 we launched our own fully digital accumulation pension after as little as six months of build time.
We onboard at speed…
And it's not just our feature development that happens at pace — but our ability to get our clients live, too.
Take GoHenry, the children's financial education app with over 2 million customers. Within four months of our very first conversation, we had transferred their entire Junior ISA book across to our custody.
We scale with processes, not people…
Radical efficiency gains are crucial to unlocking the long-term affordability of retail investment propositions — driving down costs, strengthening business models and creating genuine customer value.
While our competitors focus on growth over scalability — growing their headcount to match their assets — we believe our scalability will be the key to our growth.
For an example of the type of efficiencies we aspire to, just take a look at our payment processing. Thanks to an API integration with our client money banking partner, we can allocate client deposits to the appropriate account on our system within a couple of seconds of them being received at our bank.
Our client money reconciliations are automated and now run 'by exception' — dramatically increasing operational efficiency and removing the need for substantial numbers of cash operations staff.
As a result, our payments team can manage around 380,000 payments per year per person (30x the industry average).
It's just one of the reasons why we're able to support 128,000 investors, and counting, with only a 12-person operations team.
Getting started
From first look to full launch in just a few months
Contrary to what established incumbents might have you believe, it needn't take years or cost millions to launch an investment platform.
With our scalable, modern and legacy-free technology, it's simpler, faster and more affordable than ever. We've outlined the high-level launch journey here. How fast, you ask? Well, we launched and migrated one client's book as little as four months after our first conversation… Can you beat them?
Prep and permissions
After a series of demos and the usual DD, we'll guide you through the process for obtaining new permissions (if you need any).

Deep-dive workshop
An intensive, full-day kick-off workshop to fully understand and document your needs, culminating in a full plan detailing the nature and scope of your integration.

Fee-free integration
As well as guiding you through your technical integration, we'll offer you support on your regulatory, compliance and legal tasks, too. All at zero cost.

Launch
We work with you to onboard your first new assets, and migrate any existing books across to your new platform.
Organisational overview
Group structure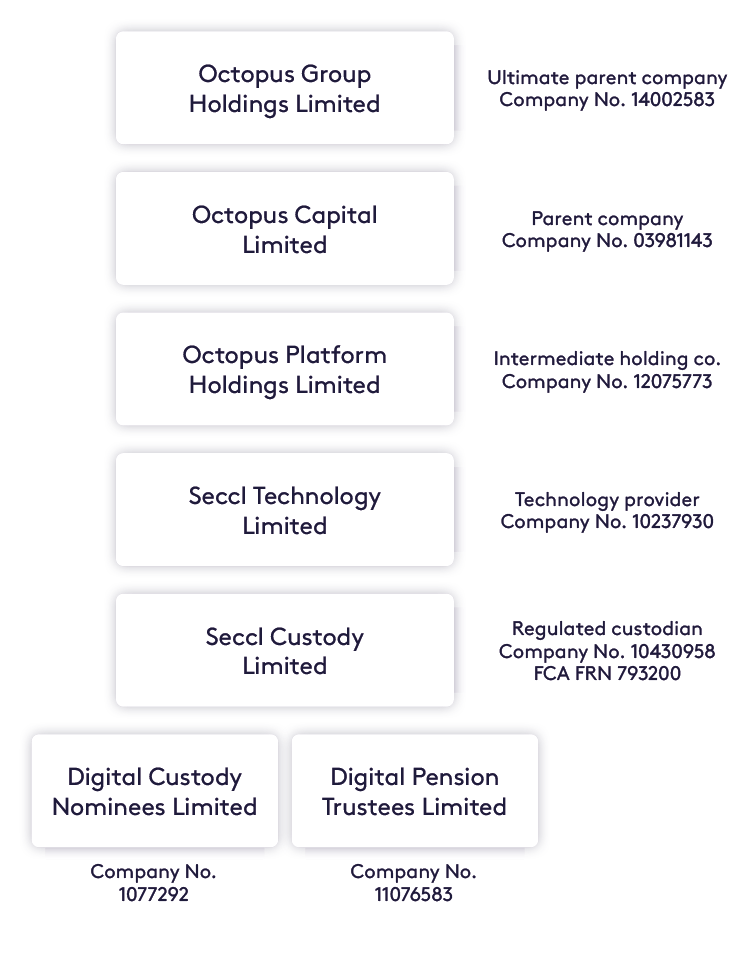 Seccl is part of the Octopus Group.
Founded in 2000, Octopus is one of the UK's fastest-growing companies, operating in two sectors – financial services and energy.
Today the Octopus Group has over two million customers across its financial
services and energy supply operations, and manages approximately £12.5bn in assets (October 2022).
Our parent company is Octopus Capital, which itself is a wholly-owned subsidiary of the ultimate parent company, Octopus Group Holdings Ltd. Octopus Platform Holdings is a majority-owned subsidiary of Octopus Capital. All three companies are registered at 33 Holborn, London, EC1N 2HT.
Seccl Technology Limited – a wholly-owned subsidiary of Octopus Platform Holdings – develops bespoke technology for advisers, wealth managers and DFMs.
Seccl Custody Limited – a wholly-owned subsidiary of Seccl Technology Limited – is a firm authorised and regulated by the FCA to provide custody services.
It has two wholly-owned subsidiaries: Digital Custody Nominees Limited, a non-trading nominee company; and Digital Pension Trustees Limited, a non-trading company set up to provide a Trustee for Seccl's pension offering.
Seccl Technology Limited and its subsidiaries are all registered at 20 Manvers Street, Bath, BA1 1JW.
Governance structure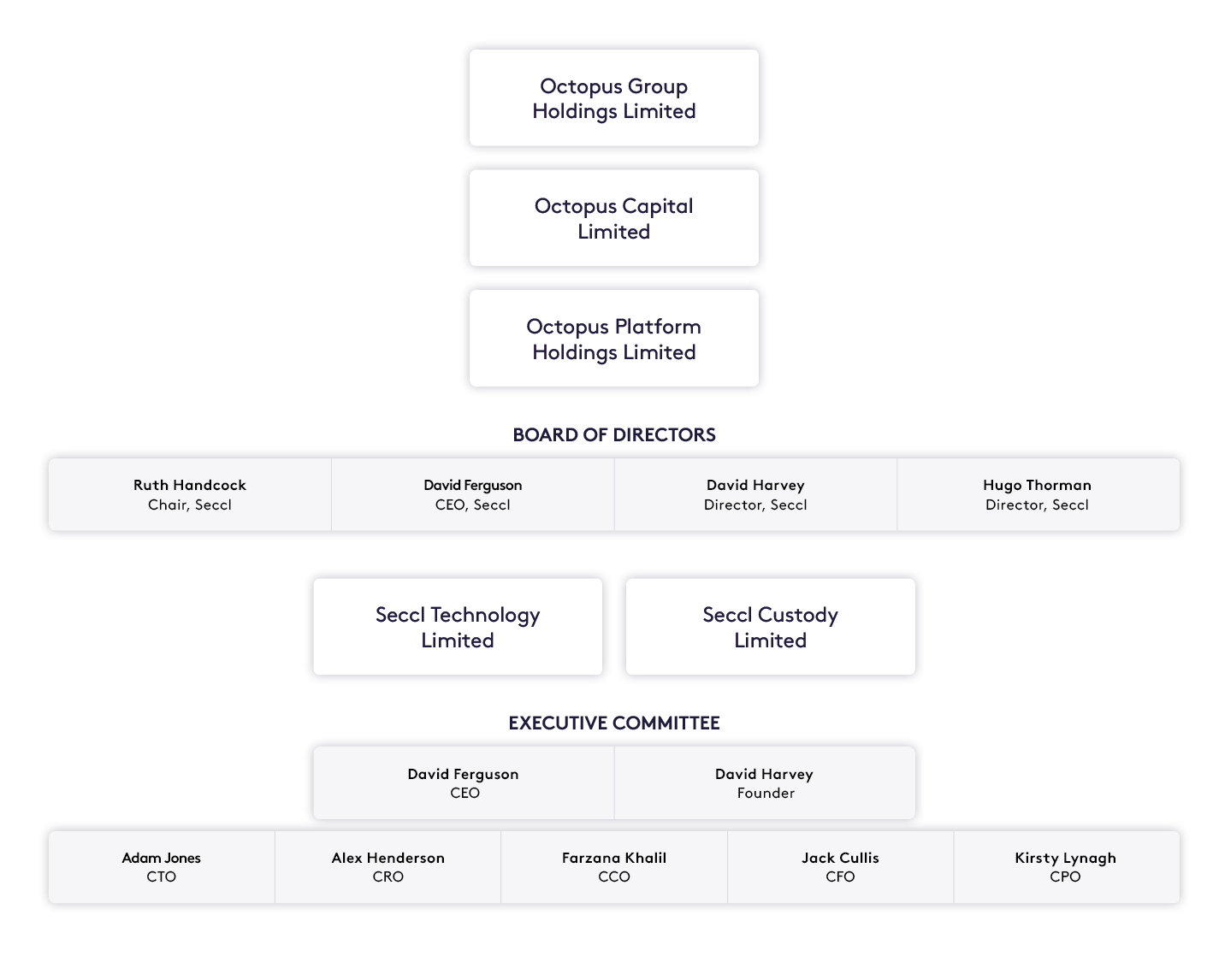 Executive team
Ruth Handcock, chair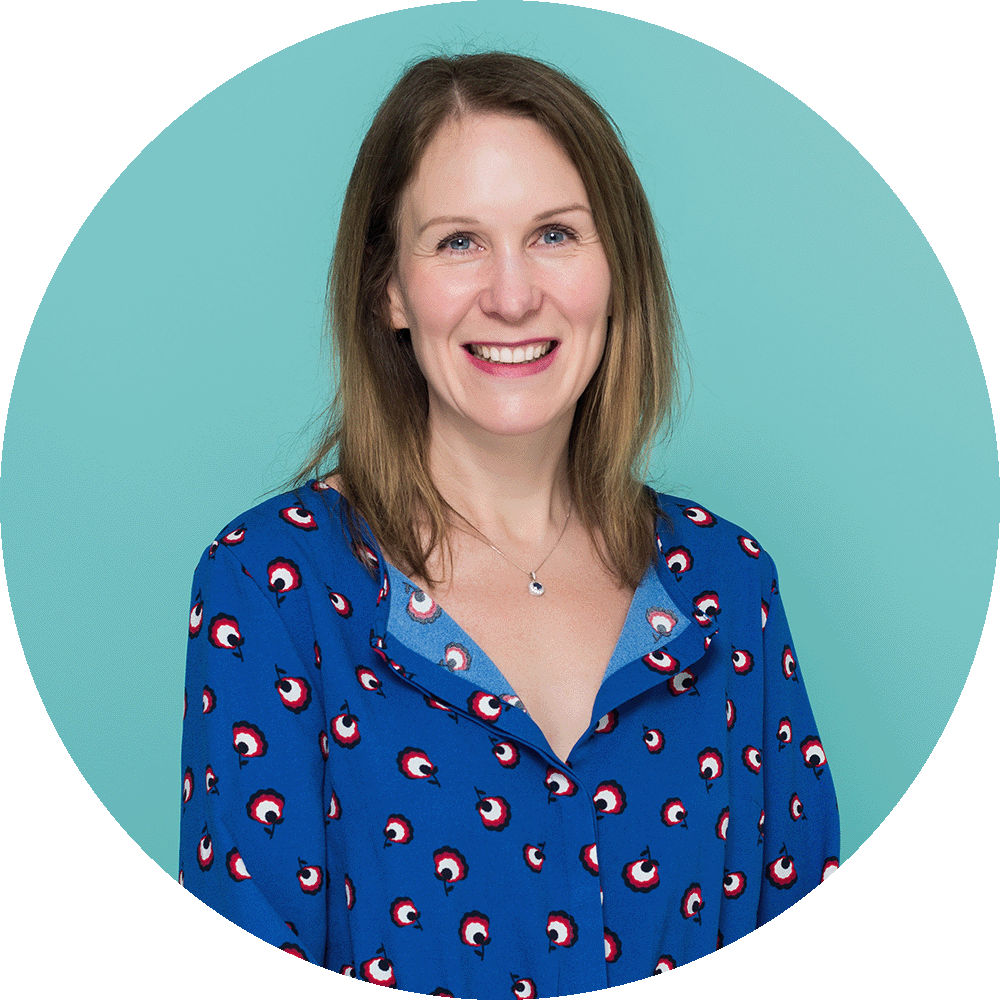 Ruth is Chair of Seccl. As CEO of Octopus Investments, she focuses on harnessing technology to improve access to financial services and financial advice.
So far in her career, Ruth has had fourteen jobs: newspaper deliverer, car washer, checkout operative, factory salad chopper (night shift), receptionist, lab technician, editor, consultant, government adviser, COO, finance director, chief of staff, head of customer and CEO.
David Ferguson, chief executive officer (CEO)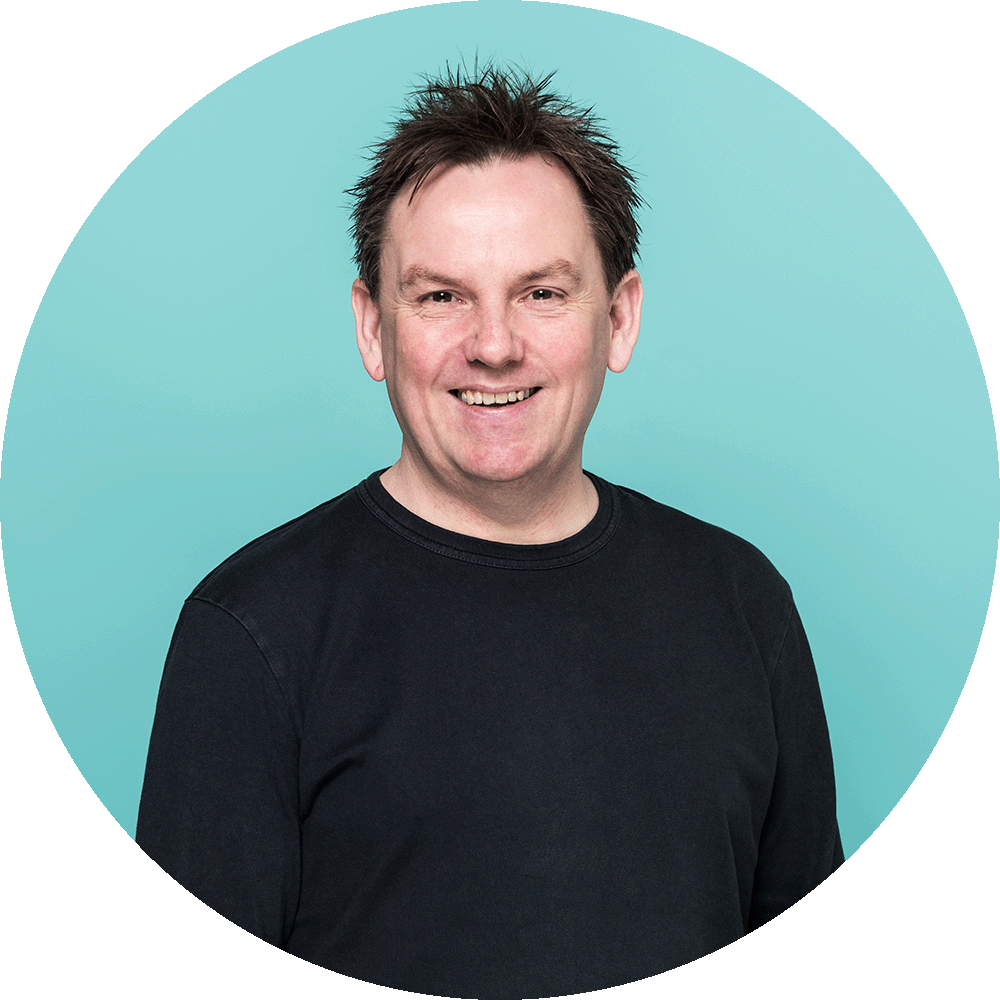 David joined Seccl as CEO in April 2022.
He is massively excited to lead a team with great energy for change and a positive, relevant culture at a time when doing the right thing (in the right way) has never been more important.
He was previously founder and CEO of Nucleus, where he created a distinctive and customer-led culture which drove the investment platform from start-up to £20bn in AUA when he departed.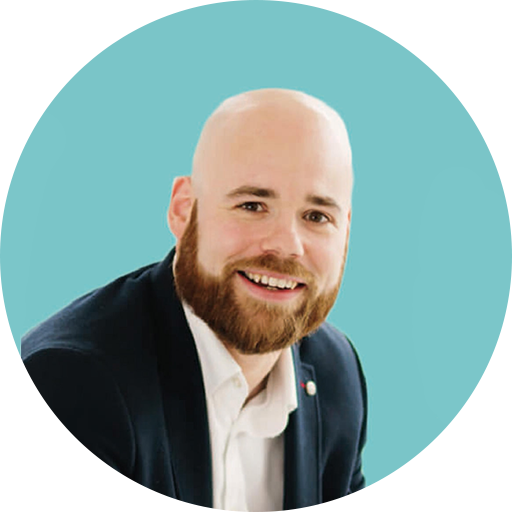 Adam Jones, chief technology officer (CTO)
Adam is responsible for our future technology vision, with executive accountability for all aspects of the company's engineering, data and information security functions. He joined in October 2022, having previously served at Redington, Altus and FNZ.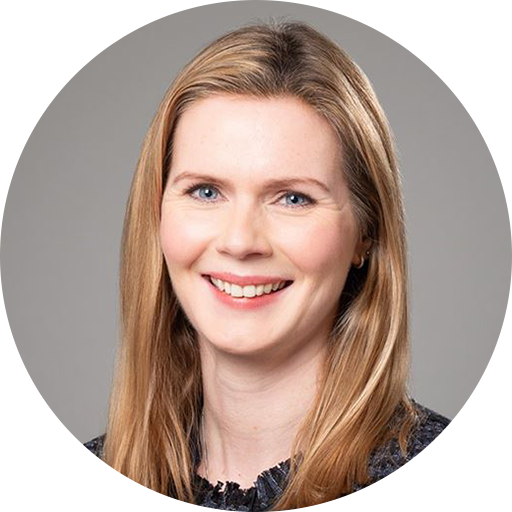 Alex Henderson, chief risk officer (CRO)
Alex holds executive responsibility for Seccl's risk and compliance functions, ensuring the business is organised to continue to meet its regulatory obligations as it grows. She joined in January 2023, having spent nine years at Virgin Money, where she was head of capital management.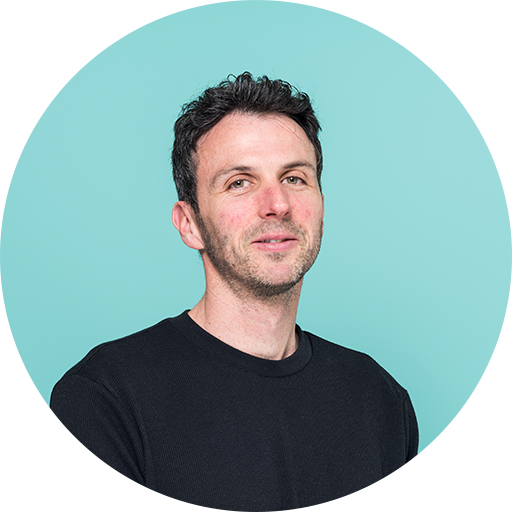 Jack Cullis, chief financial officer (CFO)
Jack is one of Seccl's longest-serving employees, having joined the company in January 2018 as Head of Finance and subsequently promoted to CFO. He holds he holds executive responsibility for the financial management of the company.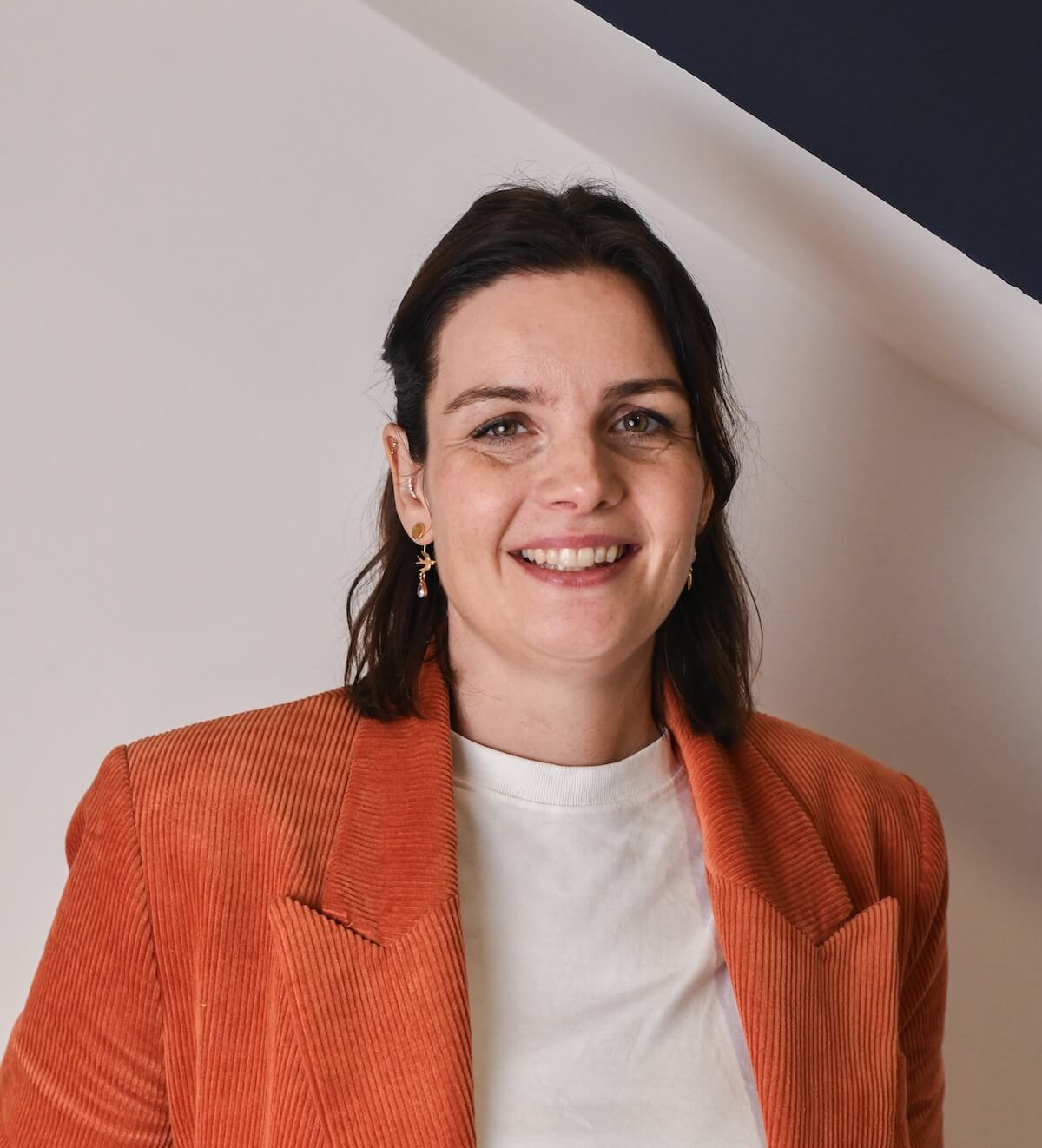 Kirsty Lynagh, chief people & performance officer (CPPO)
Kirsty is responsible for cultivating a high-performance culture here at Seccl, and holds executive accountability for all aspects of the people and communications functions. She joined in June 2022 – having previously been CPO at Nucleus.
Regulatory status
FCA permissions
Seccl Custody Limited is a firm authorised and regulated by the FCA, firm reference number 793200. The firm gained its regulatory permissions in July 2018.
Seccl Custody Limited has the following FCA permissions:
Arranging (bringing about) deals in investments
Making arrangements with a view to transactions in investments
Arranging safeguarding and administration of assets
Causing dematerialised instructions to be sent
Dealing in investments as agent
Establishing/operating/ winding up a personal pension scheme
Safeguarding and administration of assets (without arranging)
Dealing in investments as principal (Requirement - The firm is limited to dealing as a principal in investments under the scheme(s) it operates) July 2018.
Outsourced custody and client money
Seccl provides outsourced custody of all client assets via its non-trading, dormant nominee company, Digital Custody Nominees Limited.
All client money is held in a separate client money account with a PRA-regulated bank.
Financial Services Compensation Scheme
Investors may be eligible to claim compensation from the Financial Services Compensation Scheme (FSCS), in the unlikely event that one of the banks Seccl uses to hold client money were to become insolvent.
The FSCS also offers protection for assets held in custody.
Regulatory capital
As an FCA regulated, MIFID Investment Firm, Seccl Custody Limited must adhere to the Investment Firms Prudential Regime (IFPR).
The new IFPR rules introduce, among other aspects, capital, liquidity, reporting and governance requirements for MIFID Investment Firms.
Seccl's IFPR Disclosure can be found here.
This disclosure documents Seccl's capital and liquidity position and demonstrates that a suitable own funds and liquid assets buffer is maintained over and above our regulatory requirement. Seccl's business plan is built to ensure this position holds through the Company's growth.
Seccl is part of the Octopus Group of companies, one of the most disruptive and progressive groups across the financial services sector.
The Group (which includes Octopus Investments as the FCA regulated manager of all its investment products) is well capitalised, with no corporate debt and significant financial reserves and is enthusiastic about supporting Seccl's growth ambitions over the coming years.
Systems, controls and data security
Systems & controls
Seccl Custody has been operating a custody service for retail clients since 2018.
As with the approach adopted to building technology, the service was created from scratch.
The proposition was defined specifically to allow it to scale with automation, and to minimise manual and paper-based processes which creates risk of human error.
To support this, a suite of controls have been built by reviewing the CASS regulations from first principles, specifically with the mindset of digital-led service offering.
Business continuity: serverless scalability & resilience
Our infrastructure is set up to be highly scalable and provide industry-leading resilience.
We are mainly serverless with Amazon Web Services, which we believe puts us in the strongest possible position for instantaneous scalability, as well as providing security and resilience.
Our serverless environment means we automatically scale up and down as demand is placed on the system. There is no provisioning of new hardware to cope with that.
Data security and financial crime
Our approach to data security provides, we believe, a world class level of security.
From a server perspective we use AWS and rely on the security built into that system.
We also create a specific instance of our database (Mongo DB) for each client to ensure no aggregation of data across multiple firms.
To ensure risks around data security and financial crime are mitigated, robust Information Security and AML policies have also been implemented.
Auditors
Moore conducted the audits of Seccl Technology Limited's and Seccl Custody Limited's financial statements for financial years 2018 to 2022 – as well as the CASS Audits for Seccl Custody Limited through to 31st December 2022. Statutory audits were completed with unmodified audit reports whilst CASS audits generated no adverse findings.
Legal support
Seccl's legal counsel is provided by CMS.
Insurance
Seccl's Professional Indemnity insurance policy is provided by Markel, delivering cover of £5 million in the aggregate.
Policy documents
The following documents are available online at seccl.tech:
While we will happily provide the following documents upon request:
AML/CTF - financial crime
Anti-bribery policy
Conflicts of interest policy
Information security policy
Pricing
For full details of our pricing – and to use our interactive pricing calculator – head to our pricing page.
Key partners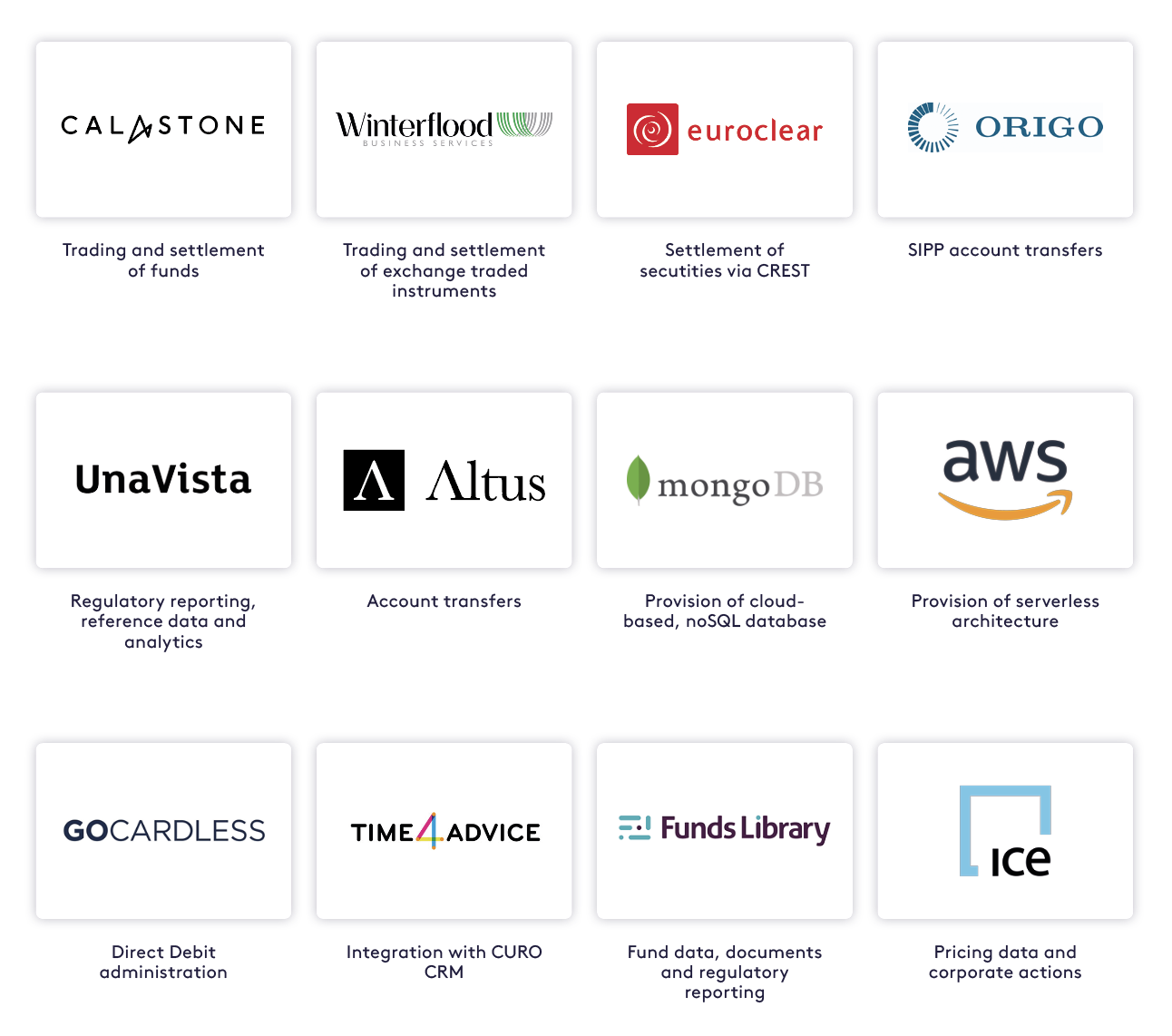 Additional due diligence information for the Seccl SIPP
An overview: The Seccl SIPP
Tax wrappers have a crucial role to play in sound financial planning. That means affordable and easyto- use wrapper products are a fundamental part of the infrastructure of investments and advice.
It's why we're an HMRC-registered ISA and SIPP Manager, offering wrapper administration as a core part of our service proposition, alongside our regulated custody and investment technology.
The Seccl SIPP is the latest and arguably most important addition to our range of product wrappers, offering what we think is a market-leading level of scalability and efficiency.
Many traditional pension products are either partially or fully paper-based. They're inflexible and clunky to use, built on old 'legacy' tech, and are administered through 'offthe- shelf', third-party systems that are slow, difficult and expensive to change.
We wanted to start again with a blank canvas. The result? A market-leading SIPP that's fully digital, inherently flexible and infinitely scalable – the right foundation to support the ever-changing needs of advisers and their customers.
In its initial launch stage, the Seccl SIPP provides an intuitive and easy-to-use online application journey, capturing…
The client's personal details, including their expression of wishes for death benefits
All contributions and transfers
Full range of investment options
The client declaration – including a summary of the information they have provided, and a means to accept the terms and conditions and key features
It also provides for ample client flexibility, with functionality to allow end investors to increase, reduce or pause contributions at any time, and receive both single and regular contributions on any working day.
For now, the Seccl SIPP only supports clients during their accumulation phase, but we will shortly be adding the functionality to allow clients to take money from their pension, either through flexi-access drawdown (FAD) or uncrystallised fund pension lump sums (UFPLS).
As with our accumulation functionality, our decumulation technology will be designed with flexibility at its core, allowing the firms that we power to make income payments to the client quickly and easily.
And throughout the entire pension journey – from paying in, to paying out – the whole process will be entirely automated. Not a piece of paper or manual process in sight.
Diving into the detail
Legal structure
The Seccl Personal Pension Scheme has been established under the trust deed and rules. This scheme has been designed to enable partner firms to white-label the product under their own branding.
Scheme establisher, operator and administrator
Seccl Custody Limited
Scheme Trustee
Digital Pension Trustees Limited
HMRC Registration date
3rd February 2022
Pension Scheme Tax Reference
20005619RK
Regulatory structure
Establishment and operation of a SIPP is a regulated activity for which specific permissions are required. SIPPs have been the focus of significant regulatory scrutiny in recent years, and the FCA have made clear that they expect SIPP operators to meet particular requirements in a number of areas.
Additionally, an operator must remain aware of, and comply with, complex tax rules.
The regulatory structure of Seccl Personal Pension is as follows:
FCA
Products established under the scheme will be provided by Seccl Custody Limited, a firm authorised and regulated by the FCA. Appropriate returns will be made to FCA in respect of the product, including product sales data.
The Pension Regulator
Seccl Personal Pension is in the process of being registered.
HMRC
As a registered pension scheme, appropriate returns will be made including tax reclaims, event reports and operation of PAYE on benefit payments.
Eligibility
To open a Seccl SIPP, applicants must be over 18 and resident in the UK for tax purposes, or have existing UK pension savings. The application process is completed online.
There is no maximum age, however there is no tax relief for clients aged 75 or older. Grouped arrangements are not permitted, and autoenrolment is not allowed under relevant legislation.
Plan anniversary
The anniversary date for all new clients joining the scheme will be 12 months from receipt and acceptance of the first payment into the plan.
Regulatory requirements
Our SIPP has flexible reporting requirements to support structured documented processes in line with PROD and MIFID II.
Product charges
For full details of our SIPP pricing – and to use our interactive pricing calculator – head to our pricing page.
Regular statements
The following statements will be issued annually, with
respect of each plan, and added to the client's online
document store:
Portfolio breakdown
Quarterly valuations
Investment growth
Pension savings statements / annual statements
Schedule of contributions
Schedule of transfers
Statutory money purchase illustration or drawdown
review illustration (if applicable)
Disclosure of charges, including adviser charges
Seccl's pension solution: a snapshot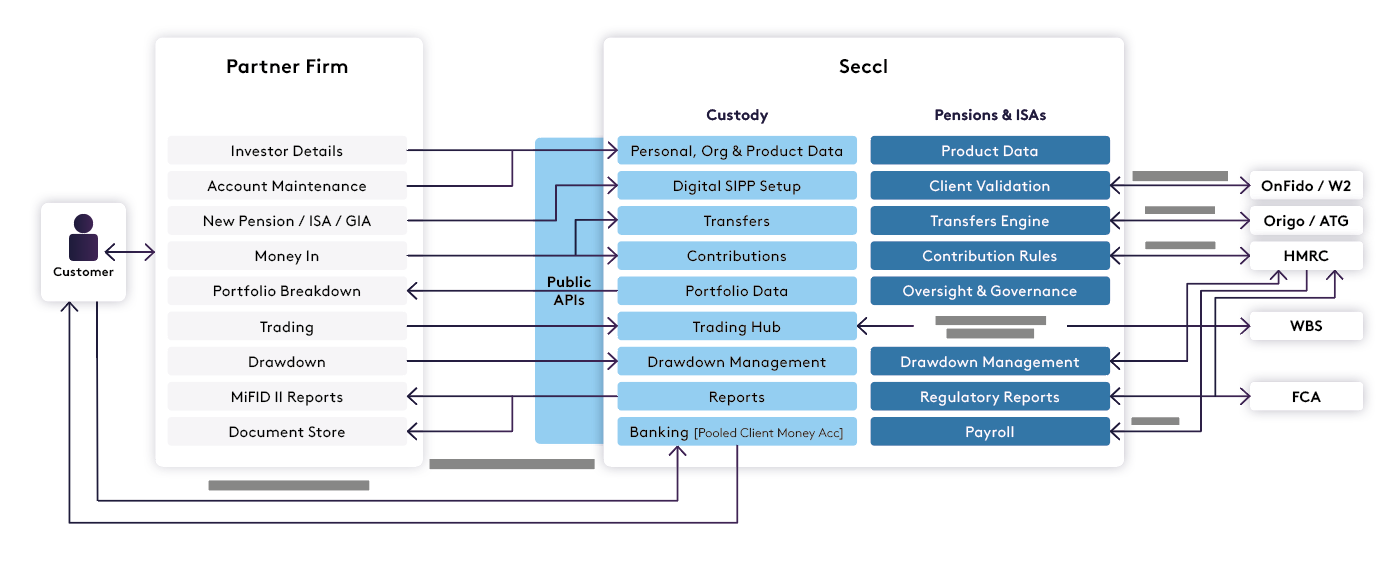 Features and functionality
For a full list of features – and to compare the Seccl SIPP to other solutions – head to our wrappers page.
SIPP team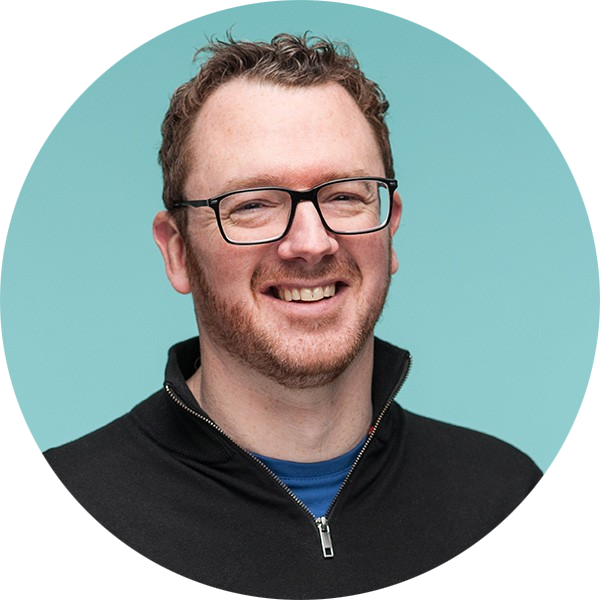 Chris Smeaton, Head of Propositions
Chris has been working in the pensions industry for 22 years and is a specialist in SIPP, platform technology. Chris has held both director and management positions in several established SIPP and platform providers including James Hay and Embark Group.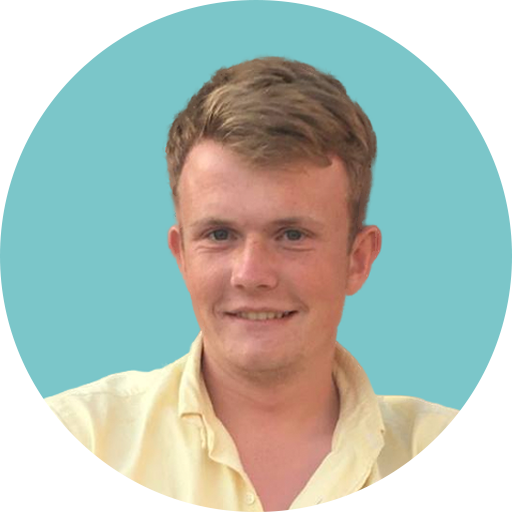 James Holmes, Technical Product Owner
James helped to oversee the acquisition of Seccl by Octopus in 2019, and has since played an integral role in shaping the firm's product requirements in response to the diverse needs of our customers.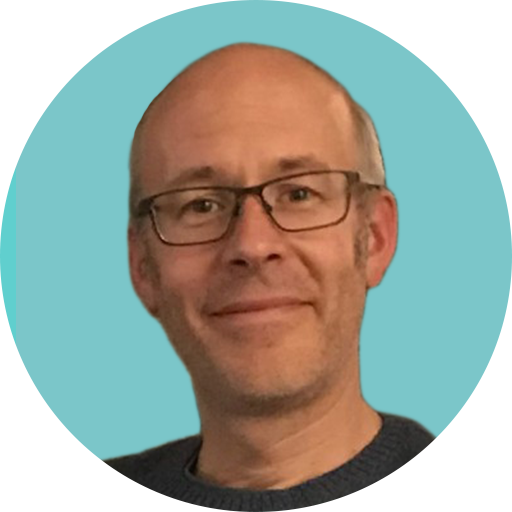 Anthony Clifford, Technical SIPP Lead
Anthony has over 20 years pensions experience in both management and administration positions. He holds the Pensions Management Institute's Retirement Provision Diploma.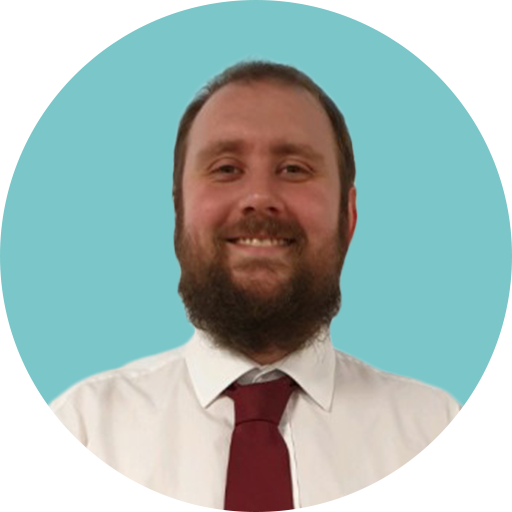 Chris Emmerson, SIPP Operations Lead
Chris has over 6 years experience in pensions administration, including New Business, Benefits, and Death/Divorce. He is driven to provide the customer with the best journey and focuses on their needs. Chris has passed the CII FA2 Pension Administration exam.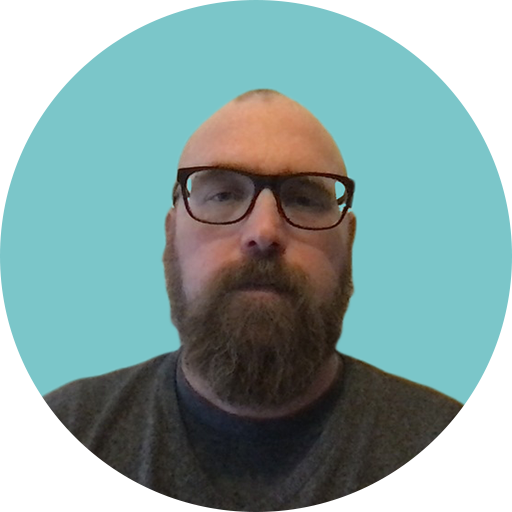 Steve Barr, Lead SIPP Developer
Steve has worked in the financial services industry since 1998. He has a vast knowledge of pensions and was instrumental in a small team at Wealthtime managing their SIPP and platform.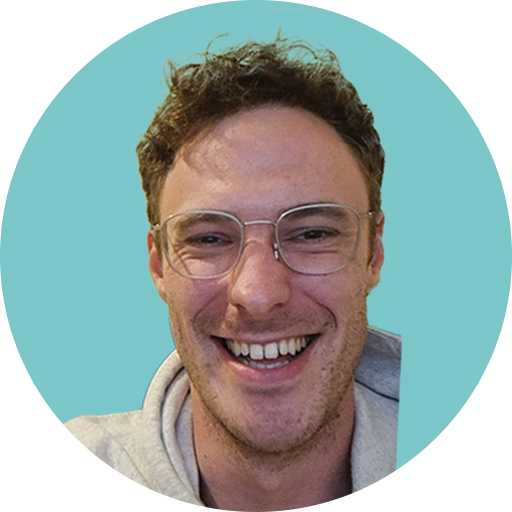 Alex Cox, SIPP Developer
Alex has over 6 years of experience working with pensions, firstly providing complex support to thousands of clients of a market leading SIPP, before helping provide independent financial advice on SIPPs across the UK marketplace.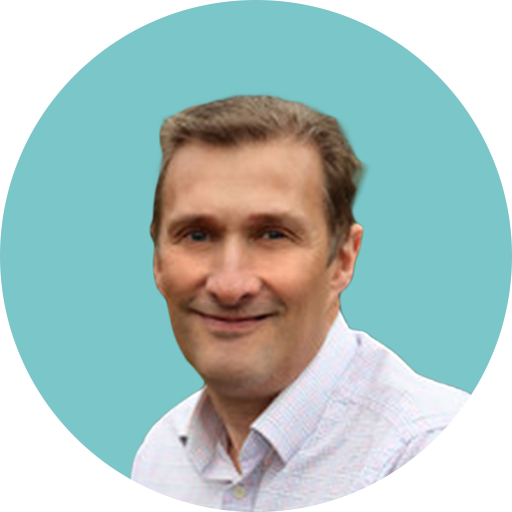 Mark Hatfield, Senior QA Engineer
Mark is heading up the testing of our SIPP Development. He is a developer in test focused on delivering test automation frameworks and will validate the quality of the SIPP development.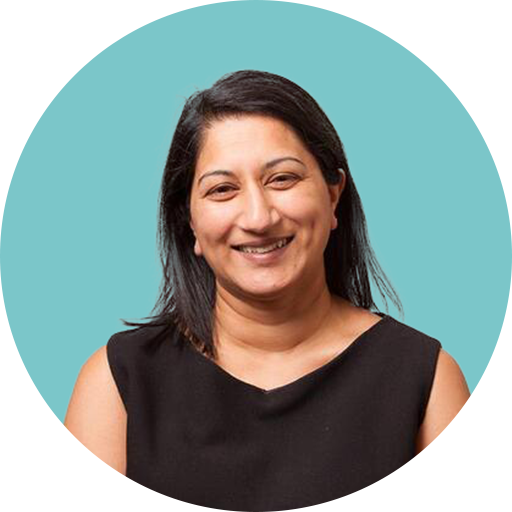 Samina Kausar, Technical Adviser
Samina has held multiple technical roles in pensions and has experience from the initial setting up of the pension to keeping on top of HMRC/Pensions Regulator/legislative and regulatory changes which may impact the pension scheme administration.
Questions?
If you want to find out more about Seccl, take a look at our demo videos.
Alternatively, don't hesitate to get in touch – we'd be happy to arrange an introductory call.