Delivery models are changing. With more and more of the customer journey conducted online, it's vital that your digital proposition can match the high-quality in-person service your clients have come to expect.
Don't let your reputation be damaged by the shortcomings of a service you can't control. Deliver an experience that's fast, paperless, and doesn't involve endless back-and-forth with platform admin teams. Choose control over compromise.
See it in action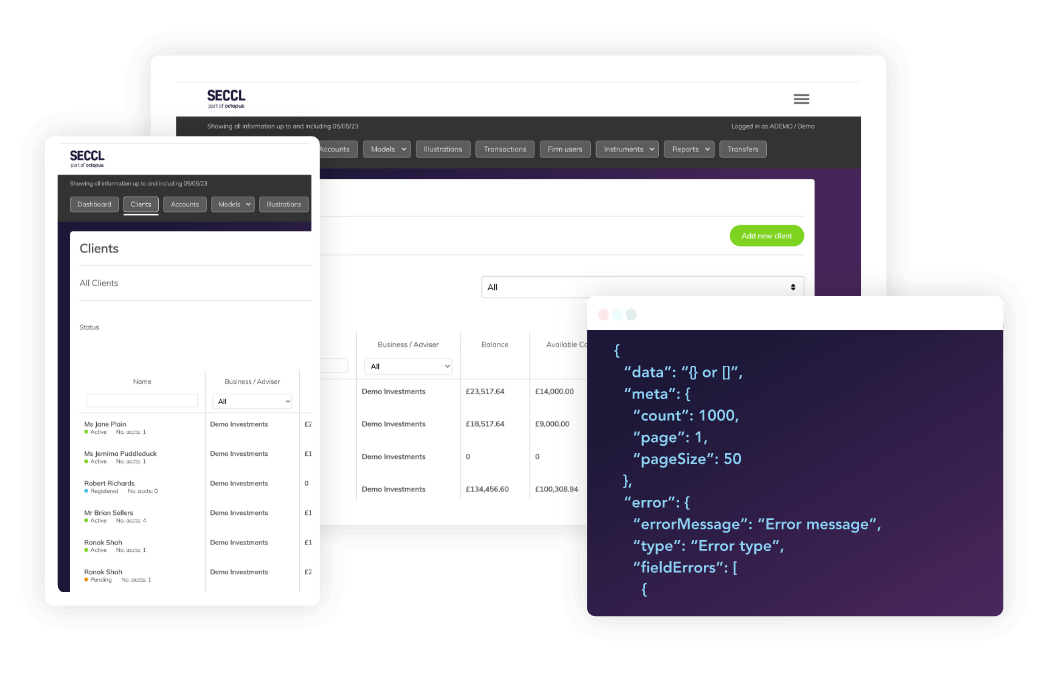 The world has changed beyond measure over the last two decades. But platforms are stuck in a time warp. Systems that don't connect. Data that's a mess. Platform upgrades that only lead to a downgrade in service. And repeat.
Don't damage your business with twenty-year-old tech. Supercharge it with modern software that helps you to boost your efficiency, expand your client bank and flex your proposition to their changing needs. Choose digital over analogue.
See success stories
Platforms are too expensive. Powered by the legacy technology of third-party vendors, propped up with their own costly operations teams and pushed for profit by shareholders, they represent poor value for money.
Don't put up with oversized platform margins for undersized performance. Remain competitive on price – and strengthen your proposition – with the most transparent and affordably priced platform software and services in the market. Choose low cost over high fees.
See what clients could save