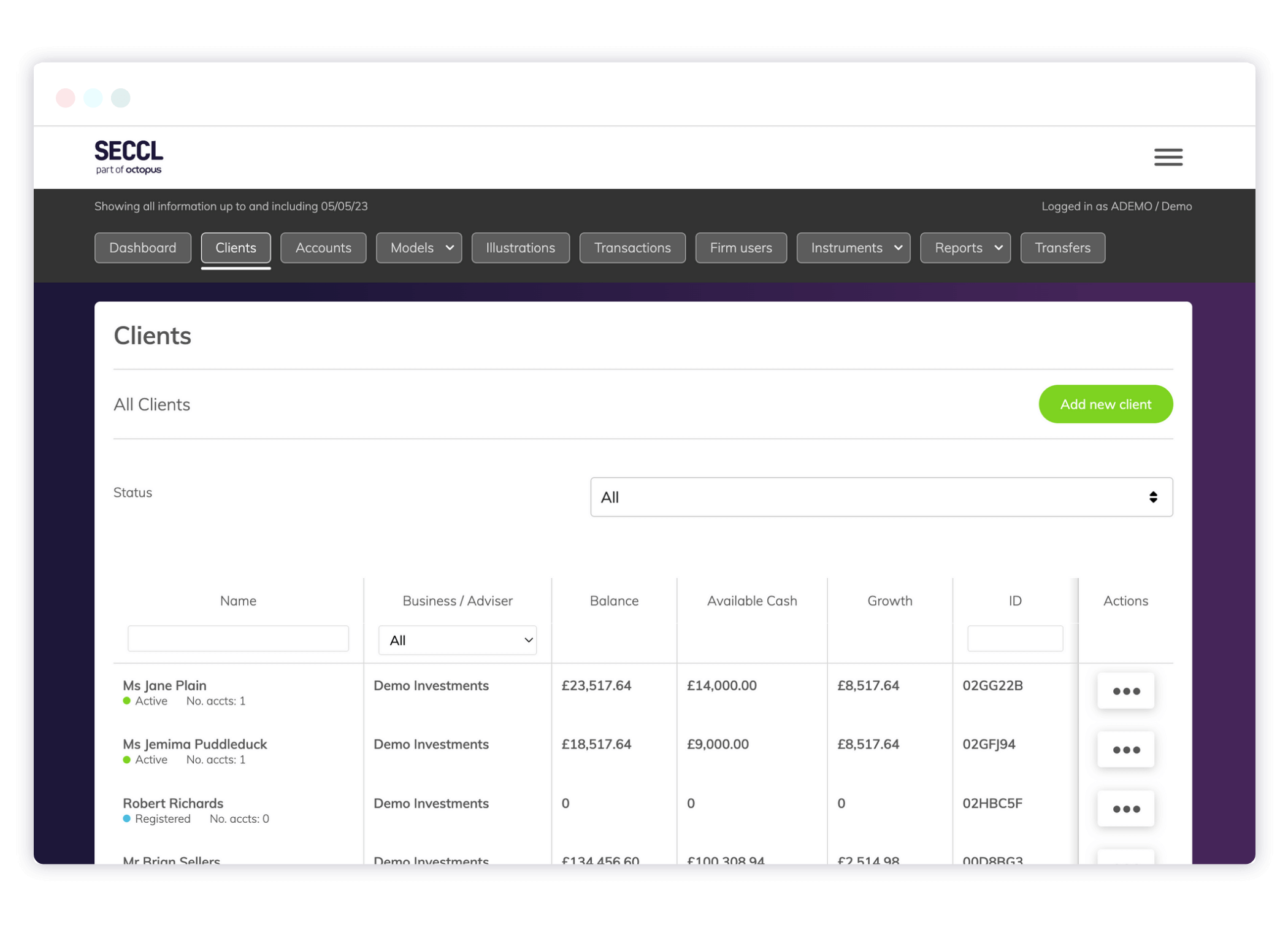 Stay on brand
Brand your own platform, and allow others to white label it, too
---
Do justice to your brand, by styling your platform to match your company's identity. And not just within your online portals, but within key literature and comms, too.
You can also licence your own platform on a white-label basis to other firms – allowing them not only to set their own pricing and terms, but choose their colours, too.
Our UI for clients and advisers is priced at £12 per year (+ VAT) per client, subject to a minimum charge of £36,000 per year (+ VAT).