Introduction to Seccl
How to launch an investment platform
---
In this 30-minute introductory webinar, Fintech Growth Lead Mary Agbesanwa and Adviser Growth Lead Caldon Pike will talk you through who we are, what we do here at Seccl and how we help businesses like yours launch an investment platform. They will also present client use-cases and respond to some frequently asked questions.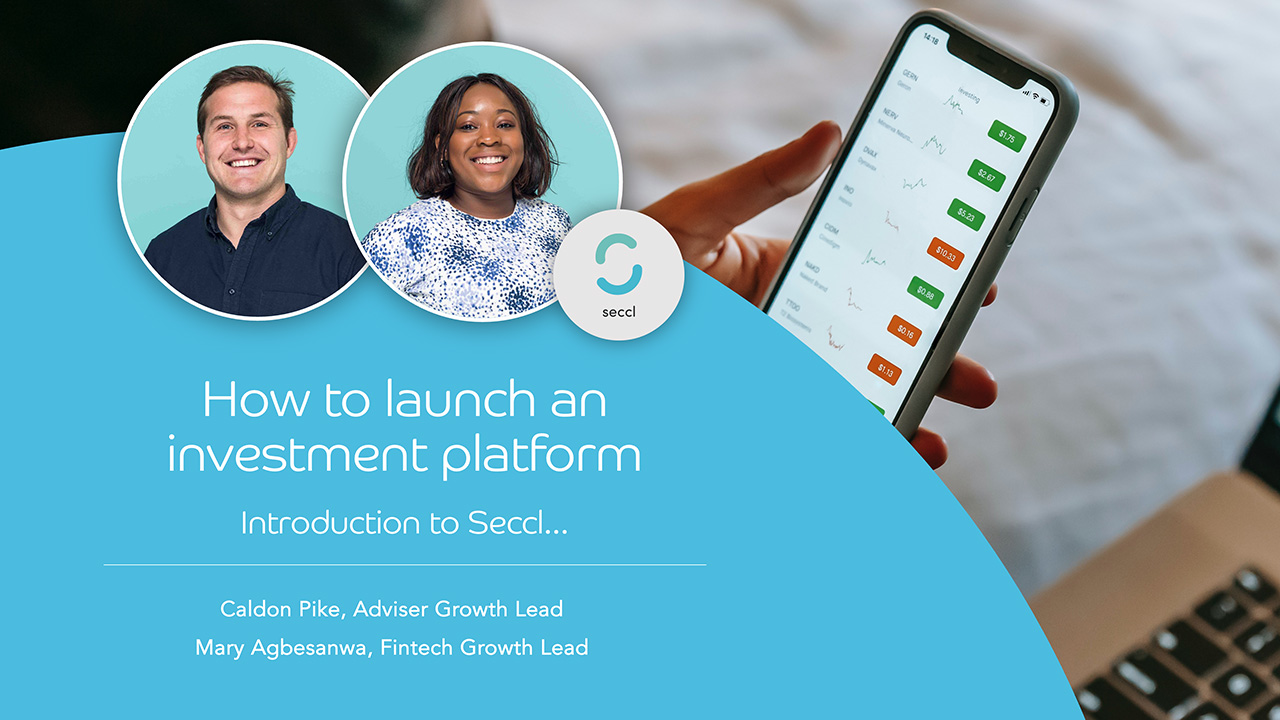 Operate your own adviser platform
A whistle-stop tour of what we do – and how it all works
---
Watch as our former Head of Customer, Dan Marsh, gives a short summary of how Seccl can help advisers or DFMs to build and operate their own platform – before briefly showing you around some of the key areas of the system.
Build your own investment proposition
Getting to grips with our API
---
In this quick overview, our former Senior Product Manager, Ronak Shah, will give a guided tour of our API documentation, explaining what each of our key endpoints will do – and helping you to get started quickly.