This morning, I joined a panel of experts to discuss the key findings of AltFi's Digital State of the Market Report 2021, fronted by Oliver Smith, the publication's Managing Editor.
AltFi is one of the world's largest news platforms in the finance and digital banking space. Their much-anticipated report (based on research from Opinium and supported by Seccl) was published back in October. Today, I joined a small group of expert speakers to delve a little deeper into its findings.
Despite having some technical issues on my side (why do cameras stop working at the worst time?!), the talk provided a fascinating insight into the themes that have impacted the digital wealth sector over the past year, and it was great to be on the panel.
We touched on several prevalent themes and trends, including meme stocks, ethical investing, digital transformation and more. If you want to download the report and watch the talk back, you can do so here.
Overview: what does the report include?
As Oliver outlined in the talk, we're facing a very different landscape in financial services than we were last year.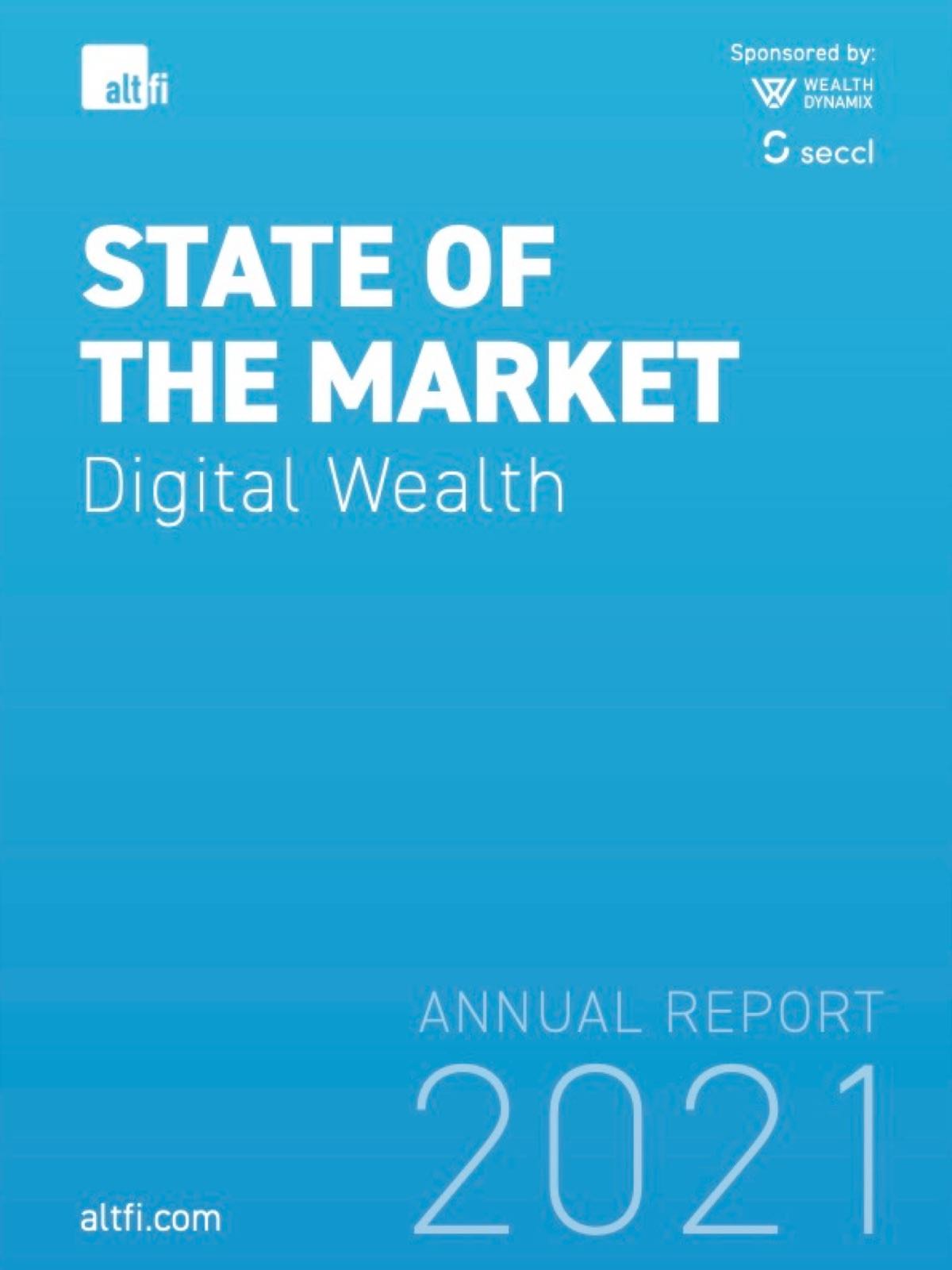 Back in 2020, COVID split the country's personal finance into three – those who experienced a loss in finances, those who saw gains, and those whose finances stayed the same. It's fair to say that the nation's financial confidence took a knock, too, which led to less far money being paid into investments and savings.
This year's report paints a vastly different picture. With more people returning to work and beginning new jobs, the economy has started to stabilise. The result is an increase in savings accounts, cash ISAs, stock ISAs and General Investment Accounts. More people also reported investing in crypto.
In response to this appetite, we've seen a host of announcements over the past week alone. AJ Bell announced Dodl, its low-cost share-trading app, Tillit launched its DIY investment platform (powered by our very own custody & investment technology), and HSBC added investing to its mobile banking app.
Plus, with more money than ever flowing into Fintech (and the UK receiving one in every four pounds spent on fintech investment in the last six months globally), and a tidal wave of PE investing into advice and platforms, there has never been a more exciting time in wealth tech.
Change is afoot, so it seems only fitting to look back on 2021 and attempt to answer the question – what is the state of the market?
What does the talk cover?
Besides Oliver and I, the panel of speakers included James Crouch, Partner and Senior Research Manager at Opinium, Katharina Lueth, VP Europe and Managing Director of Raisin DS, and William Rouse, Commercial Director of Wealth Dynamix.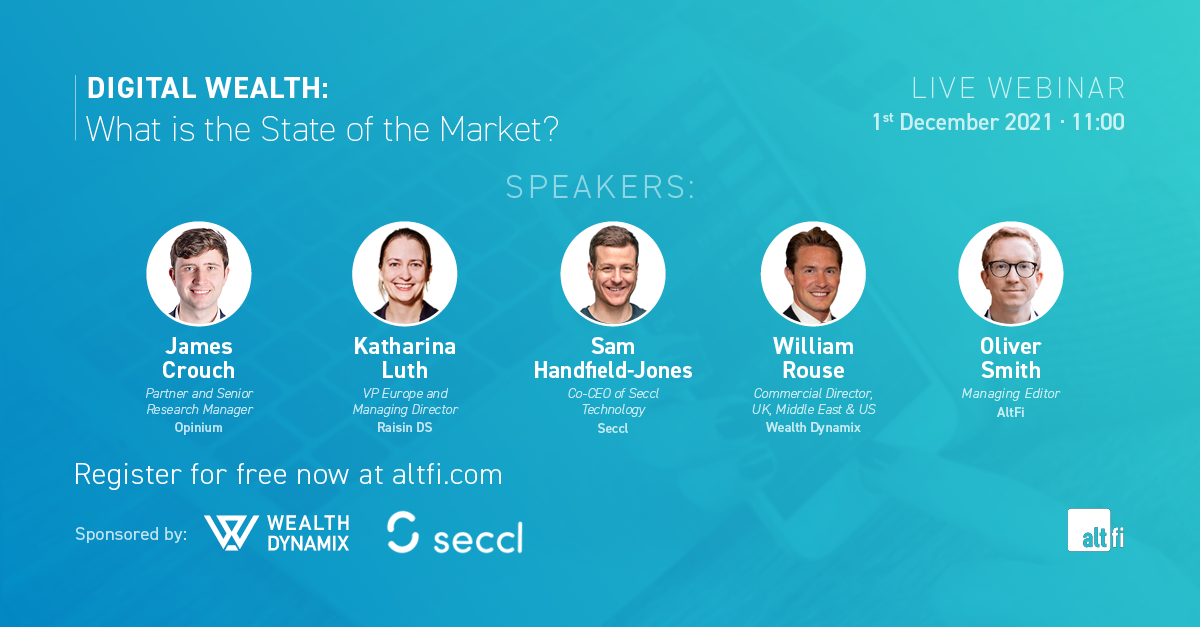 The discussion kicked off with the main trends to come out of digital wealth in Europe this year. Katharina raised the topic of meme stock trading, stating it has brought a "whole new demographic into the market that previously had zero involvement and input."
She also talked a bit about sustainable investing, which seems to have picked up in the last year: "People are no longer just saying that they'd like to see sustainable investments – they're starting to put their money where their mouth is, and it's become a non-negotiable."
William broached the subject of the want and need for digital transformation from the perspective of wealth managers, as well as the changing role they face. We talked a bit here on the need for traditional wealth managers to implement a more modern approach to technology, including cloud-native approaches, embedded finance and fast release cycles. If you haven't read it yet, the FCA's review paper, Implementing technology change, is an important touchpoint for this.
James then facilitated a more general discussion of the overriding themes from this year's research – that people are in a much better place financially than they were this time last year…
"There has been a drastic shift in how people view their finances in a really short space of time. We've moved from a situation where the nation's finances were getting worse, to a place where they're getting better. This uncertainty has got us all thinking about how we save and how we plan, and the improved financial situation has enabled us to do something about it."
AltFi's State of the Market Report delves into more detail about all of the topics covered here. We discuss the findings from the report, the trends of 2021 and beyond, and much more in the launch webinar, which you can watch back here. It was a great discussion to round up the year, so don't miss out!
---