This week, we're excited to introduce Tillit – a new DIY investment platform set to shake up the retail market, powered by our investment technology and custody service.
The platform was pioneered by Founder and CEO, Felicia Hjertman, who served as a Fund Manager at Baillie Gifford for almost a decade before deciding to go it alone (in the middle of a pandemic, no less). We'll be chatting to her about her journey from star fund manager to start-up entrepreneur in a special webinar this Thursday afternoon – make sure you tune in!
The result of her solo venture is a uniquely positioned D2C fintech offering a simple, curated investment universe and a unique pricing structure. To us, this was an obvious partnership and we share many of the same missions and goals – so we couldn't be more thrilled that Tillit has finally launched its proposition to the public.
Behind the smokescreen: improving financial education and empowerment
Tillit is a DIY investment platform offering funds, investment trusts and ETFs across a range of asset classes, regions and investment styles. Turning the advice that you should "invest in what you know" on its head, Tillit takes the opportunity to educate users and helps empower them to make their own choices about where to invest their surplus cash.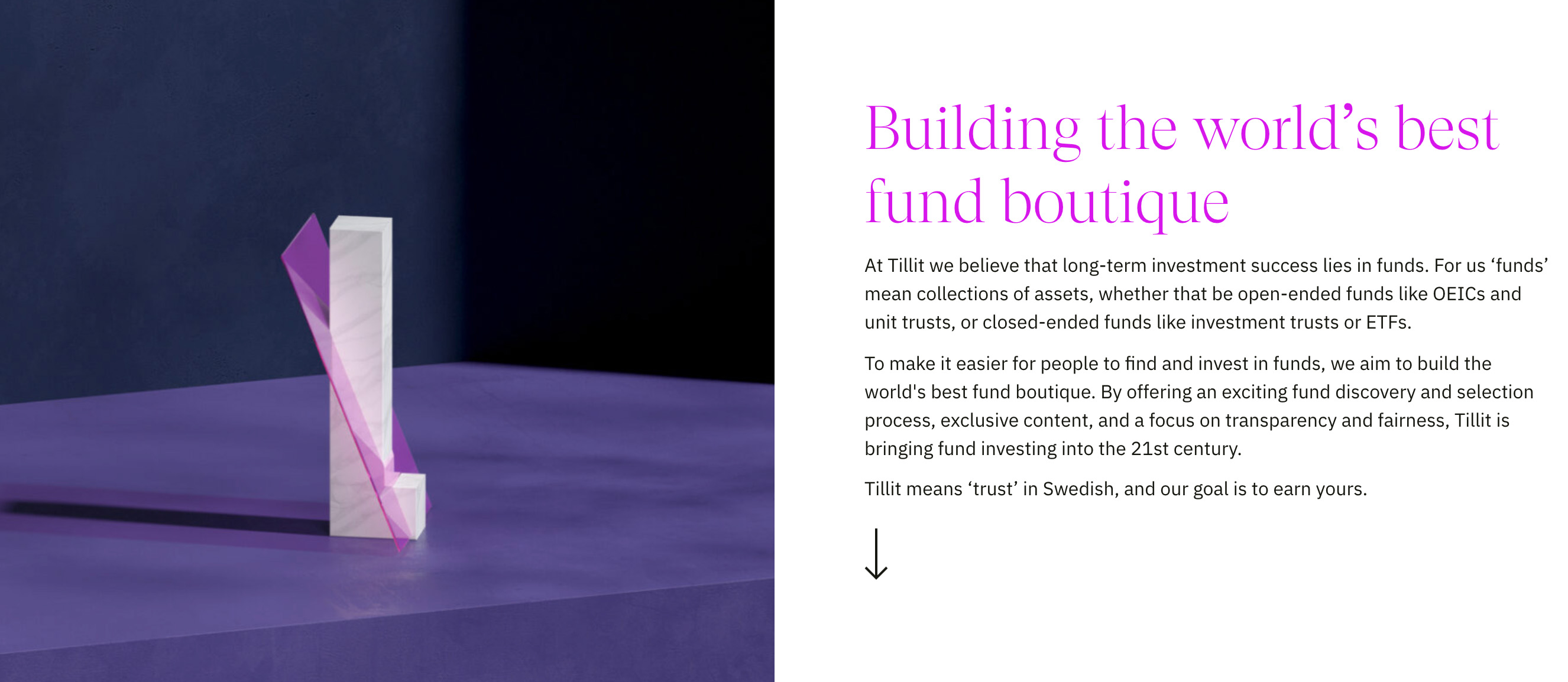 In an industry often littered with jargon and acronyms, we are in dire need of a guiding voice for young and first-time investors – one that takes them behind the smoke screen of funds and ETFs and provides tailored insight. Tillit promises to "tell the story" of each of its funds, helping customers make better-informed decisions about their money.
What's more, by integrating directly with Seccl's API, the DIY platform provides a truly bespoke discovery journey, meaning users can make choices based on their own individual preferences rather than catch-all financial guidance.
Rewarding long-term investments
As we've said before, success is about time in the market, not timing in the market – and though the recent spate of keen millennial and Gen Z investors is undoubtedly a great thing, the Reddit/Robinhood related events of earlier this year served to highlight some of the dangers of gamified, get-rich-quick investment trends.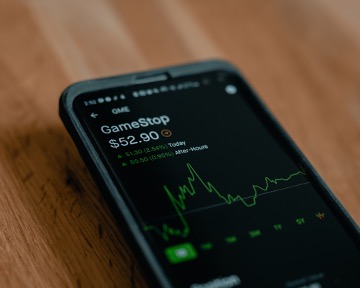 As my colleague Ben once put it, "by giving people access to shares and complex instruments, we've given them a supercar to turbocharge their finances, without first giving them driving lessons."
Well, in this analogy, Tillit are the driving instructors – and they're advocating a slow and steady pace. Customers can expect to pay a single platform fee of 0.40% for the first year. However, this drops by 0.01% every year until the fee reaches 0.25% –regardless of the size of their assets. The platform also charges no trading, transfer or exit fees, adding to its competitive edge.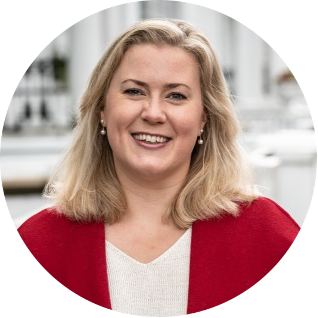 Looking to the future…
We're delighted that our API has helped Tillit get to market fast – and are we're excited to be powering such an innovative and promising firm as it looks to transform the DIY investment market for the better.
According to Felicia, Founder and CEO, "Tillit is all about leveraging deep expertise from asset management and building an outstanding platform that fundamentally helps people make better and more informed long-term investment decisions.
"When we were looking for the right partner, it was important to us that they would not only have great technology and aligned values, but also that there was an understanding of the intricacies of the products and instruments we offer our customers. Seccl really ticked all of our boxes and to top it off, we were really impressed with the team!"
Personally, it has been an incredibly energising experience to partner with a team that is so steadfast in its commitment to building an investment platform that offers investors clarity in what they own and how much they are paying for it. Tillit's technology-led fintech innovation is certainly one to watch!
If you want to know more about Tillit's story, as well as the reality of launching an investment fintech, I'll be chatting to Felicia in our upcoming webinar, 'The future of DIY investing: the Tillit story." Register here to secure your place.