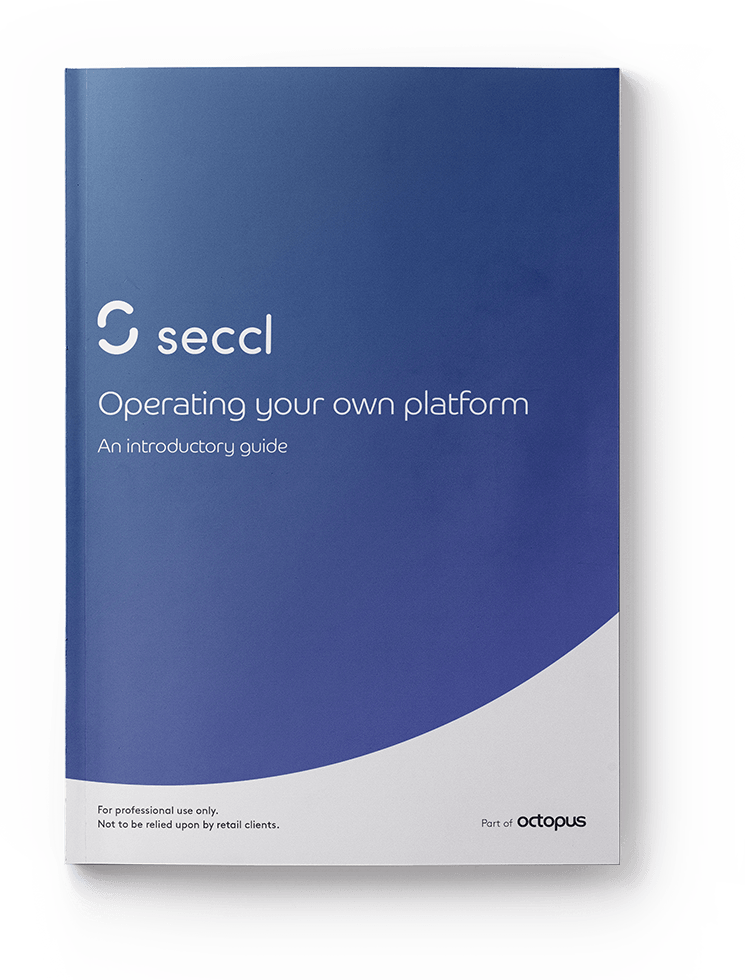 As you can imagine, I spend quite a bit of time preaching the benefits of 'operating your own platform' to financial advisers up and down the country.
I'm of the view that advisers know their clients better than anyone else, and so they're the best placed to shape and control the client experience.
Why then, my argument goes, should advisers give up that control to a third-party platform with clunky, outdated processes… when they can run their own on cutting-edge tech?
Many nod vigorously. Some are admittedly a bit more circumspect. But every adviser invariably asks the same question: "What kind of firm do you have to be for it to make sense?"
I answer it in two ways. The first way is purely practical. To operate your own platform, I say, you'll need certain regulatory permissions, and you'd typically need to be of a certain size for it to be commercially viable.
Although our technology brings platform ownership within reach of a new and far smaller audience, you'll probably still be managing upwards of £100 million. (You can explore for yourself in our handy pricing calculator here).
But the second answer I give is more cultural. We're the first to admit that it's a big step. The firms we partner with are all ambitious, care passionately about the experience that their clients receive – and believe strongly in the role that technology can play in improving it.
There's no better exemplar of this culture than IronBright, one of our newest partners. And so to bring to life what a modern, Seccl-powered platform operator looks like, I caught up with their CEO, Damien Rylett, to hear why they took the plunge, and what it means for their business…
Integrating investments and advice
IronBright was founded in 2017 by the team at Bristol-based financial planning firm Brunel Capital Partners, to provide a more integrated, easy-to-understand and affordable advice and investment proposition.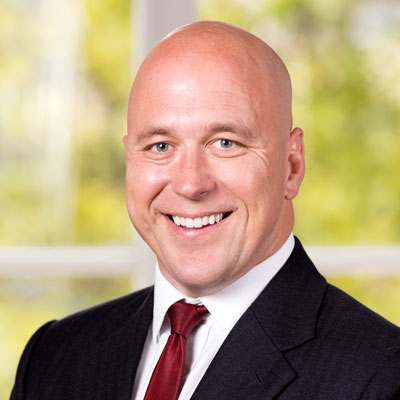 As Damien explains, "we just weren't happy with existing DFM options out there. We wanted a simple, transparent and low-cost solution, that provided the financial planners at Brunel with more control and oversight of where their clients' funds were going."
Fast forward a few years, and the rapidly growing DFM manages around £150 million of assets for Brunel and Pilgrim Financial Planning, the Wells-based advice firm that Brunel acquired in 2016.
But the team didn't stop there. While connecting the delivery of advice and investments had allowed both IronBright and Brunel to provide their clients with an improved service, one key bugbear remained: the platform technology that underpinned the two.
"We were growing increasingly frustrated with the clunky, inflexible and inefficient technology of existing platforms, which were built on old software and patched together by lots of individual fixes", said Damien.
"We're always looking for ways to improve what we do for our clients, make ourselves more efficient and deliver a better service. After setting up our own DFM, it seemed like the next logical step to launch our very own platform, too – allowing us to own and improve another key part of the overall client journey."
A platform fit for the 21st century
So what were the must-haves for their brand new platform? Well, a fully digital experience, for one.
"The last twelve months have proven just how crucial technology is in streamlining the advice process", Damien explains.
"We wanted to get to a point where there weren't any forms to fill out – a client just clicks a button to accept terms and conditions and then they're loaded onto the platform."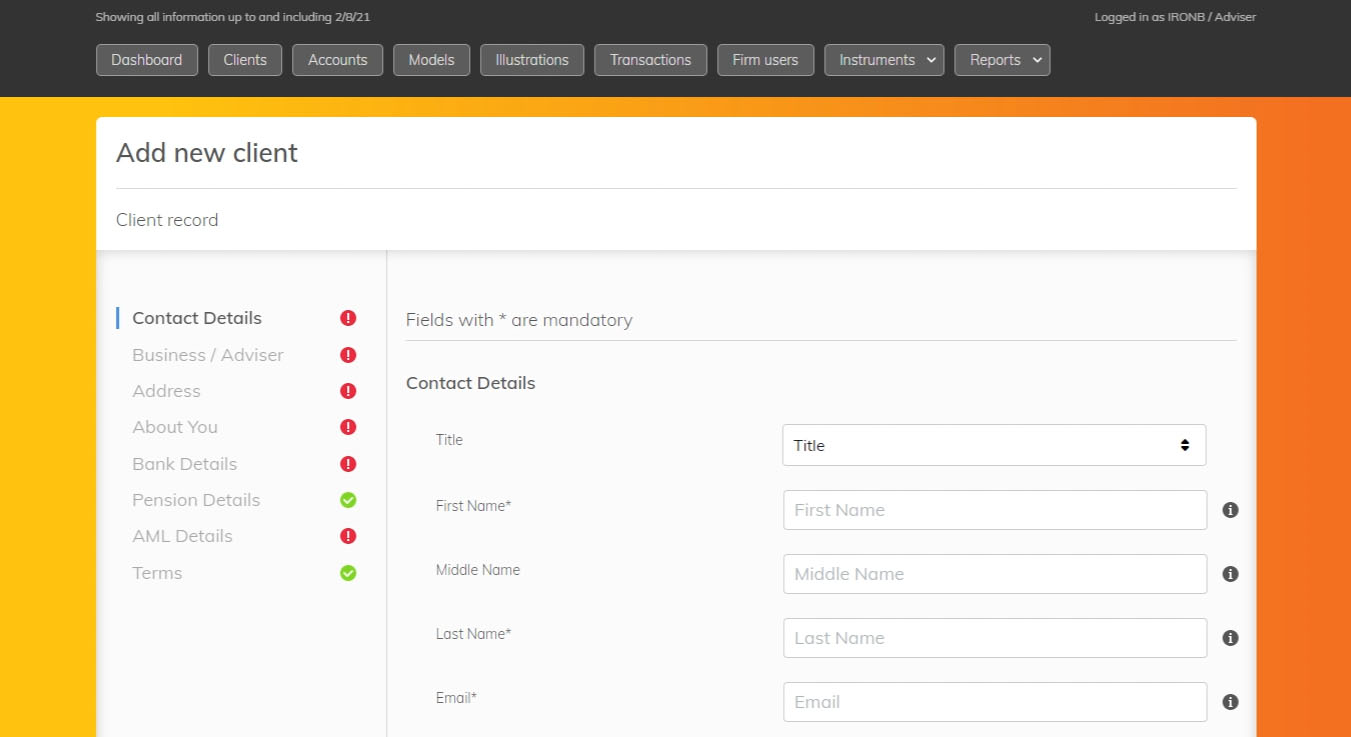 Seccl's technology makes it possible. As well as acting as custodian and ISA manager, we provide IronBright with the investment technology and intuitive, fully branded client portals that allow for a fully digital experience.
Meanwhile, our open-API construction allows the platform to more easily connect with third-party systems and tools; advisers at Brunel and Pilgrim can already make use of an Intelligent Office integration, for example.
It all adds up to a seamless platform experience for advisers and clients alike. As Damien puts it, "we're really proud to have launched a platform with no paperwork to complete. The clients love it."
Controlling more of the value chain
The client benefits of IronBright's fully digital platform are plain to see. But what of the commercial benefits?
"I've always challenged paying money to someone else when we could potentially do it better ourselves."
"The key one for us is control", Damien explains. "When you're using someone else's platform, if something goes wrong, or you need something doing, you're very reliant on someone else to return your email or call.
"We believed – then and now – that taking it on ourselves would give us a lot more control, make us ultimately more efficient and, yes, provide more revenue. I've always challenged paying money to someone else when we could potentially do it better ourselves."
Tips from the top
So what advice would Damien give to other firms at the beginning of their platform journey?
"Well, we jumped at the opportunity to run our own platform on cutting edge tech – and I'd say that anyone thinking about it should just go for it.
"Our experience goes to show that you no longer have to be a large national network to take ownership of these areas – and I'd strongly encourage it to other ambitious firms looking to future-proof their operation. I'm not saying it's easy, but something worth doing generally isn't."
"I'm not saying it's easy, but something worth doing generally isn't."
As Damien says, it's a big decision that will involve work; and for some firms it might not be the right move, or the right time. But even they can get a piece of the action.
"You don't have to go down the route we've gone down and build your own. The IronBright Platform can be used by any financial planning firm – so if you're not ready to go the full distance but still want the upside of an efficient, fully digital platform, then get in touch…"
Want to find out more or see if Seccl could be right for you? Get in touch – it'd be great to chat. And to explore the IronBright Platform, contact the team or reach out to Damien.
---