Some exciting news just in: Chip, the fast-growing fintech, has selected us to power its soon-to-launch Investment Platform!
Chip is a fantastic business that's already helping well over a quarter of a million people to feel good about their money, with an award-winning savings app that allows them to easily grow their wealth.
In the past year, they've introduced a host of new features aimed at helping users to save and grow their money, such as Chip+1, Investment Accounts and Payday Put Away (and they offer a pretty amazing cash interest rate, too) – but the firm has been gearing up over the last few months to enter the investment market. Which is where we come in.
How will we be working together?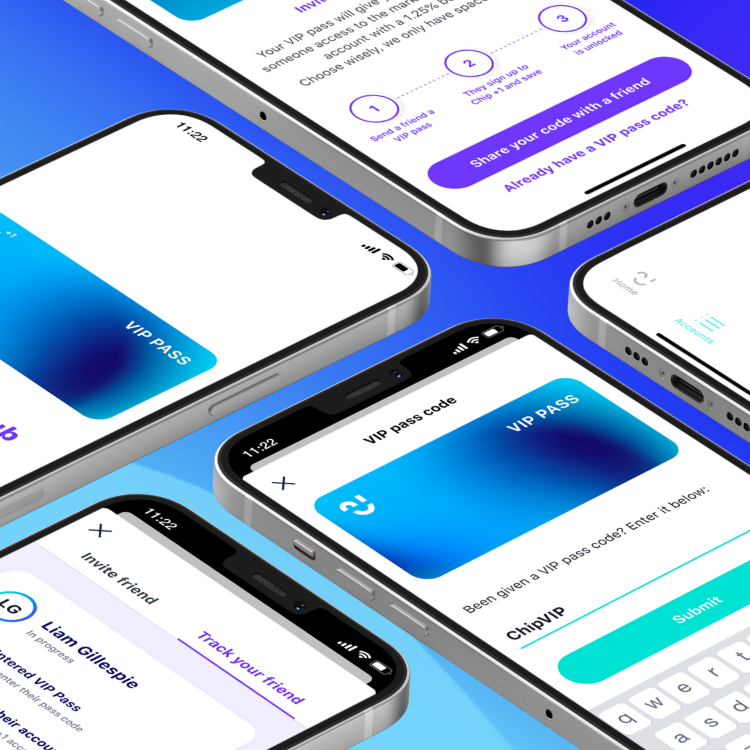 The Chip Investment Platform is due to launch to the general public in April 2021, as the latest addition to Chip's suite of wealth-building tools.
By integrating directly with us via API, Chip will be able to provide users with simple and affordable access to financial markets.
We'll act as custodian and ISA manager for the new investment proposition, safeguarding users' cash and assets, while our API will also handle the trading and settling of investments – allowing users to create and fund accounts, before routing orders to the market.
Why Seccl?
Traditional technology has tended to make launching a new investment proposition slow and expensive – two traits that go against everything that Chip stands for as an energetic, empowering and fast-moving fintech.
As Simon Rabin, their founder and CEO, put it: "I can see a lot of similarities between Chip and Seccl when it comes to our approach to building products – we are both ambitious, agile and nimble."
"Things can move very slowly in the world of finance, but we were determined to bring our customers investment products as soon as possible to answer their need for more democratised wealth-building tools - all without compromising on customer experience and value proposition. Seccl's technology has allowed us to do exactly that and will further enable us to expand our Investment Platform offering in the future."
We're delighted that our API has helped to break down these barriers to entry, by supporting Chip in getting to market fast – and are looking forward to be powering what we're sure will be a massively valuable platform for Chip's fast-growing user base.
Chip's mission to make it easier for everyone to put their money to work is one that resonates massively with us here at Seccl – and we're sure it's just the start of what their great team has in store!
---