Meet CIRCA5000 – the ethical investment platform that allows users to invest in businesses enriching both people and the planet. Following a recent rebrand, CIRCA5000 (previously known as Tickr) has chosen Seccl to power its new mobile investment app – and we couldn't be happier to announce our new partnership.
With a strong social conscience and a mission of providing easy and affordable access to the financial markets, CIRCA5000 boasts over 140,000 users – 90% of whom are first-time investors. And if you're wondering what was behind the name change, perhaps one of their taglines will provide some clarity…

Along with the sharp rise in the popularity of investing in recent years, there has been an increasing focus on investing sustainably and ethical finance. Whether the months of lockdown have helped us to focus on what really matters, or the mounting threat of climate change, social and environmental issues have been brought to the front of people's minds when it comes to investing.
Millennials, in particular, are leading the cultural shift by prioritising ethically-led products and services. A 2019 survey by financial services group Allianz found that 64% of millennials are "likely to make investment decisions based on societal problems that are important to them." This change in market perspective has led to a raft of innovative new fintech products over the past few years – and CIRCA5000 looks to be a stand-out player in this space.
Meeting the demand for ethical investment products with APIs
Those aligned with CIRCA5000's ethos will be pleased to know that users can invest within minutes thanks to integration with Seccl's API. Using Exchange Traded Funds (ETFs), CIRCA5000 provides customers with a simple route to backing globally-listed companies that are making positive social and environmental change.
In order to cut out the complexity for new and inexperienced investors, CIRCA5000 helps users choose the right portfolio based on their values and risk level. Users can invest their savings in the stock market by choosing one of the company's three portfolios:
People
Planet
People & planet
Our new partnership has already allowed CIRCA5000 to release several new features, such as daily trading, customisable portfolios, and faster withdrawals. Who said ethical investing had to be complex or time-consuming?
Financial inclusion and ethical investing
At Seccl, we're proud to partner with a company that, like ours, has financial inclusion written in its DNA. And with COP26 underway, we couldn't think of a better time for CIRCA5000 to be taking this next step in its business.
According to Matt Latham, Co-founder of CIRCA5000: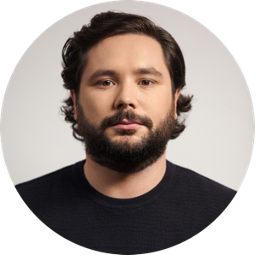 "I see a lot of parallels between CIRCA5000 and Seccl when it comes to our philosophies – we are both fierce in our pursuit of delivering simple and accessible investment opportunities to 'ordinary' investors. This partnership will allow us to continue providing our users with the most convenient way to have a positive impact on the world through investing, all at a scale that matches our growing customer base."
"The quality of Seccl's team and solution is exactly what we need as we continue to break down barriers to entry at a rapid scale. Owing to its hands-on and dedicated onboarding process, shifting our investors to a Seccl powered platform has been seamless."
CIRCA5000 is now one of the UK's fastest growing fintechs, and we're so pleased to have been able to transfer their existing book of business over to Seccl's custody. Now let's go change the world…