Yesterday afternoon, as part of the Spotlight Series from Innovate Finance, our new fintech growth lead, Mary Agbesanwa, joined a panel of experts and fintech leaders to discuss the evolving wealth management landscape and its disruption through technology innovation.
Joining Mary was Avion Gray, Co-founder of AVIONE, Karan Shanmugarajah, CEO of WealthKernal, Jordan Mayo, CEO of Profile Pensions and Roopalee Dave, Associate Partner of EY Wealth and Asset Management.
If you missed the talk and you'd like to catch up, you can watch it back here. It was a fascinating discussion that covered a lot of ground in a short space of time, so it's well worth tuning in.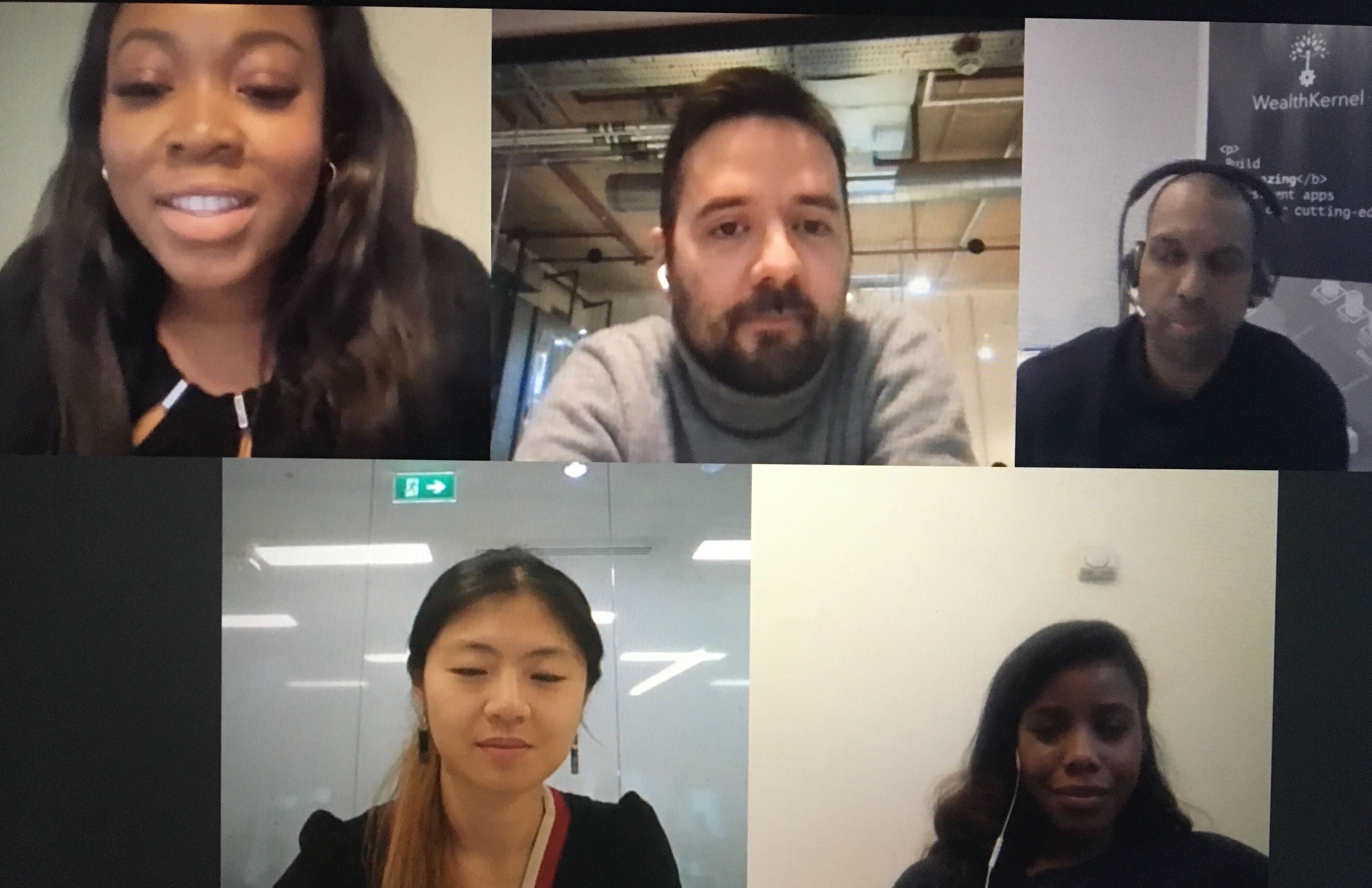 What's in store?
The panel kicked off their wide-ranging discussion by exploring the growth areas within fintech, as well as the blockers for wealthtech firms and how we can start to unpick them. They then moved onto open banking, and were optimistic about the impact it's having on the industry…
"Open finance allows firms like ours to regulate things in real time, which ultimately makes fraudulent behaviour pretty obsolete. It also allows us to better assess how much a customer can afford to invest on a monthly basis, while leaving them with a buffer – making it more affordable and sustainable for them to stick with it." – Avion Gray
Addressing the advice gap – what's the role of wealthtech?
The group also touched on the advice gap, and how we can improve financial education and decision-making for everyone by leveraging technology.
Such topics as the transition from B2C to B2B models among wealthtechs (and how this could lead to a broader adoption of new technology by previously reluctant firms), digital advice platforms, whether the term "risk appetite" is helpful for a generation of new investors, were also covered.
"It can be a huge competitive advantage for wealth managers, advice firms and fintechs looking to do embedded investments or launch investment products, to say that their customers don't need to go onto another app to invest or create a new product – they can do it in that app they already know and trust and become a one-stop solution." – Mary Agbesanwa
Finally, the group discussed the impact of crypto on the wealth management, its regulatory grey areas, and how it's bringing swathes of young investors into the industry, before opening questions up to the audience.
If you're interested in learning more about innovation in wealthtech, you can watch the talk back here. If you have any questions or feedback – feel free to get in touch
---