We're thrilled to be making an appearance at the Innovate Finance Global Summit this year – a chance to celebrate the "brightest and best" from the fintech ecosystem, held in the historic Guildhall building in London.
IFGS: what's it all about?
The Innovate Finance Global Summit presents an opportunity for key fintech players to meet, network and discuss the biggest challenges and opportunities facing fintech in 2022 and beyond.
Due to COVID restrictions, the event hasn't run for the past two years, so it was great to finally be able to attend.
As we've talked about before, the UK continues to be a hotbed of financial innovation (check out the blog we wrote last year about "the golden age of fintech," and our more recent webinar on the future of wealth management). These new and exciting businesses are working to change the sector for the better, creating a revolution for consumers and businesses alike.
Innovation, financial inclusion and disruption: what the first day held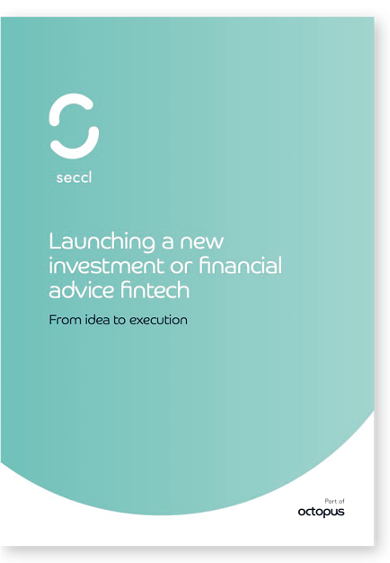 Besides looking after the Seccl stand (come say hi – we'd love to tell you about how we help and hand you a fresh copy of our "Launching a new investment or advice fintech" guide 😉) and chatting to other attendees, we were also lucky enough to sneak away to check out some of the talks and panels…
Topics so far have included how to achieve true disruption in the fintech space, a fireside chat about sustainable innovation, and a panel discussion about the challenges and opportunities presented by embedded finance.
The agenda so far has shone a light on the collaboration that works to power the fintech ecosystem – not just in the UK but all over the world – and ensure financial services are sustainable and inclusive to all.
Join us for a discussion on financial inclusion – tomorrow at 12.25!
Tomorrow, we'll be taking the main stage as our Fintech Growth Lead Mary Agbesanwa joins a panel of speakers to discuss the use of technology to drive financial inclusion. We'll also be in the main hall all day, alongside many other key players in the industry – so do come and say hi.
If you want to attend tomorrow's conference, or you're interested to see what's on the agenda, you can book tickets here.
---