In case you hadn't noticed the displays stuffed with flowers, cards and offensively large teddy bears, this Monday was Valentine's Day.
But while couples up and down the country may have used this day to celebrate their relationships, we've been spending the time to think about relationships here in platform land (I know, sad, right?).
Trouble in paradise?
Here at Seccl, we spend a lot of time thinking about the optimal relationship between advisers and their platform. But what do advisers think? How strong do they feel the relationship currently is – and how happy are they with their current provider?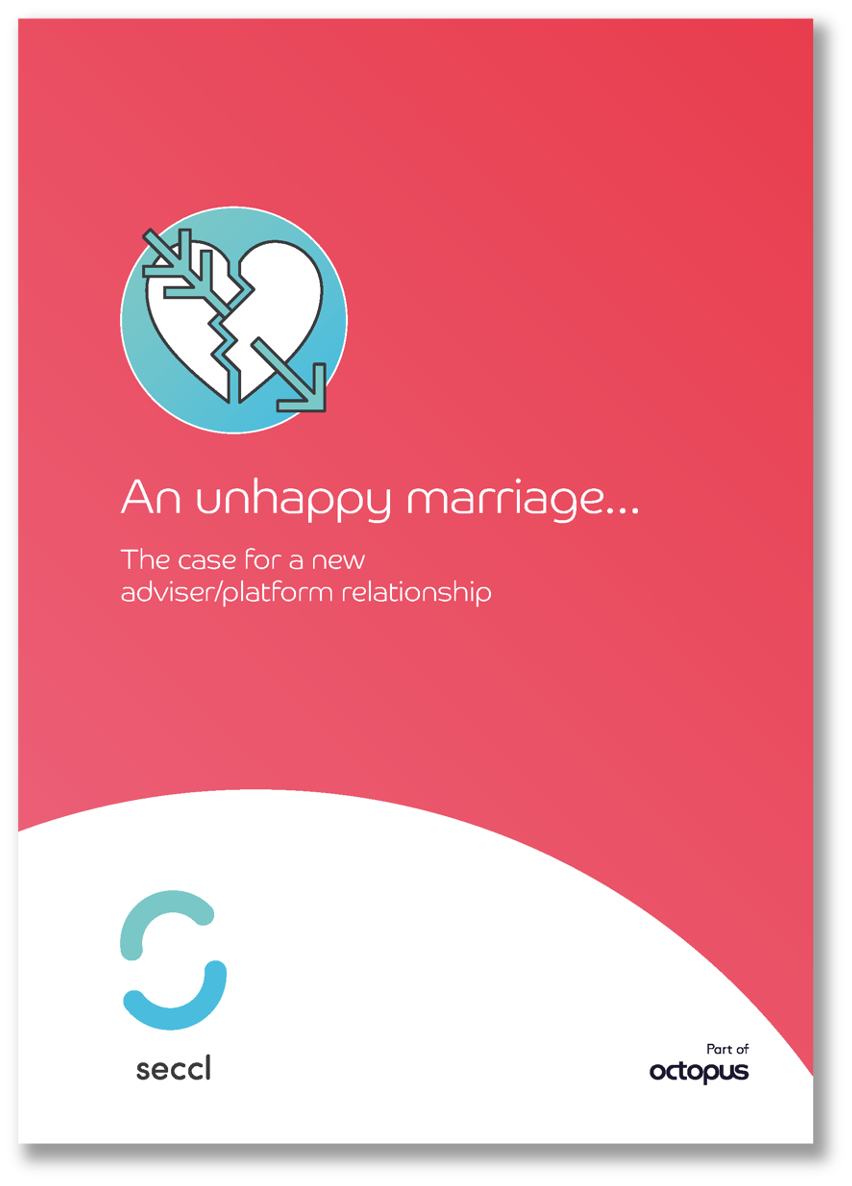 To get a clear picture, we decided to do some research of our own.
With the help of research agency Opinion Matters, we surveyed 250 UK-based employees who use an investment platform as part of their role within financial advice companies or discretionary fund management companies – at least 50% of whom work in companies with funds of more than £100 million under management.
We've compiled our findings in a brand new whitepaper, which you can read in full here. In it, we explore the challenges faced by many firms today and put forward a case for a better adviser-platform relationship.
Key findings…
The findings paint a picture of a complex and slightly fraught relationship. Specifically, when asked to what extent they agree or disagree that their firm is on track to end the relationship with their platform over the next year, 32% strongly agreed, while a further 36.8% agreed somewhat.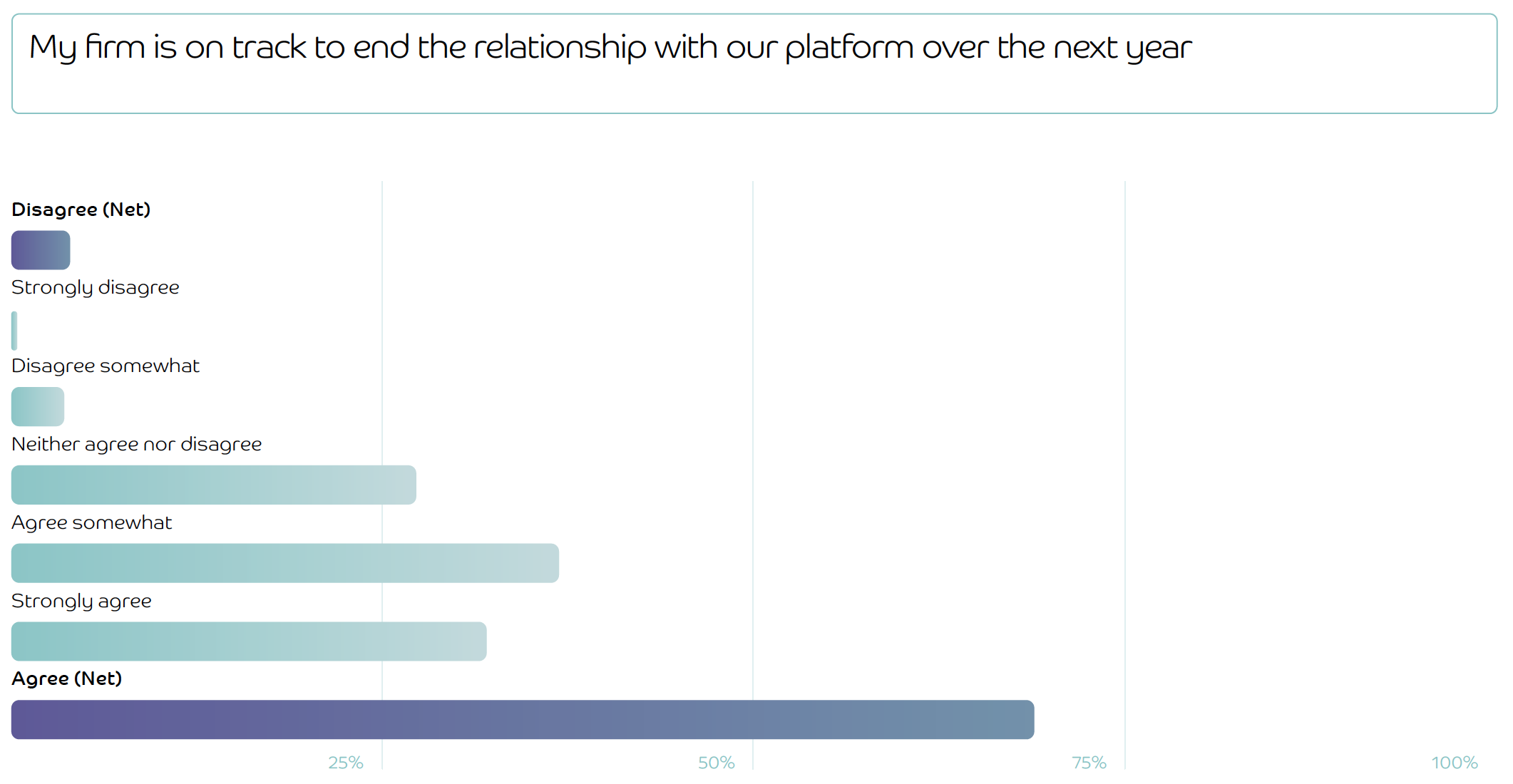 Meanwhile, in what would appear to be suggestive of a 'honeymoon period' between advisers and their platforms, 69.2% agreed that platform providers tended to offer great customer service in the sale and/or onboarding process, but that it deteriorated over time.
What's more, 82% of respondents believed their platform providers had reneged on promises made during the initial sales or onboarding period, leading to some understandable trust issues.
Other key findings include…
68% of advisers and their staff believe their platform focuses more attention on winning new business than servicing existing clients
74% believe that their teams often perform tasks that they would expect their platform's technology to do for them
66% feel like their platform doesn't understand the issues they face
Looking to a better future
In the whitepaper, we also suggested some ways forward for advisers who're unhappy with their current platform setup.
Whether this means finding a third-party platform that can help you better meet your needs or going it alone and operating your own platform, we touch on some of the pros and cons and give you some next steps to consider.
You can read the full whitepaper here. And if you'd like to explore the topic in more depth, and hear from one of our clients who switched to operating their own platform, make sure you sign up for our upcoming webinar with Damien Rylett, CEO of IronBright.
He'll be telling us more about their decision to ditch their old third-party platform and take control of their destiny with a platform of their own. It's not to be missed!