This morning, our Head of Product – and former Royal Marine – Paul Lacey took us on a journey through his time in the marines. He also shared with us the lessons he's taken straight from the battlefield into his role at a fast-moving tech company… lessons we can all apply to the way we work with others.
In a highly entertaining 45 minutes, Paul covers what Nelson's battle tactics can teach us about running a start-up, how to structure teams for ownership and growth, the best methods of inter-team communication– and the importance of polishing your boots!
Setting the scene
Paul's Royal Marine's training began in 2003, when he was (in his words) "an obnoxious teenager trying to find value". Over the course of six years, Paul's experiences on the battlefield taught him some vital lessons for the real world – and the world of fintechs in particular.
"At first, I really struggled to find my purpose. I could fire a heat-seeking missile into a tank and haul my bodyweight in ammunition up a mountain – but none of that was helping me get a job."
Eventually, through determination and grit, Paul landed himself a place at university and a subsequent job in an investment bank, which kick-started his career in finance. Now, he oversees the Product team at Seccl, drawing on his army career to run an empowered and interconnected team.
Tales from the battlefield – what do they have to do with business?
"Anyone who's worked at a fast-moving start-up knows it can feel like a battlefield at time – there are many interconnected parts, lots of incomplete information, chaos, fast moving events and changing priorities. Plus, it's high stakes and high reward."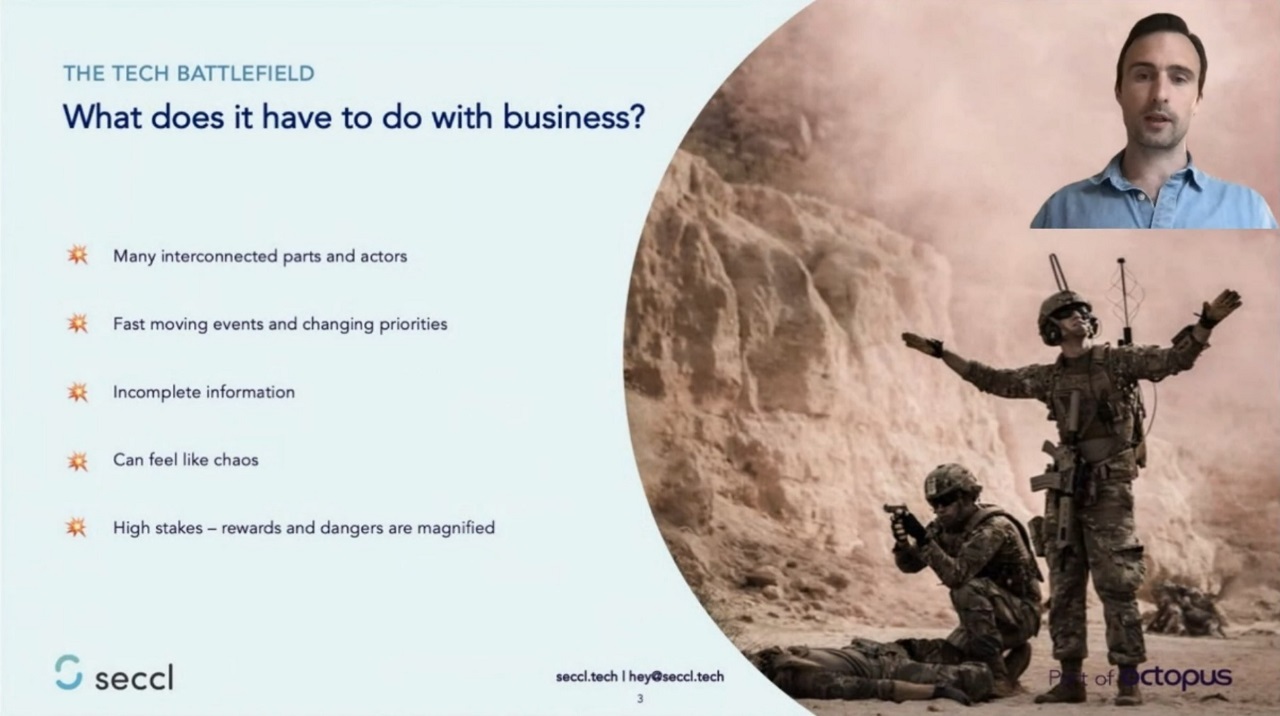 Paul went on to explain that he sees the "tech battlefield" as a complex adaptive system – much like the stock market, economies, and social networks – in which everyone must play an equal part.
"Essentially, a tech company – like the military – is a system with lots of different parts working together, and tiny events can have massive consequences."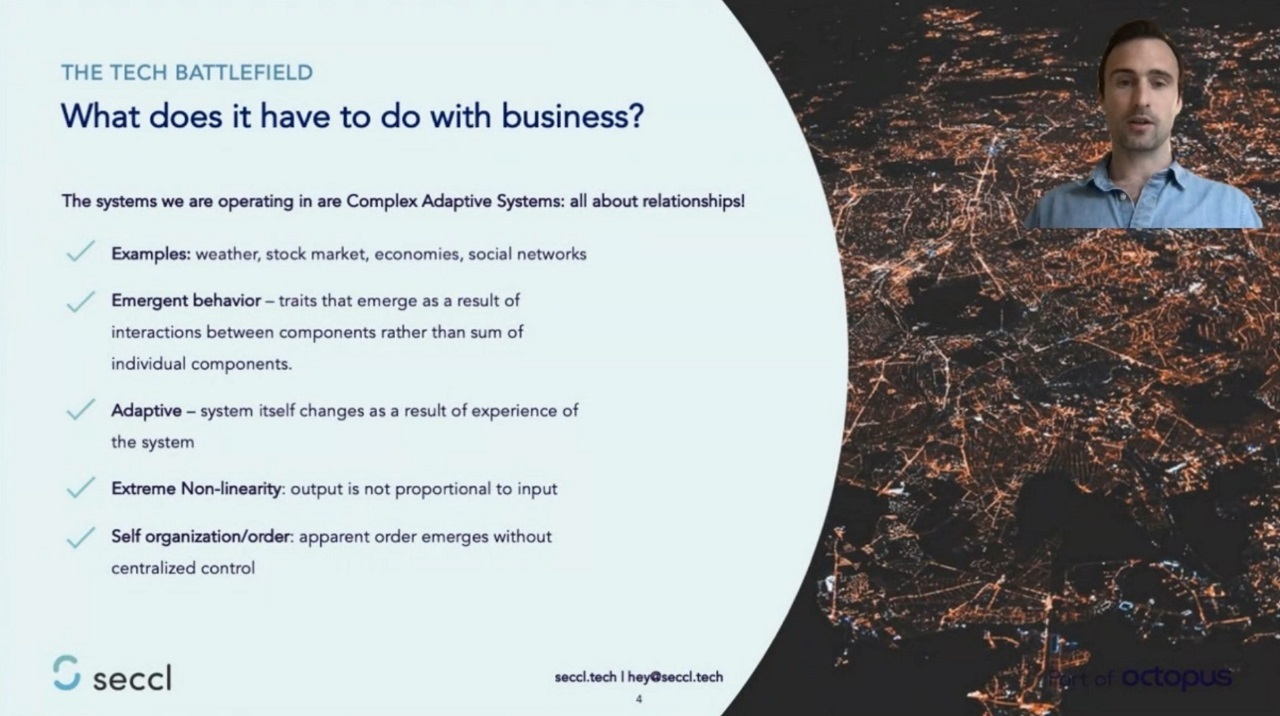 "A lot of people assume the military is all about command and control, but in reality, they haven't worked that way in a long time. It's the same with business. Decision-making should not always happen at the top – no one person can know everything. Because what do you do if that person gets taken out by enemy fire?"
Or, err, in this context, leaves the company, or falls ill, or one of the other slightly less dramatic options.
"In the military, there is a saying – Be the first to understand, the first to adapt and respond, and the first to overcome. This is about empowering everyone in the team to make decisions, so they come from the bottom up rather than the top down. Empowered squads tell you what they're doing, rather than the other way around.
We're not saying the military gets it all right…
As Paul points out, all of this comes with an important caveat…
"I'm not saying we should all be like the military – it has some pathologies which we'd never want to copy. But what we can do is cherry-pick the best bits to help us operate in similarly high-stake, complex environments."
Fascinating stuff!
Paul's war stories are definitely worth tuning in for – and his time in the military can teach us all a thing or two about working as a team.
If it wasn't August, we'd tell you to light the fire and settle in for a well-spun yarn… but alas. As Paul reminds us, he may sound like his grandfather dusting off his tales of historic battles fought and won, but his approach to team leadership is straight out of the twenty-first century.