International Women in Engineering Day (INWED) has come around again, and this year we're putting the spotlight on one of our Senior Software Engineers – Audrey Hayes.
Just a quick refresher: INWED is organised by the Women's Engineering Society and gives women engineers around the world a much-needed profile, at a time when they are still hugely underrepresented. (As of June 2021, only 16.5% of engineers were women.)
I thought now would be a great time to chat to Audrey to find out about her experiences of working as a woman in tech, as well as how she came to join Seccl.
About Audrey
Audrey Hayes is from Dallas, Texas, though she has lived in the UK for over six years. She first started working in software development in 2017, providing freelance development for various local charities and educational groups, before being offered a scholarship at iO Academy – which is when her career in engineering "really kicked off".
She has a keen interest in functional and reactive programming styles, as well as improving team efficiency using agile working methods. In her spare time, she enjoys gardening, hiking and building Lego!
Hi Audrey! Tell us about your career to date. How did you come to be in your current role?
Before I got into engineering, I was doing a tonne of other things. I worked at a law firm for a while, and I was into farming. I even I worked in academic publishing. But I never quite found what I wanted to do.
My brother is a software engineer, so you could say that engineering was always in the back of my mind! Eventually, I decided to take the leap and became a self-taught freelancer, volunteering at groups from the Bristol tech scene and working with charities and educational institutions. Before long, I was offered a scholarship at iO Academy, which is when my career really kicked off.
Once I graduated from there, I worked as a Software Developer at Rocketmakers and then Scott Logic. I even taught at iO Academy for a couple of months, which was a great experience.
At the end of last year, Lorraine (one of our Engineering Managers) reached out to me, and I left my position as a Senior Software Developer at Scott Logic to join Seccl.
What made you want to join us?
There were lots of reasons to be honest. I knew some of the team members from my time at iO – Sam Rogers was one of my teachers, and I also knew Aldo and Rhymes. They all gave pretty glowing reviews about what it was like to work here.
I'd also worked for a lot of big companies and decided it wasn't really my vibe. I wanted to work in a smaller team where I would have more control over what I was working on, and there would be a good balance of challenge and flexibility – not debilitating deadlines.
Lorraine herself was another deciding factor. I'd never worked under a woman before, and I thought having a female mentor would be really beneficial for me. The times are definitely changing, but they're changing slowly, and there still aren't enough women in senior positions. That's not just tech – it's everywhere!

What have been some of the key challenges about working as a woman in engineering?
I'm usually the only woman on a team, which is a different experience to working in female-dominated industries like I have in the past – but it's not a bad thing. I received the scholarship to iO through a diversity fund, which is a headstart I'm well aware I wouldn't necessarily have got if I had been a man. On the whole, it's been a pretty positive experience.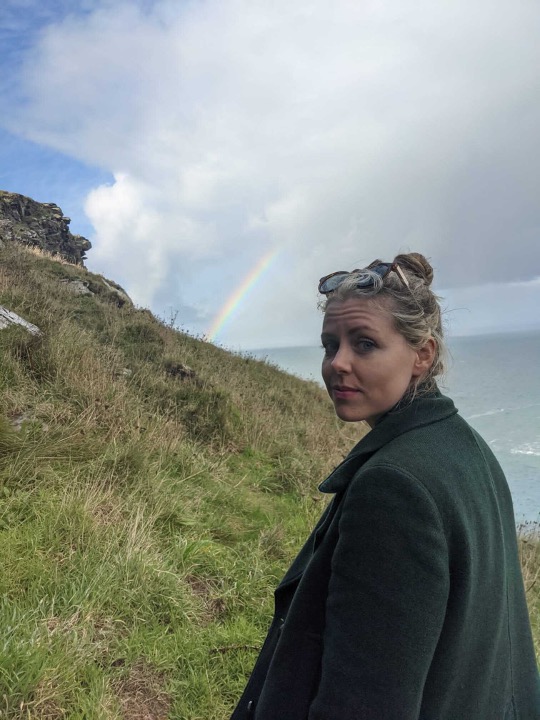 And finally, what do you do when you're not at work?
I like to keep my brain engaged, so I'm very into building Lego and playing board games and things like that.
However, most of my work is sitting at a computer all day thinking – which I love, but it does mean I need to get outside in the fresh air a lot. I really enjoy hiking and tending to my allotment – and I'm also training for the Bath Half Marathon. It's safe to say I like to keep busy.
Want to join Seccl? We have a number of open roles, and we invite people from all career stages and backgrounds to apply. Find out more about us on our Careers page or email people@seccl.tech.