Life at Seccl has been pretty busy lately.
We recently welcomed new CEO David Ferguson to the helm, introduced a few new faces to our executive team, and we've been busy making growth plans for the coming months and years. Exciting stuff.
Last week, however, some of Seccl's key figureheads left their desks and laptops behind and set off to join some of the most anticipated financial services events of the year. We're thrilled to have been able to attend and speak, listen and network at these events, and to have made such great connections along the way.
Here's how it all went…
NextGen Planners Mega Conference
This year, key members of our Customer team, Annabel and Calum, were joined by Adviser Growth Lead, Caldon Pike, and Senior Operations Analyst Charlotte Phillips-Lynn, to speak at the NextGen Planners Mega Conference in Manchester.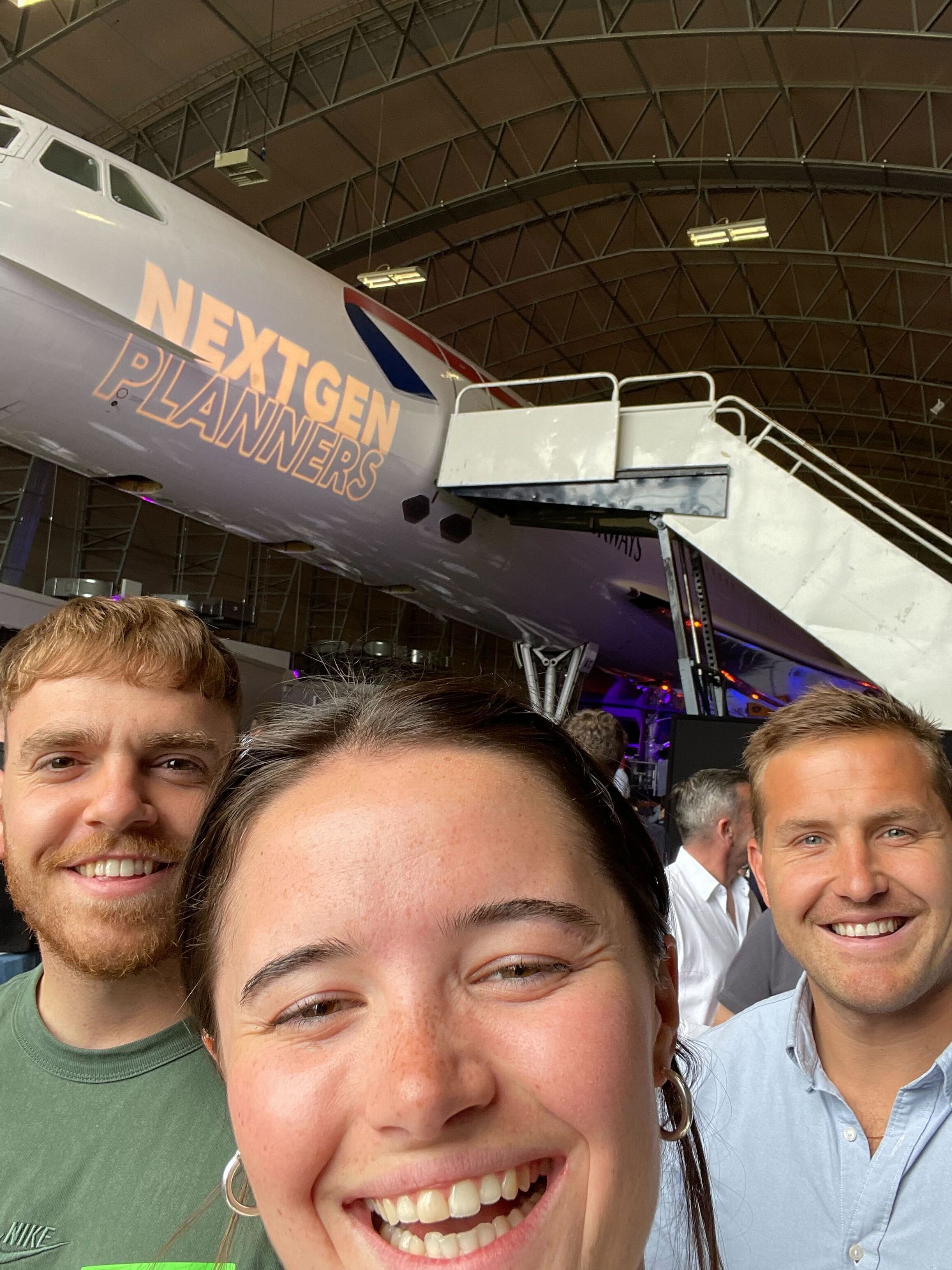 The Mega Conference is a collection of virtual and physical events featuring financial services heroes from around the world. This year, it was held at the Concorde Conference Centre in Manchester and featured the viral TikTok music act Gecko!
Annabel, Calum and Caldon led a number of immersive sessions, including workshops, audience Q&As and even a Dragons Den inspired pitching session. Topics covered ranged from seamless client onboarding to the role of APIs in financial planning.
Looking back on the event, Annabel said:
"This was an awesome opportunity to chat with some of the most forward thinking and innovative financial advisers in the industry. I took part in some really interesting discussions around how technology can help to supercharge the planning process and facilitate an enhanced client experience.
It was also great to catch up with the team at Fundment, IO and Evalue! Truly a MEGA conference!"
If you have questions following the conference or want to know more about Seccl, you can get in touch with Caldon or Annabel.
Meanwhile, at the same event, Senior Operations Analyst (and all-round inspiration!) Charlotte Phillips-Lynn, performed their award-winning keynote speech, "Come as You Are". During the speech, Charlotte shared their experiences of working in financial services as someone who is queer, non-binary and deaf, and highlighted where and how the sector still needs to change to become more inclusive.
They said:
"To be able to speak about LGBTQIA+ people in finance, in a room of like-minded individuals was a great experience. I was nervous beforehand, but the genuine, heartfelt comments I received afterwards made it so worth it."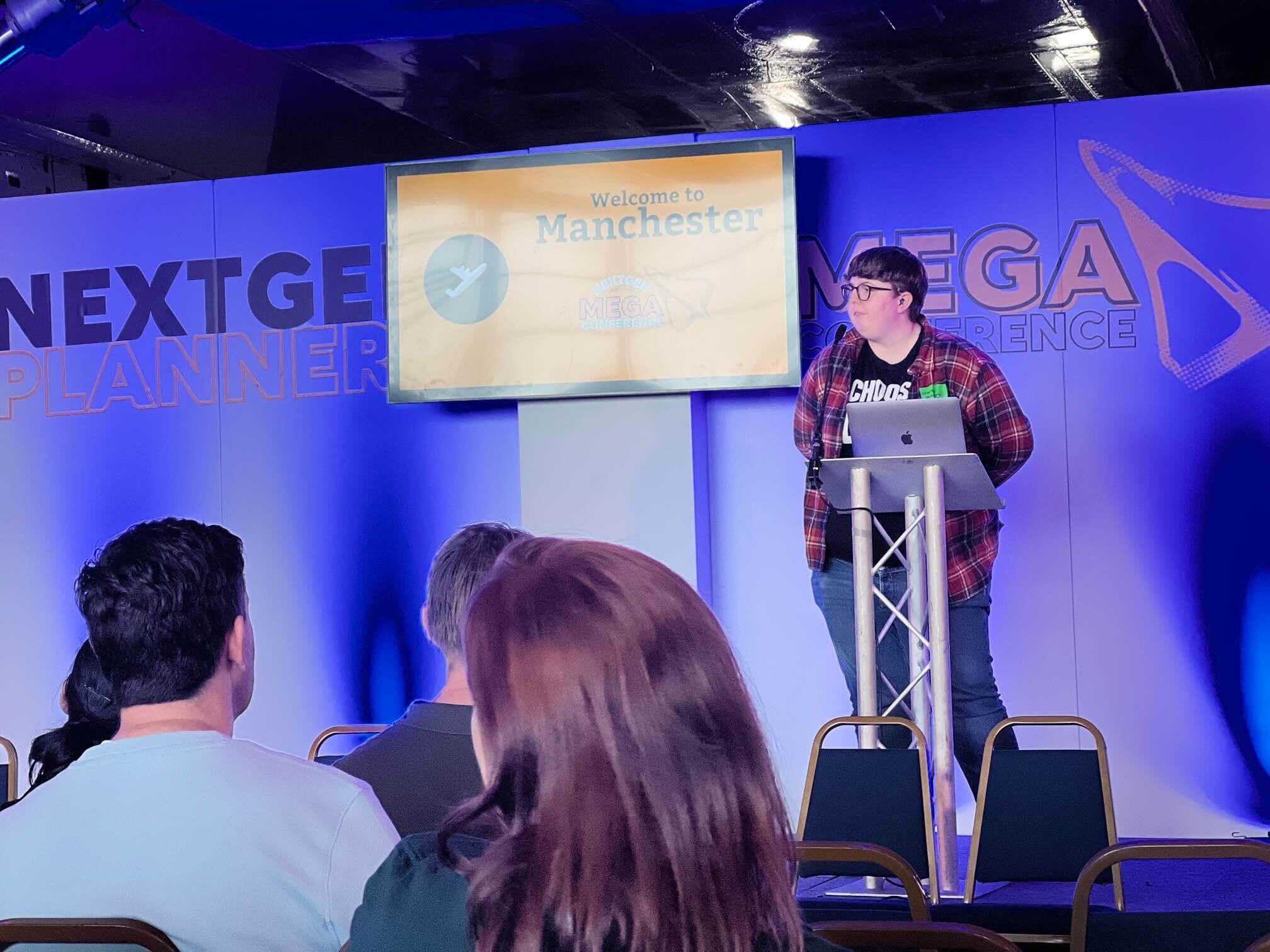 Charlotte recently became a speaker and influencer for NextGen Planners. Following a performance of their inspirational speech, they were nominated and consequently awarded the "Tackling Big Issues" award at NextGen Planners Speaker & Influencer Awards 2022. We're super proud to be working with Charlotte, and we know that Seccl is a better place because of them. 😊
Money 20/20
Over in Amsterdam, Fintech Growth Lead Mary Agbesanwa made an appearance at Money 20/20 – the largest fintech conference in Europe, which invites over 15,000 attendees every year. The event is often a huge catalyst for change in the connected commerce space, celebrating the collision of people, ideas and transformative partnerships.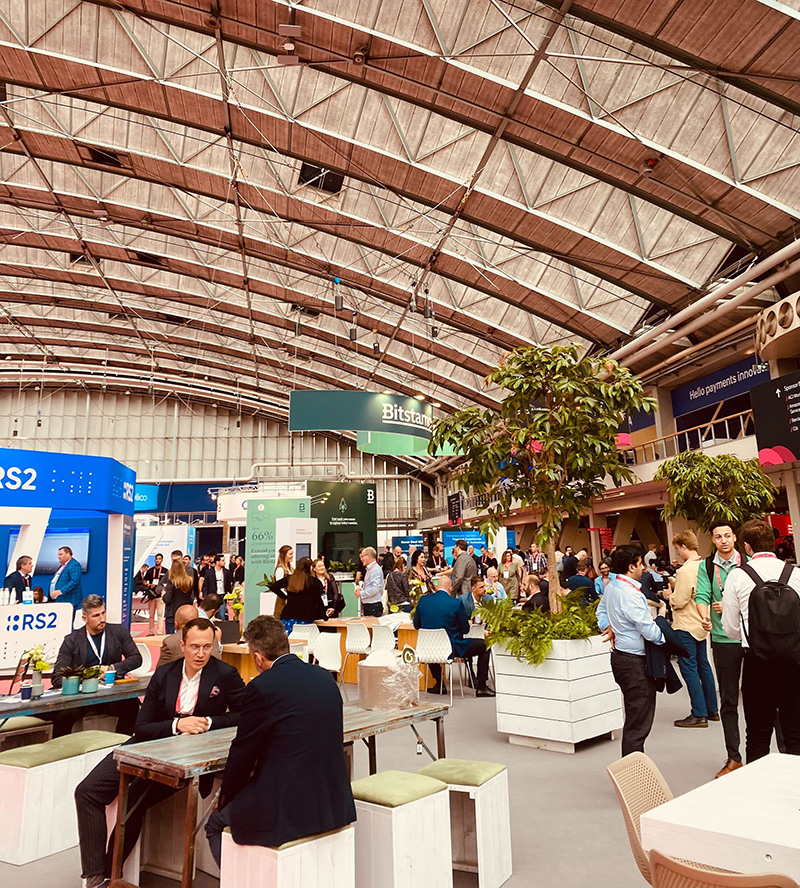 Mary spent three days chatting with some of the most disruptive leaders, innovators and new challengers in the fintech space.
In her own words…
"I thoroughly enjoyed the sessions exploring the future of fintech, especially those covering embedded finance and web3. It was also great to be able to have 1:1 meetings with other key players in fintech, some of whom I connected with virtually during the pandemic and can now say I've met in real life! I'm really excited about the friendships, partnerships and commercial opportunities that could come out of these conversations."
If you met Mary at Money 20/20 and you'd like to chat to her more, you can book a meeting with her here.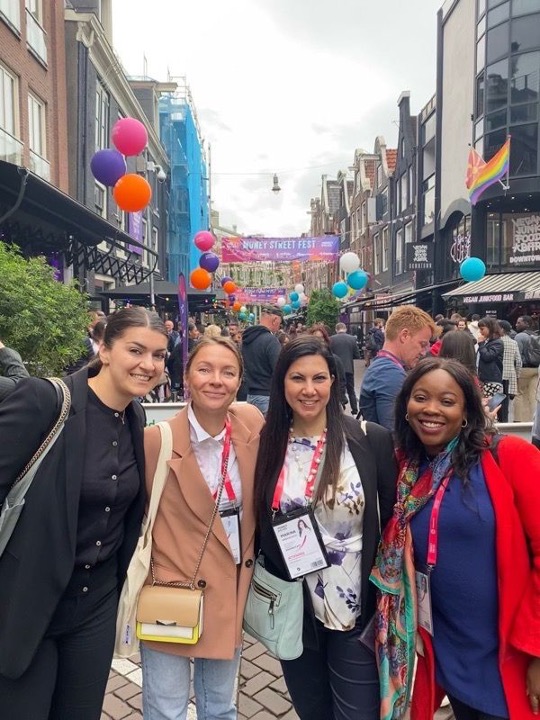 Money Marketing Retirement Summit
Back in London, recently appointed CEO David Ferguson gave the opening keynote speech at the Money Marketing Retirement Summit – "Empowering people with technology to smash client expectations."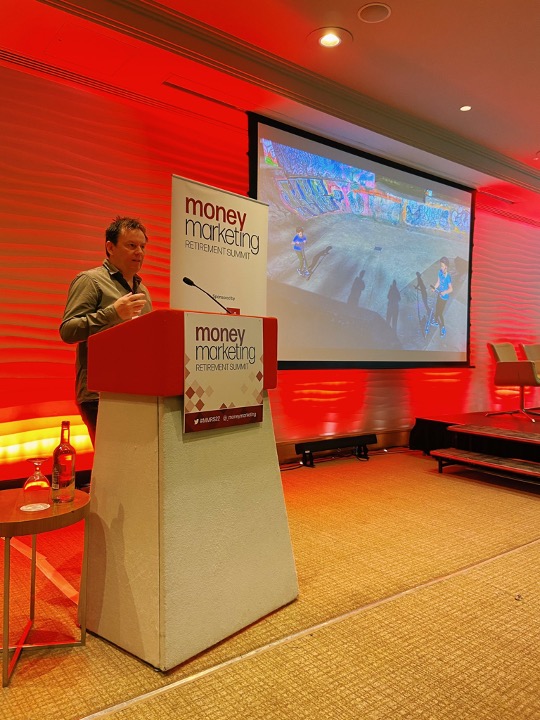 In his speech, David shared how technology can enable and enhance customer experience, as well as what those experiences should look like, what this might mean for sector economics, and how it all comes together.
He expressed the importance of the "regulatory backdrop" to technology, and how consumer duty will require everyone to be more practice in making sure they're doing things right.
Our newly appointed Chief Customer Officer, Farzana Khalil, also joined a panel of speakers to discuss the role of tech in helping to solve key problems for clients in decumulation.
The group covered issues such as the role of back-office systems in segmenting clients and monitoring service and advice, hybrid advice, and whether the new generation of platforms can help counteract issues with digital drawdown.
The discussion highlighted some key connectivity issues between platforms, back-office systems and financial planning tools, and put forward some tech-focused solutions.
If you'd like to chat with David or Farzana about any of the themes discussed here, or you'd like to find out more about Seccl, please do get in touch.
---