As you may or may not know, in the early days of Seccl, Co-founder and Co-CEO Dave Harvey was the company's only engineer. Fast-forward to 2021, and we now have a dedicated team of 20 engineers within our ranks – some of whom have been with us for almost half a decade!
As our engineering team continues to grow, we thought we'd take a moment to catch up with the original gang and find out exactly what's made them stick. Introducing (drum roll please!) Rhymes Toasterface, Michael Kitch, Alex Williams, and Petar Kanev…
So, you've been here a while! Tell us, how were things at Seccl back in the beginning?
Rhymes begins with a laugh. "I simultaneously feel like I joined Seccl just yesterday and that I've been here for about 15 years."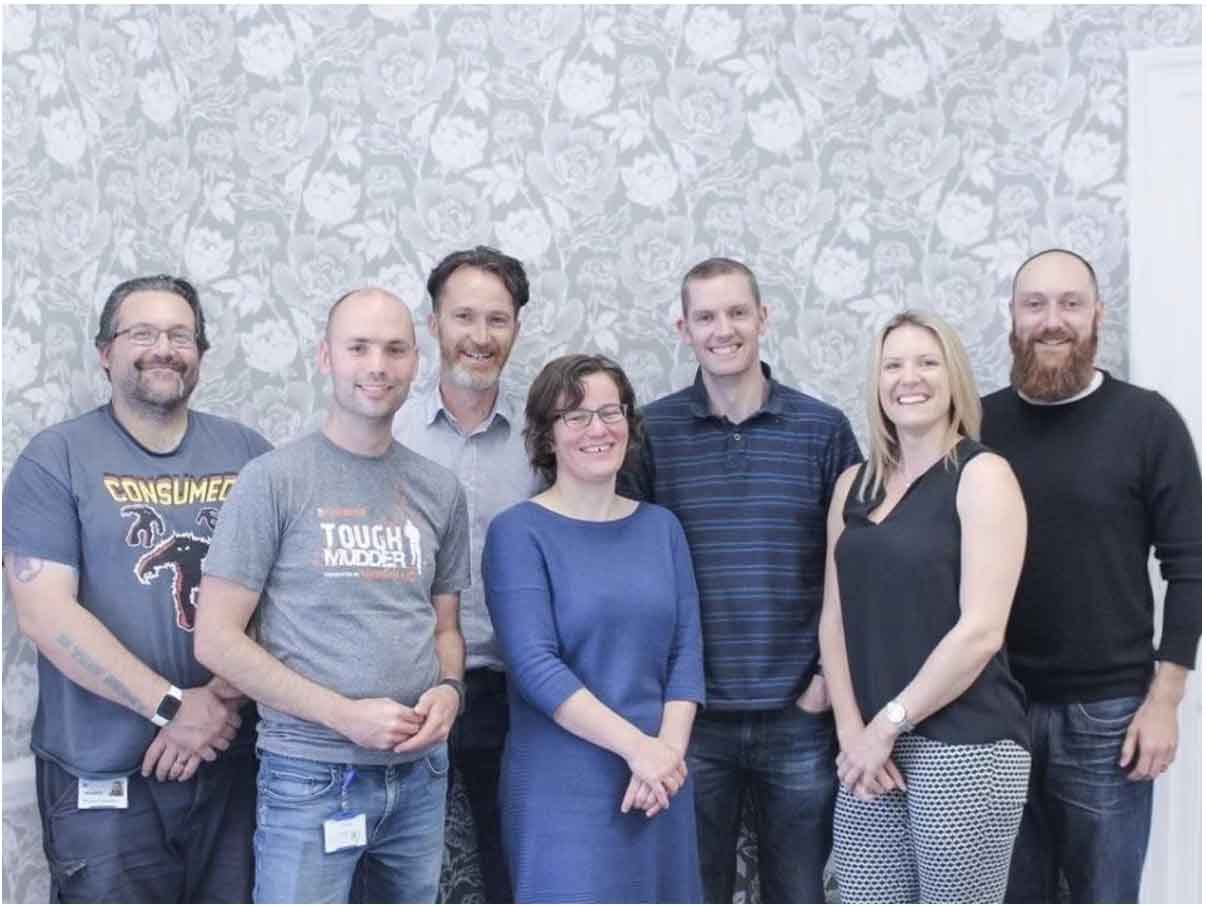 "We've certainly come a long way as a team since the beginning. Back in the day, there was no AWS, no Slack… all we had was a website with a cloud on a blue background. I remember when I had only been writing code for about six months, and Dave asked me to run our APIs on AWS. I had no idea what AWS was! But being thrown in the deep end is how you learn…"
Rhymes is our longest-serving engineer, and he'll be the first to tell you he did a fair bit of career hopping before starting with us. Michael and Petar have been here for four years, while Alex joined three years ago.
"I feel like a Seccl baby compared to the others!" Alex adds. "But I do think three years is a long time for a fintech – it's interesting to note how much we've grown and changed in that time, and not just at a company level."
And now that you're here, what do you love about your job?
"It may sound simple, but I just love the light bulb moment when you figure something out and it works," Alex says. "That satisfaction is incomparable. I also really appreciate the team – it's great to have detailed technical discussions with other engineers who also happen to be lovely, interesting people. Engineers are typically quite introverted, but a big part of the job is sharing and solving problems with other people – so it's lucky we all get on so well."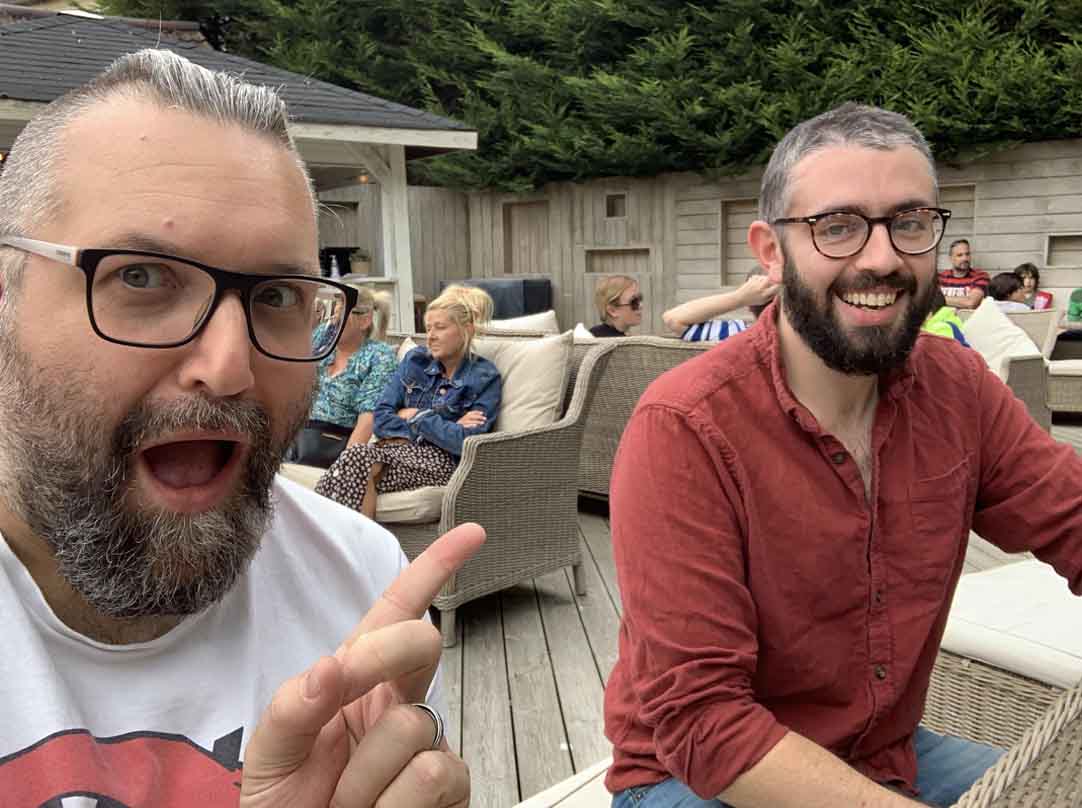 "I love that everyone has a voice here," Rhymes adds. "Whatever your role, if you don't like something or if you have an idea, you're encouraged to share it. Innovation is just part of the mindset, and you have the flexibility to try things out for yourself."
"We recently incorporated cross-functional teams," Alex adds. "The idea is, if you have smaller teams, you can be more focused on your area of expertise and have more ownership. You're going to know your field as an expert, but you'll also connect with people from all areas of the business and get to know what they do. We're very connected to the product and design teams here, which provides us with more detailed insight into what we're building and why."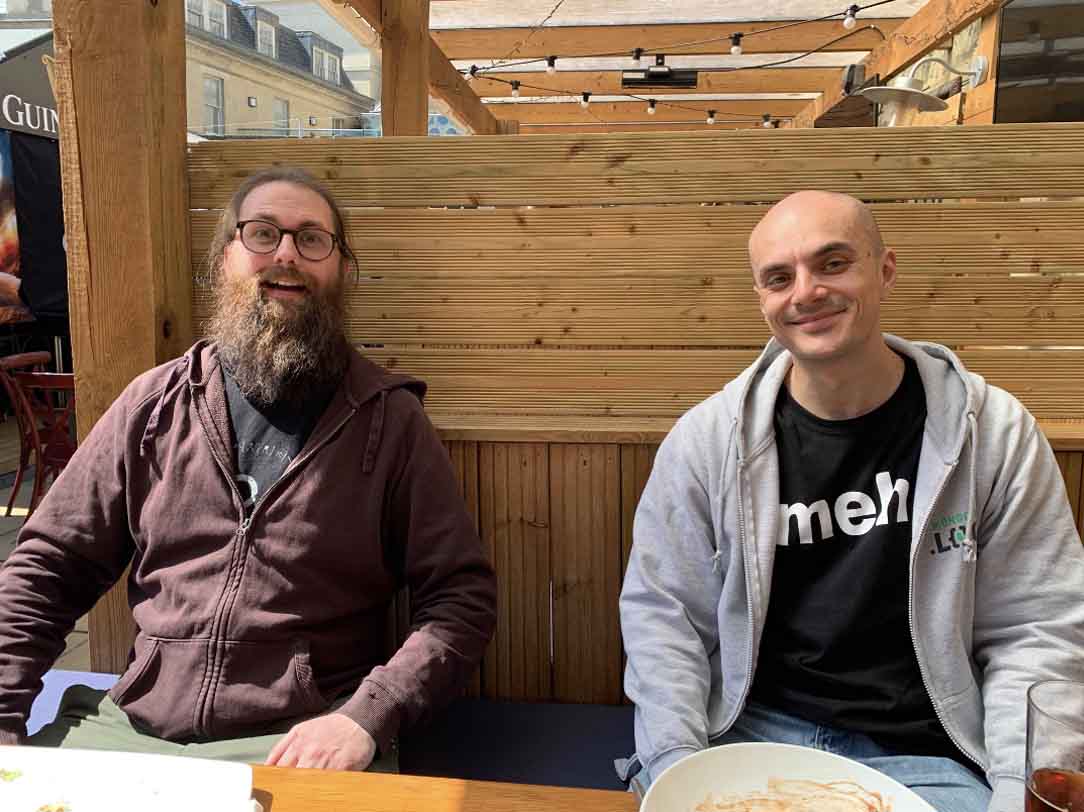 Petar chimes in: "Because of this open mindset, our work is not repetitive. Everyone is always looking for new and innovative ways to do things, which has been missing in other places I've worked. You're not just a cog in a machine – everyone makes an impact and has the freedom and support to try new things."
Time for the big question – what has made you stay at Seccl so long?
Rhymes begins, "Without a doubt, it's the culture for me. I've worked for quite a few different companies in my time, and all of them had a terrible work culture. Then I met Dave and Rebecca – both of whom wanted to build something different."
"An example of this difference is that at Seccl, we have a People team rather than HR because Rebecca doesn't believe in labelling people as resources. So, when I joined, I knew Seccl would be a great company to work for. They knew what kind of product and company they wanted to build from the start, and they have stuck to their guns. What made it better was that we all had a say in it."
"Seccl's culture starts at the top. The company has been built by an engineer for engineers. It's a place where you can do innovative, valuable work and where you're completely free to be yourself."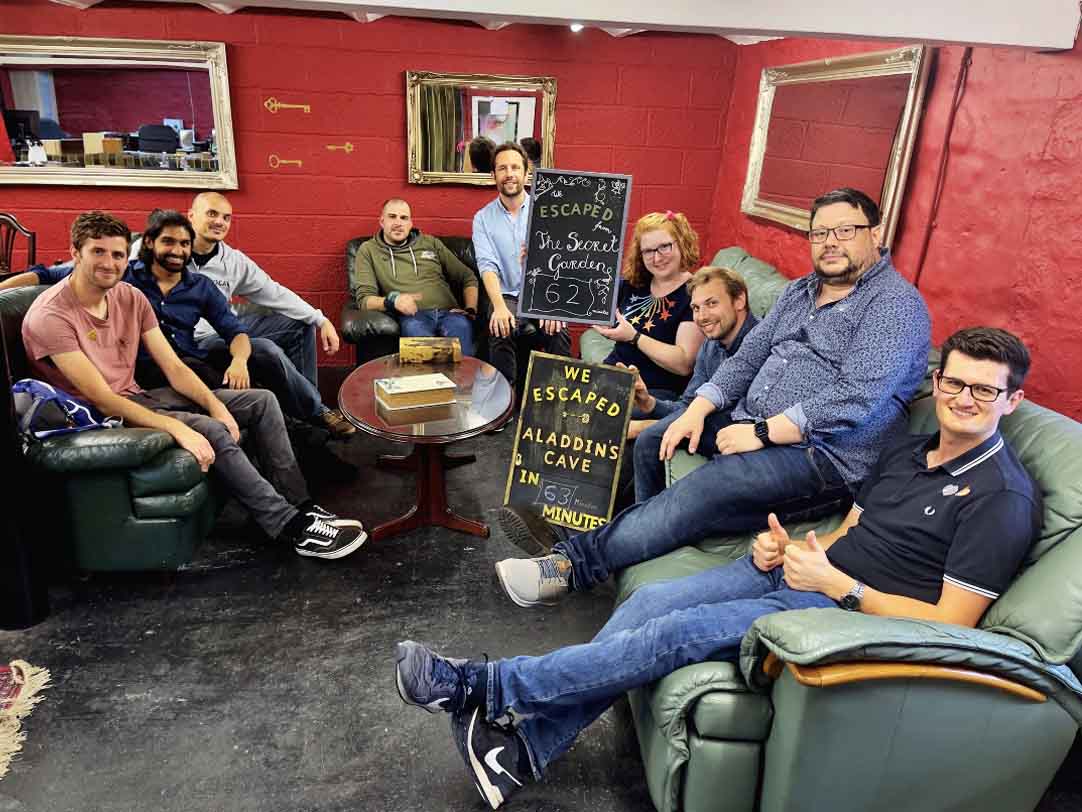 Michael adds that our focus on mental health makes a huge difference. "Talking about mental health is the norm here. My partner suffers from mental health issues and Rebecca has always been really understanding about it. It makes a huge difference knowing that I can talk about my problems and the company has my back."
"It's the flexible work culture for me," adds Rhymes. "To be able to work according to your own needs, and not feeling trapped in a suffocating corporate culture. We've been flexible since day one. From my very first week, I worked from home three days a week. Dave always believed that we should be able to work from anywhere."
And finally, do you have any tips for anyone thinking of applying for an engineering role at Seccl?
"Yeah – don't be put off if you have no experience in financial services," Rhymes says. "Dave has always been quite vocal about hiring people from outside the industry, as they're more likely to bring new ideas and a fresh perspective."
"For example, a former Royal Marine or chef will look at a model portfolio analysis in a totally different way to somebody who's been dealing with it for the past 30 years. This is one of the main reasons why we are where we are – by being open to innovation, new ideas, and trying different things. We fail first and fail fast."
"Seccl is a wonderful place to work, and it is extremely inclusive," says Michael. Even if you fail, nobody judges – it's making sure that you learn from it. Genuinely, this is the best company I've ever worked for. Dave, Rebecca and Sam have done a fantastic job building this company, and that's why I've stuck around so long."
Alex adds, "If you want to work on a real variety of projects, be challenged every day and feel supported as you learn and grow, Seccl is the place for you. Not only will you get to expand your knowledge and skillset, but you'll also meet some great people along the way – some of whom may become lifelong friends…"
Interested in joining our engineering team? Mat Benfield, one of our Engineering Managers, recently penned some advice for our blog on how to get hired.
You can also take a look at our open roles and find out more about what it's like to work at Seccl on our Glassdoor page, our blog, and by following us on Instagram.
---