Our signature colour may be blue, but Seccl is going green this month. 🌿
We're thrilled to be powering GreenGrowth Investments, a new sustainable investment platform for people who care about the planet, and one of Europe's Top Wealthtech Startups to Watch in 2022.
The mobile investment app (now available on all major app stores) is the industry's first carbon footprint-based investment platform, putting the power back in the hands of environmentally conscious investors and creating a fully customisable investing experience.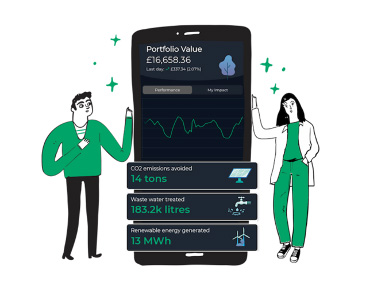 After measuring a user's carbon footprint, the GreenGrowth platform allocates their funds proportionally into their most polluting areas, allowing them to turn that negative impact into a positive one. The app also allows users to self-select funds they feel most strongly about – such as clean energy, water, sustainable agriculture and green transport – because, in the company's own words, "It's possible to invest well and do good."
Unlike other DIY investment platforms, GreenGrowth also shows investors the environmental impact of their personal investments over time – from CO2 emissions saved, to the amount of clean water treated. If you're as pumped as we are, you can download the app here - Apple or Android.
APIs: powering a greener future
This is just one example of a forward-thinking, innovative fintech utilising APIs so they can focus on what they do best, without having to create their own infrastructure. By integrating with our API, GreenGrowth Investments have allowed us to focus on their custody and execution while they build a highly customised investment platform for an increasingly climate-conscious audience.
For years now, we've been seeing this kind of hyper-customisation in banking, so it's super exciting that it's moving over to the wealthtech market. It's also a great feeling that our technology is being utilised to power an app that will have such a positive impact on the world and the next generation of investors.
Fintechs for climate change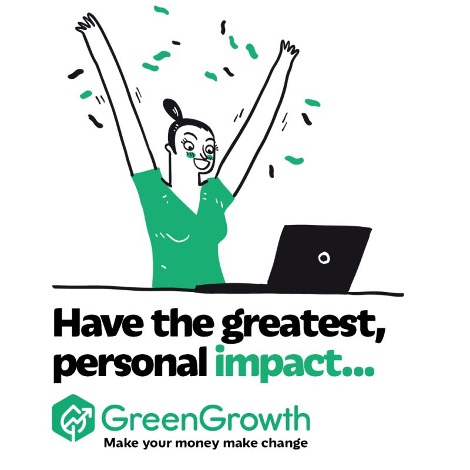 Backed by VC firm SFC Capital and renowned fintech investors, GreenGrowth Investments is led by an expert team in sustainability, financial technology, and investing: Chris Webb (CEO), Luke Harbord (CTO), and Marc Hendriks (CIO).
Chris Webb, CEO of GreenGrowth, shared:
"Sustainable lifestyle choices have never been more important in the fight against climate change. GreenGrowth's philosophy, backed by research, is that where you invest your money can actually have a hugely positive impact on the planet. People don't often make that connection.
"Not only is this level of investment personalisation and impact completely unique to GreenGrowth, but it will also play a pivotal role in allowing investors to understand the impact their money is having on the environment, and how it is helping, or hindering, the fight against climate change. The team at Seccl have been instrumental in making this vision a reality. Its API-first technology has allowed to focus on building a proposition that's transparent, data-centric, and impactful."
As a team, we're thrilled that Seccl's technology has played a role in allowing the ambitious team at GreenGrowth to build such a unique proposition, and in a really short timescale. GreenGrowth is set to transform the DIY investment market for the better, and we can't wait to see what they accomplish!
---