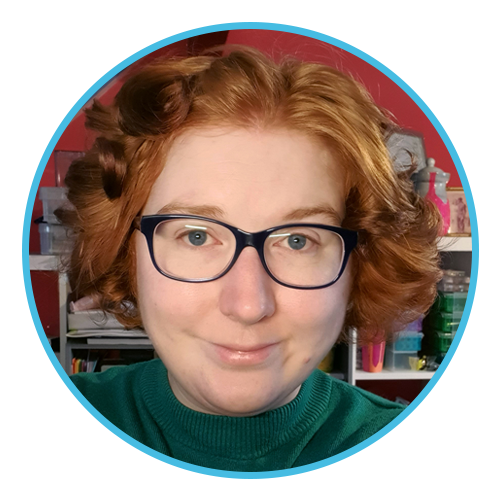 Shortly after I joined, my boss, Paul, pinged me and my team a message on Slack.
"OK, so what I'm about to suggest is totally voluntary…" he said, prompting my new job best behaviour to go up yet another gear.
"I thought it might work well to share our routines and habits. It's so important that people get to work in a way that works for them during this time, especially given the tough circumstances lockdown can put on some people."
Naturally, he goes on to share his own working routine. An early riser, he starts at 6.30am (while other members of the team are still safely tucked up in bed), before taking a break at 8am to spend some time with his toddler. He fits in an hour each day on the turbo trainer or road bike and logs off for bedtime with his son.
Well, that's a relief! All that stuff the recruiter told me at interview stage is actually true: we really do get to follow a pattern that suits us.
One of my teammates shares that they don't sleep well, so they're most productive in the afternoon. Another explains how they like to break work into smaller chunks because they work best that way.
One Seccler gets up at a different time every day, depending how they feel. And many of us struggle to switch off if we don't get away from our desks at the end of the day.
Like my boss, I'm an early riser, too – a routine is one of my coping mechanisms. And his suggestion gives me a great opportunity to explain how and why I can sometimes seem a bit strict about my pattern.
"I can be flexible, but I appreciate having notice of it." I state.
In reality, two days without my routine and you'll start to notice hidden disabilities do have a noticeable impact on a person's life.
Working with a hidden disability
Being Dyspraxic means I have all sorts of adjustments to my day-to-day life.
If they're all in place, I function well – in and out of work. But if not, it can be difficult – and having had to fit my coping mechanisms around inflexible jobs before has led to some very unhappy periods in my life.
It's been a real breath of fresh air to join a company that champions diversity in all its forms – one that encourages varied perspectives, behaviours, ways of thinking and, yes, ways of working, too.
At Seccl, you're not expected to behave any differently at work to how you would 'normally'. In fact, the distinction doesn't really exist – everyone appreciates that we only get one life, and work shouldn't get in the way of it.
That's why, when the call went out, I volunteered to write this piece. It's so nice to be able to set your own routine (or lack of one). The culture at Seccl allows that completely – our working style and behaviours may vary, but we have the same aim.*
In December, I took an extended lunch to make gingerbread – and that's all good. My calendar is up to date, I let my boss know if I've got any appointments. Otherwise, I just get on with it – and am trusted to do the job they know I can do.
And I'm certain that everyone would benefit from working this way. Being supported and encouraged to easily fit your job around your study, your childcare, your self-care, your exercise, your biscuit baking, your pets and their total disregard for video call norms, your sleep pattern, your [insert thing you need to do here] and you'll do a better job. It's just that simple.

Similarly, whether you work remotely, in the office, from the coffee shop across the street, from your bed – or all in combination – it shouldn't matter!
Secclers are amazing individuals and, you'll be unsurprised to hear, all adults. It's nice to be treated like one.
If all this sounds like a good thing, then be sure to check out our careers page, or get in touch with Rebecca, our Head of People – we'd love to hear from you.
*To try and take over the world, Pinky.
---