Whether on the first day of school, arriving at university or starting a new job, there have been plenty of moments in my life where I've felt like I didn't belong. You know that feeling when you walk into a room and feel like everyone is just… different from you? Smarter, more talented, more confident?
They call it imposter syndrome for a reason. Because you feel like you shouldn't be there, like you've somehow tricked everyone into believing that you're one of them. All you can hear is the voice in your head asking, "What right do I have to be here?".
In that moment, all your confidence and past achievements turn to dust. All you want to do is bow out, admit you got it wrong. You don't belong after all.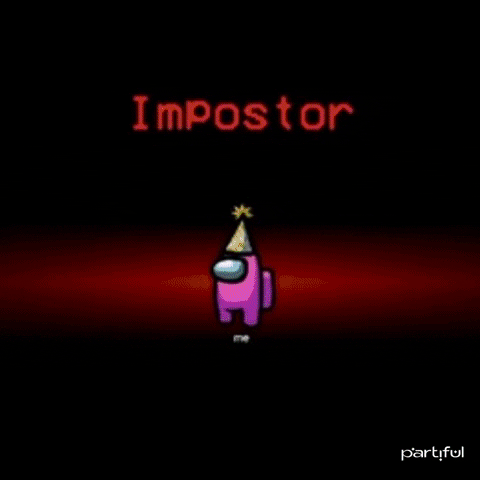 Imposter syndrome isn't just an uncomfortable feeling – it can physically prevent you doing your job, or at least performing at your best. And it plagues 85% of the UK population, according to research.
With imposter syndrome, you use up vast amounts of your energy feeling anxious about your capabilities, and trying to make sure other people don't find out that you don't belong there (or so it makes you think!). This pattern of behaviour ultimately leads to perfectionism – which we all know is a losing game. So how do we overcome it?
Joining a fintech – do I belong?
When I first joined Seccl, I was wracked with nerves. No one had ever taught me about money, and to be honest I had avoided doing anything related to numbers for most of my life because maths intimidated me. How was I going to work for a fintech with absolutely zero financial knowledge or experience?
Everyone I spoke to said that joining a fintech was more about having the right mindset than lots of experience – and this was especially true at Seccl. But how was I to know this wasn't just a line, or that I was the exception to the rule? My imposter syndrome made an unwelcome return, and made me ask, "Do I really belong?"
Embracing ambiguity – the enemy of imposter syndrome
Luckily, this line of negative thinking was stopped in its tracks during my first few weeks at Seccl thanks to one little word – ambiguity.
I learned that to succeed at a fintech, it doesn't matter if you have no experience in finance or technology – but you do need to get comfortable with ambiguity. The wealthtech world is constantly shifting and evolving, so being able to adapt to change and uncertainty is essential. It's also the enemy of perfectionism – how can something be perfect if it is always changing? And what's the point in comparison when we all bring different things to the table?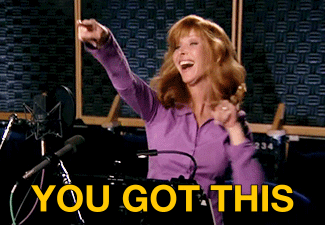 The culture at Seccl embraces ambiguity and difference. Here, everyone is valued, no matter their background or experience. I also learned that my preconceptions were mostly incorrect – not everyone has tonnes of financial services experience. In fact, some people had none at all prior to joining Seccl. And you know what else? Many of them experience imposter syndrome in their roles too, although you wouldn't know it.
Overcoming imposter syndrome
Everyone gets imposter syndrome at times – even those who've worked in their roles for years. This can be amplified if you're working in an environment where you don't feel valued or appreciated – which is why I'm so glad I joined Seccl, where the culture is so open, inclusive and welcoming.
Here, I'm starting to feel like I do belong. And I know rationally that with each experience I will grow and learn, and that's the only way through the discomfort of being new at something. However, my imposter syndrome when I first started was almost crippling, and I've learned a few things since then…
Don't compare: Comparison is pointless. Understand that everyone has to start somewhere, so judging yourself against experts in the field is huge a waste of time. Focus on what makes you different, on what you can bring to the table. Chances are you have plenty of life experiences and skills you can bring to your role that others might lack.

You've got skills: Fintechs need a range of people from a range of backgrounds. Through your previous experiences (whether that's designing the campus newsletter at university or working in the local shop), you're bound to have an abundance of transferable skills – whether you have a formal education or not. If degrees were everything, billionaires like Richard Branson and Alan Sugar would have actually gone to university – so don't let this put you off.

Internalise success: One of the biggest lies imposter syndrome tells us is that if we do something right, it's just dumb luck, but if something goes wrong, it's because we're not good enough. Give yourself credit for your hard work and remember not to take mistakes too seriously. It's impossible to grow and learn without making mistakes first.

Talk, talk, talk: At Seccl we have a tea-time once a week where everyone just jumps on a call and talks about anything but work. This gives us the opportunity to air our feelings and support each other. If you open up about your imposter syndrome, you might be surprised to find out other people feel the same way, too.
You may never eradicate imposter syndrome entirely. It's also worth noting that it's difficult to move past the roadblocks of fear and low confidence if you're not appreciated for your work. I'm grateful that Seccl is so committed to nurturing a diverse and open culture where everyone can share their ideas and grow at their own pace.
Most days, my imposter syndrome is still there. However, the more time I spend learning and growing within my role – and working alongside a bunch of creative, skilled, and super friendly people – the more it takes a backseat rather than me letting it drive.
If you're a student who'd like to take part in our next fully paid internship, then we'd love to hear from you. Just email us with a copy of your CV, and a paragraph or two about why you'd like to take part.
And to find out more about working at Seccl – or to apply for a position – head to our careers page.
---