Whether or not you celebrate Halloween, the spooky holiday is a great time to reassess before the winter season and face your fears.
Perhaps you've recently left a job that wasn't serving you and you're ready to try something new. Or maybe you've recently finished uni and are not sure which career path to take. Making changes in your professional life can be scary… but joining a fintech could be the next step in your career, and it's not as intimidating as you think, even if the photos from last week's Halloween party say otherwise!
Why join a fintech?
Fintechs are everywhere right now, from Monzo to Transferwise, to the apps like Chip and Wombat that help you build savings. Fintechs are really just finance companies that use tech to solve problems around money, in the same way that Deliveroo is a tech company that delivers dinner, and Spotify delivers music.
Here are some examples of the fintechs we work with…

There are a number of benefits to working at a fintech, many of which I can cite from my experience at Seccl so far…
Culture: because fintechs tend to be made up of a diverse range of people with varying backgrounds and work histories (and the company is usually quite small), the culture is often more inclusive, open and welcoming. At Seccl we have a former Royal Marine, a Creative Writer, a TikTok creator, a handful of Engineers from various different professional backgrounds, artists, aspiring chefs, cross-stitchers, puppy-enthusiasts, mental health advocates, a YouTuber… you get the gist!

Flexibility: because flexibility is woven into the fabric of any good tech company, fintechs tend to provide more flexible working opportunities than other career paths. The structure is typically less rigid, and employees are encouraged to work the hours that suit them – whether that's from home or in our beautiful Bath office. Secclers can stay at home, come into the office every day or choose a mixture of home and remote working that suits them.

Autonomy: you may join a fintech in a role that's quite loosely defined, or be encouraged to try your hand in other areas of the business. As one of the interns who joined Seccl's Digital Bootcamp and then stayed on for the 12-month placement, I have been given the freedom and flexibility to carve my own career path and give pretty much anything a go. The role is whatever I want it to be.

Complexity: in tech companies, straightforward, manual tasks tend to get automated quickly – therefore you're likely to spend more time doing complex, intellectually stimulating jobs that have a real impact on the business. Often, that impact is measurable, so you can really see where your efforts are paying off.

Reward: fintechs tend to be made up of small, cross-functional teams, and often you'll be encouraged to take full ownership of your role in the organisation. This means that when your work has a positive impact, it will be easy to trace the work back to you so you can reap the rewards. Fintechs tend to operate on a high-effort, high-reward basis. At Seccl, we're rewarded with a whole bunch of great benefits – as well as Amazon gifts, Uber Eats vouchers, free coffees, lunches out and more.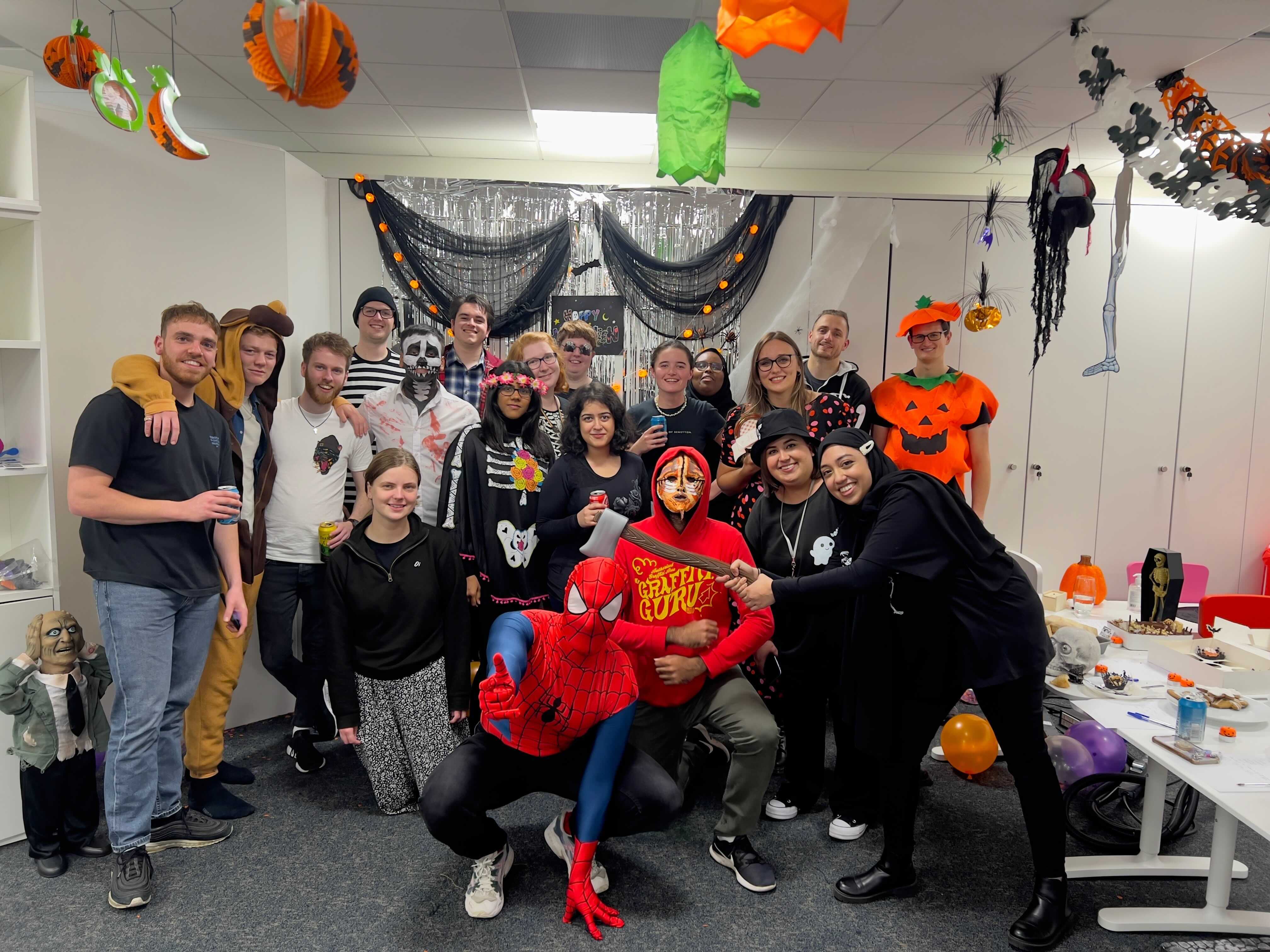 Emma-Marie Smith, our Content Writer, weighs in on the benefits of working for a fintech…
"I came to Seccl after finishing my Masters in Creative Writing, having worked in a freelance marketing role for about six years. Most of my life has been about writing stories… and I had no idea I could translate that passion and experience into a role at a fintech. My career had taken a backseat since I've had my son and I was a bit unsure about what I wanted to do.
If you told me this time last year that I was going to be working for a company like Seccl, I wouldn't have believed you. I've never been particularly technical, but this role has opened up a whole new world of experiences for me. The culture is fantastic, I get to make the role my own, work the hours I want and I'm even learning to code. I couldn't be happier."
What can you do in a fintech?
A fintech is just like any other company in that it has a marketing department, a HR department, compliance teams, customer support, product teams and so on. As such, fintechs are generally quite diverse in terms of talent – you'll find designers, content writers, engineers, data scientists, business analysts, PR professions and much more.
In fintechs (successful fintechs anyway!) There will be a culture of innovation embedded – and everyone will add to it in their own way. One of the benefits of working in a fintech is that, although there should be support and structure, it is generally your responsibility to improve and develop processes, think outside the box and, well, innovate.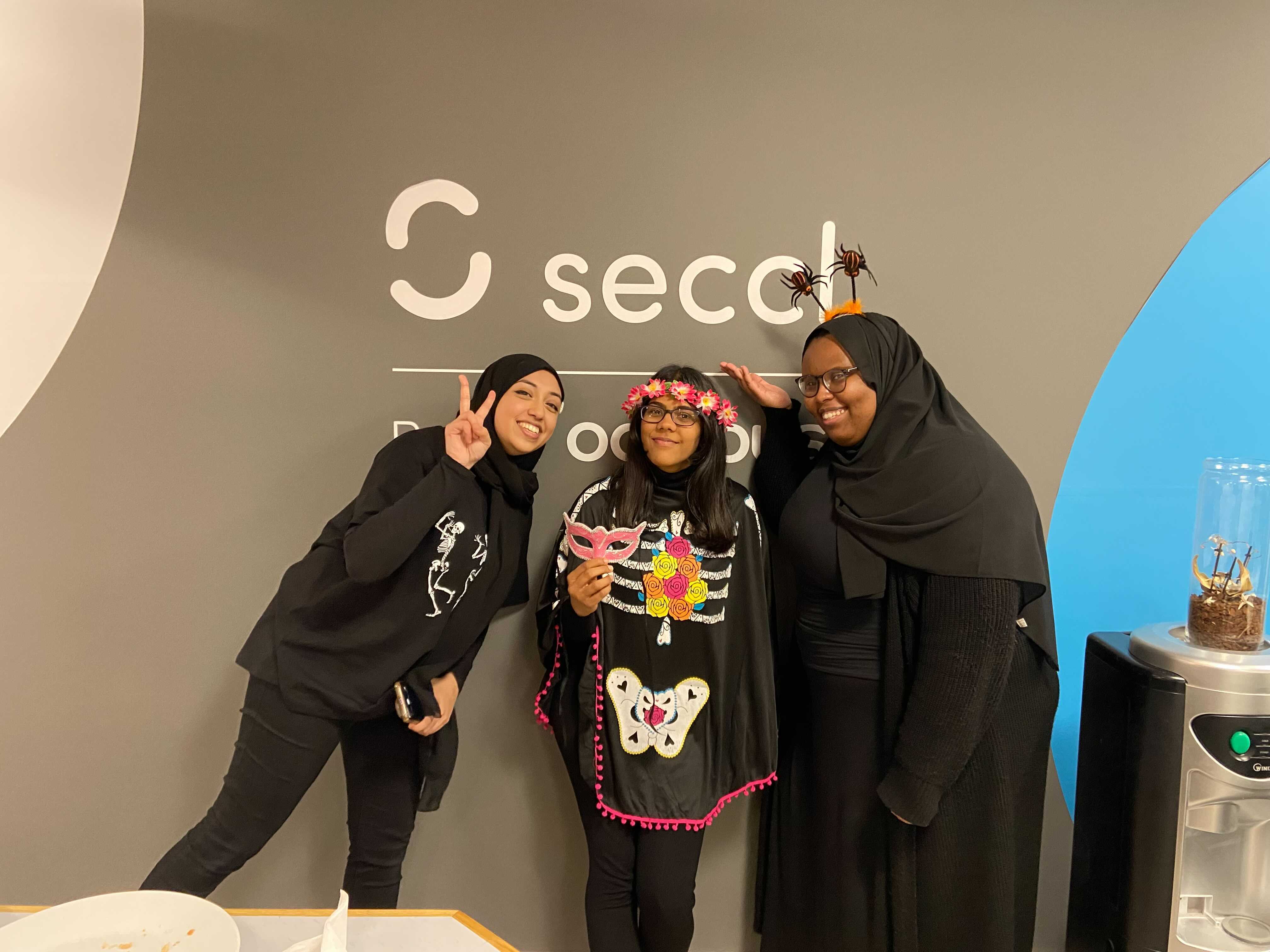 Whatever your background, if you're comfortable with ambiguity, excited about tech and willing to learn, you could find that working in a fintech gives you the sense of purpose and belonging you've been looking for – and with a heap of perks and benefits!
Mythbusters – shutting down some common myths about working in fintech…
You have to be a whizz at Excel
Depending on your job role, you probably won't need to touch Excel - only a handful of our team do! Plus, At Seccl is constantly trying to do away with the old and ring in the new. So if something isn't serving you, or you can suggest a better way of doing things, we're all ears.
Amy Lobe, Seccl's Product Designer, adds…
"Working in a new field is scary. Working in a new field that you don't understand is even scarier. However, in a start-up you tend to work in and with multiple departments to understand how everything works together – and you're bound to be areas you excel in ('scuse the pun) and others you don't. It's all about getting comfortable with that and working with other team members on the areas you want to improve."
You need to understand the whole industry
In a fintech, no one understands everything about the industry – it's far too complex. Perfection isn't what we're after, either. A fast-paced industry which is ever evolving is hard to get your head around – and a fintech shouldn't expect you to.
Lorraine Pearce, one of our Engineering Managers, has some excellent advice…
"Your job remains the same regardless of the industry you work in. You just need to have the drive to understand the basics of the industry and the customers to know what you are building and why. At Seccl we're all about ownership and autonomy over our projects. To do well, we need to adapt. We may not know everything but seeking out the answers is half the fun."
The work is super technical
When you say financial services, most people imagine workers chained to desks inputting data or working with graphs. It's true that some areas of fintech are data-driven, but that's only part of it. Your job doesn't need to be super technical – unless you want it to be.
Alankrit Mata, one of our Placement Interns currently working with the Bizops team, has shares his insight…
"You don't need technical skills to work at a fintech – you just need to be open-minded. The most important thing is that you can see the bigger picture and not get hung up on the technical stuff you don't understand – some of which will become a lot clearer down the line."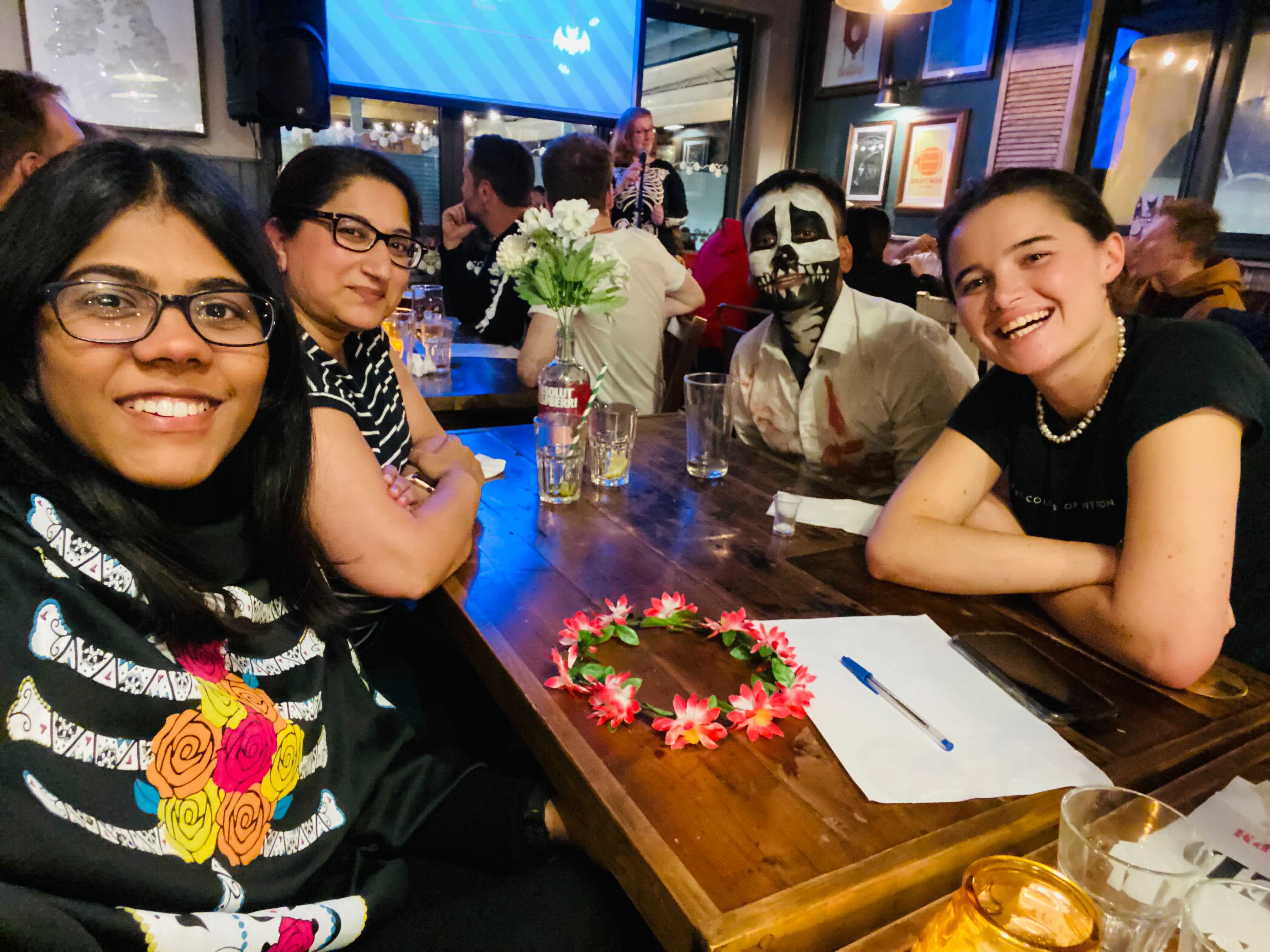 For me, working in fintech is all about understanding how people earn, spend, save, invest, and grow their money – as well as what tools they use, and how these tools can innovate to make this process easier. I've been on the placement for a few weeks now, and I've been able to get stuck into marketing – including writing blogs like these, putting together newsletters and even some design work – because that's what I'm most interested in.
I'm still adjusting to working in a fintech, but I have learned so much in such a short space of time – and I haven't used Excel once. 😉
To find out more about working at Seccl – or to apply for a position – head to our careers page or email us at people@seccl.tech.
---