Finding a new job can be painfully difficult. Whether you're dealing with recruiters, attending endless panel interviews or just sending out application after application – the process can feel pointless and never-ending, no matter how qualified you are. Often, you get very little communication back, and it's tough to know if you're getting anywhere in your search.
We'd like to think our recruitment process is quite different. We want to make sure your first experience of Seccl is a genuine reflection of how we work and treat people day to day. Every interaction with us during your journey to becoming a Seccler should be informal, authentic and enriching.
We won't waste your time either. If you've made the effort to apply for a position and to chat with us, we'll get back to you in a timely manner.
For us, it's all about creating a great candidate experience so that we find the right people – and most importantly, that those people want to work for us.
Are you one of those people? Are you a software engineer looking for your next role? If so, and if you're curious about a career at Seccl, it might help you to know a little about our hiring process…
Our three-step hiring process
So you know exactly what to expect when you apply for an engineering position at Seccl, this is what our hiring process looks like…
You'll chat with our engineering managers
We'll give you an intro to our team – who we are, how we work, what we do and why you might want to join us.
This is also your chance to talk about the exciting stuff you've worked on in the past that might make you a good addition to our team. You can also ask us questions about the kind of work you'll be doing, our engineering culture and process, life at Seccl, what football teams we support, what we eat for lunch… it's up to you! The interview should take around 45 minutes.
You'll do a short coding challenge
If we think you'd work well in our team (and you agree!), the next step is a little take-home coding exercise. Don't worry – this won't be too complex. We just want to see if you can code something simple and elegant while not losing sight of the requirements.
We'll then invite you back to demonstrate your solution and talk us through your decision-making process. There will be a couple of our engineers on the call, so this is another great opportunity to chat about what life is like at Seccl, as well as the technical aspects of the role. Again, this will take around 45 minutes.
We'll invite you to a group candidate session
Finally, if all goes well, we'll invite you to a group session, where we'll propose some problems for you to solve. We work in a cross-functional way using our diversity of experience and thought to get to a workable solution, so we do this to replicate real-life problems you might come across, and see how you respond to them.
You and the other candidates will have around 45 minutes to work together before presenting back to Seccl's hiring managers on a live video call, which includes a presentation, demo and question and answer session. Typically, this takes around 90 minutes.
The interview – what to expect
A job interview should not feel like a one-way interrogation. As a candidate, you'll want to make sure Seccl is right for you – and you'll probably have just as many questions as we do.
For us, interviews are a way for us to explore the mutual fit between you and us. We'll get to know each other and centre the conversation around particular themes we think are important to the role.
How to prepare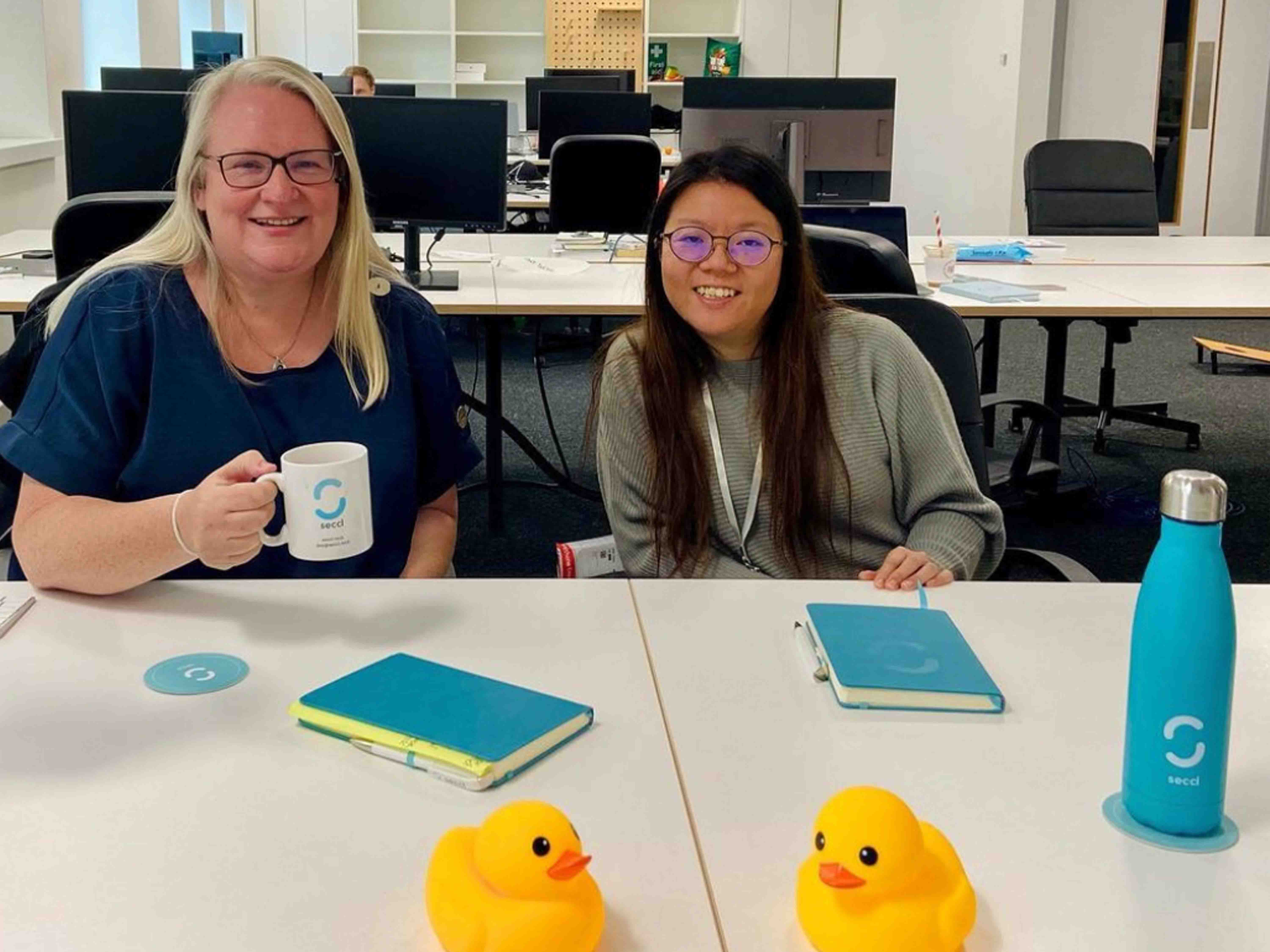 However informal, the interview process is as much a chance for you to make sure Seccl is right for you as it is for us to gauge your skills and experience, so you'll want spend some time researching Seccl – who we are, what we do and why we do it. We'll make this process a little easier by sending you links to our blogs, our socials, and an information booklet.
You should also prepare some questions – we're looking for inquisitive minds who are comfortable with ambiguity.
Most importantly, we want you to show us your best authentic self. Ultimately, we're looking to find great people who also happen to be talented software engineers. A big part of being a good engineer is having humility, being able to collaborate, and being able to give and receive feedback in a respectful way – so much so that we bake these in to our engineering principles.
However, we're not going to make people who aren't the right fit feel rubbish. Whatever the outcome, we always strive to provide useful and timely feedback to help you move on in your career, even if that's not with Seccl.
All being well, we hope to be able make you an offer, welcome you aboard and get you setup with all the kit and some Seccl swag!
Interested in joining our engineering team? Take a look at our open roles. You can also find out more about what it's like to work at Seccl on our Glassdoor page, our blog, and by following us on Instagram.
---