After a successful pilot, our API Academy has now officially launched!
The free and online-only course is available to anyone working in investments or financial advice, who wants to learn basic coding skills and get to grips with APIs (Application Programming Interfaces).
The course will be delivered digitally through a combination of online webinars and virtual workshops, led by me and some of my colleagues.
It will consist of four 60-minute online sessions, hosted from the 4th May, and participants will be able to earn a combined nine hours of CPD (including on-demand webinars and homework).
You don't need any prior knowledge or experience to come along – although a working knowledge of Excel would certainly be useful.
How do I sign up?
Places for the workshops are strictly limited due to high demand, but don't fret – the online learning materials will be available to everyone to watch back (you can still achieve two hours of CPD this way, even if you don't attend the workshops), so there's something for everyone.
To find out more about the course, you can go to our API Academy webpage, or sign up for our short Q&A Webinars – taking place at 10am on Tuesday 29th March - where I'll introduce myself and tell you a bit about the course.
What will I learn?
Many of the advice professionals we speak to here at Seccl express a real desire to get to grips with the basics of coding, but they all struggle to know where to start.
Our API Academy fills that gap in a way that's free, easy and accessible. Participants will learn…
The basics of APIs, including what they are and why they're important in the industry today
How to query APIs using a tool called Postman
The basics of computer programming, using Python to perform automated instructions
How to build reports by retrieving, manipulating, and formatting data from an API
About the course
The course will consist of four hour-long workshops, starting on May 4th 2022. Each workshop will be supported by its own online learning module, which will be available on demand, and reinforced by a small homework project – culminating in a short presentation during the final session.
Ian Beardow, Operations Director at independent financial advice firm Courtney Havers LLP, attended our industry pilot back in July.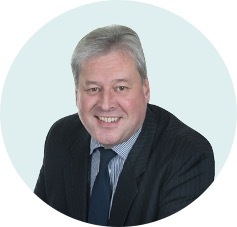 "It took time to get used to using the different software systems and the programming language during the training", he explained, "but if, like me, you spend a lot of time trying to access and analyse data from different sources, often with different levels of success and in various non-user-friendly formats, then I would recommend that you sign up to the Seccl API Academy."
The basics of APIs – one bit of code at a time
Anyone who can query an API can quickly and easily extract any bit of data that an API-driven system holds, in real time. The Academy delivers a free and low-intensity way to learn the ropes, and should add real value to the everyday work of advisers and their staff.
By teaching finance professionals the basics of APIs using a CPD-accredited programme, we hope to be able to empower finance professionals to run slicker, data-led, more efficient businesses.
I hope to see some of you there!
Applications have now closed for the API Academy but you can learn more here or clock up two hours of CPD through our online webinars!
---